It's only been a few days since Euphoria season two hit the screens after a three-year hiatus, and we're already seeing a significant cult-following for the show. Of course, the show was already popular with the youth, but the fame is ever-growing, and so is the makeup and fashion inspiration.
'Euphoria Highschool' as some people have dubbed it on social media, refers to a particular style of edgy makeup looks and funky outfits reminiscent of the show (totally not realistic!). Unless you've been living under a rock, you've probably seen enough memes and clips from the show.
We're giving you some latest makeup trends inspired by Euphoria to incorporate into your daily makeup looks.
Taking a Look at Makeup Artists Thinking Outside the Box
Looking towards local artists, we're loving the talented Makeup By Saman's bold colour choices and command over winged eyeliner sharp enough to slice through skin.
View this post on Instagram

We love her expression of outcasts in society with this all things glitter look that shines brightly under LED lights.
View this post on Instagram

Minahil Fatima is another young artist that caught our eye for her sheer talent and editorial looks, bold enough to land her on a job at the sets of Euphoria.
Her asymmetrical spin on the dark vampy lip is out of the box and a must-try for makeup fanatics.
View this post on Instagram

This experimentation with jewel tones screams Maddy, and we love the matching accents on the cupid's bow.
View this post on Instagram

Rachel Grey proves that less can be more (even in Euphoria terms), with an all-over shimmery look that packs a punch and reminds us of Rue's sweltering charm.
View this post on Instagram

If you're someone who loves Kat's edgy style and gothic looks, we've got you covered! Take a look at Ceri Toleman and her magical strokes with the makeup brush.
View this post on Instagram

Or, if you want to shine amidst the crowd, go for a glittery red lip that can be spotted from miles away. It definitely sounds like Kat's MO, gentle on the eyes and heavy on the lips.
View this post on Instagram

Another drool-worthy look, created by Alya Skryabina, is an absolute vision in shimmer, glitter, and jewels. It doesn't get more Jules than this!
View this post on Instagram

Step out of the ordinary with bedazzled lips, although we're not sure how practical the gems stuck to your lips would be in the long run.
View this post on Instagram

Give this look a shot if you want to jewel up your face but be subtle about it. The resemblance between Nicolle Chang and Alexa Demie is uncanny!
Steal Rue's Done Undone Look
Zendaya is a natural beauty, but here are a few products that can help you get her soft skin and dramatic eyes.
Zero Makeup Palette: https://www.zeromakeup.com/pk/shop.html
Maybelline Colossal Kajal: https://www.vegas.pk/pd/maybelline-new-york-pakistan/maybelline-the-colossal-kajal-pencil-black#content
Recreate Maddy's Sensual Aura
Check out these drugstore products for a Maddy centric bold statement.
Luscious Cosmetics Cream Kohl Pencil in Moss Green: https://lusciouscosmetics.pk/products/cream-liner-kohl-pencil?variant=14938412103
MUA Eyeshadow Palette: https://www.aodour.pk/brand/mua/6-shade-eyeshadow-palette-P112303
Zhoosh Lashes in Wingin' It: https://zhooshmeup.com/collections/lashes/products/4-winginit-false-eyelashes-in-pakistan
Get the Cat Eye Like Kat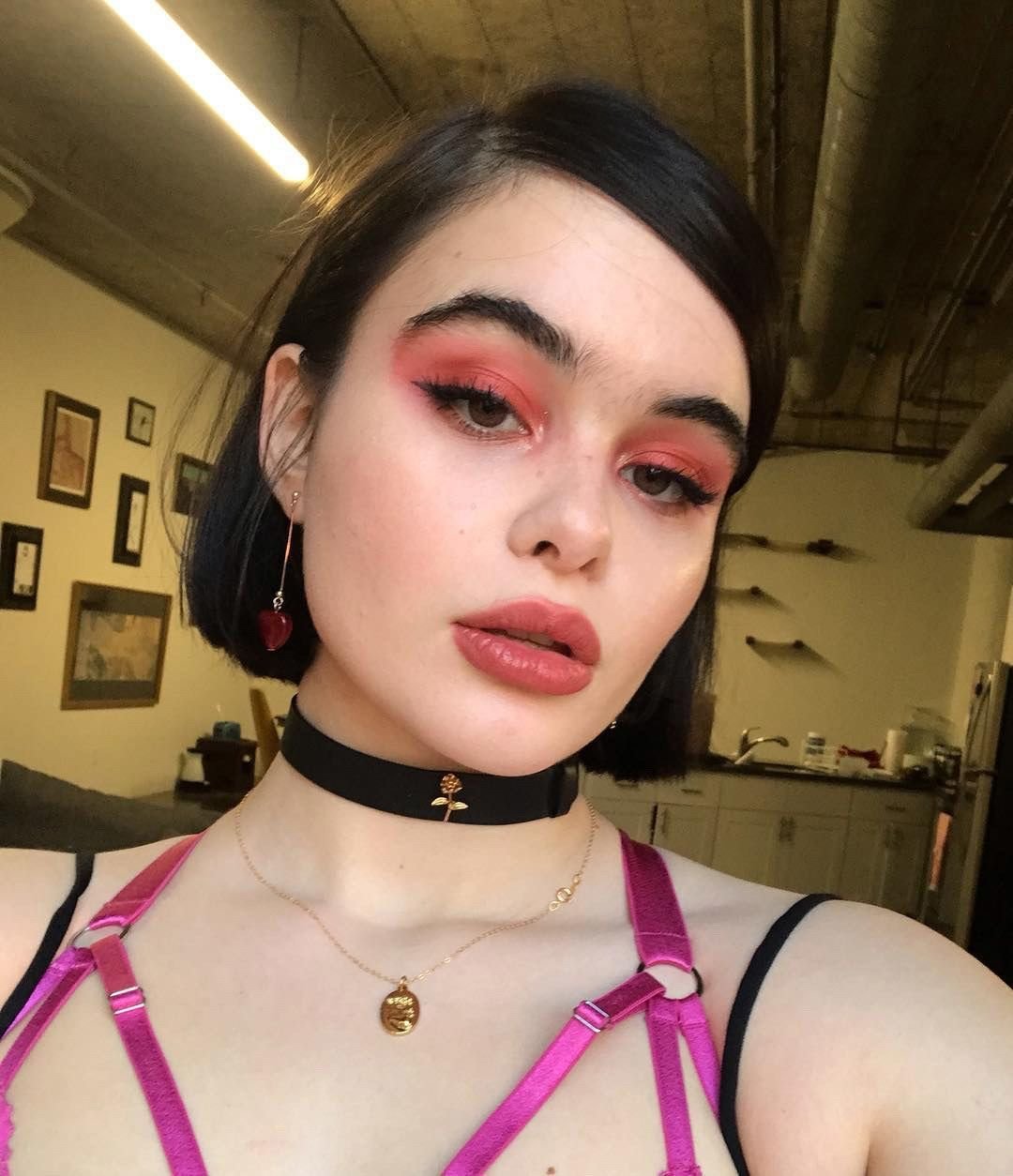 Channel your inner grunge girl with these simple products.
Maybelline SuperStay Lipstick in Globetrotter: https://www.vegas.pk/pd/maybelline-new-york-pakistan/maybelline-superstay-matte-ink-liquid-lipstick
Claraline Liquid Eyeliner: https://www.naheed.pk/claraline-professional-perfect-line-waterproof-liquid-eyeliner-pen
Huda Beauty Coral Obsessions Eyeshadow Palette: https://makeupstash.pk/product/huda-beauty-coral-obsessions-eyeshadow-palette/
Match Rue's Fierce Charm
Rue's look screams boss girl energy, and you can get the look with a few simple products.
Makeup Revolution Eyeshadow in Precious Metal: https://www.aodour.pk/brand/makeup-revolution/makeup-obsession-eyeshadow-P109510
LA Girl Brow Bestie Gel Kit: https://www.vegas.pk/pd/la-girl-cosmetics-pakistan/la-girl-brow-bestie-long-wearing-gel-kit#content
Flormar Lip Balm: https://www.vegas.pk/pd/flormar-pakistan/flormar-lip-balm#content
Pack a Punch With Cassie's Bold Lip
Turn up the heat by following along with these products to get Cassie's look.
Luscious Cosmetics Heartbreaker Lipstick in Hero: https://lusciouscosmetics.pk/collections/lips/products/heartbreaker-creamy-matte-lipstick?variant=54564777415
Essence Cosmetics Get Big Lashes Mascara: https://allurebeauty.pk/essence-get-big-lashes-volume-boost-mascara
Makeup Revolution Possessed Glitter Eyeshadow: https://shopsy.pk/product/624d397b-ff06-3803-4d3d-9cc0cf511d23?q=window-shop&provider=allurebeauty.pk
Dare to Be Different
Whether you're a Maddy or Rue, there's something for everyone in the mix, and we can't wait to see the inspiration you guys take from our suggestions. If you've been meaning to take a risk with your everyday makeup looks, let this article serve as a sign to take the plunge!