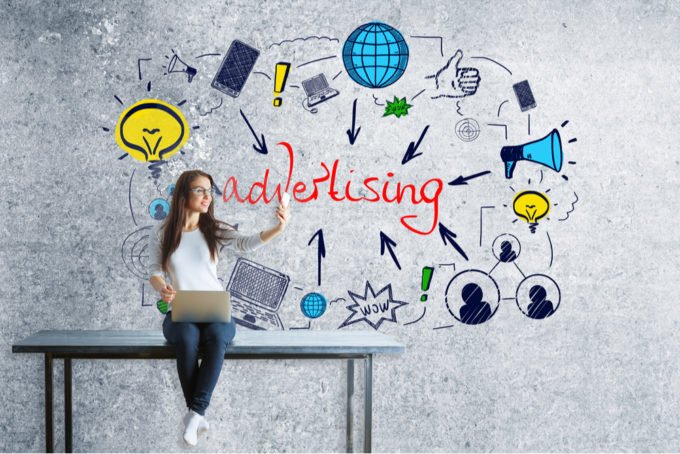 If you want to launch your product or simply trying to get your brand out there, advertisement campaigns will help you increase your reach and engagement. Now we must understand what is advertising and how it can benefit your business?
What Is An Advertisement?
Advertisement is a paid promotion for your business and brand. It is essential to bring forth the key message and the objective of your brand. It is like a push to the brand to make it more visible in the public's eye. One of the significant results of advertising is that it builds awareness regarding your brand. Potential customers will likely come across your business a handful of times before they start to remember you, and ad campaigns help you achieve this.
Why Is It Important To Advertise?
Advertising about your brand or product simply educates potential clients and customers about your brand and what you believe in. Once your target audience feel connected with your brand only then your business will boost. Customer loyalty and trust-building is the stepping stone. And your voice and story are definitely going to reach your target audience. You can't simply just hide or run away from ads. They are going to pop up on the screens of the audience which is likely to create an impact.
Acquiring new customers is a must for business growth. Advertising is important because it can help you reach more people within your target audience with messaging that appeals directly to them. No matter what type of business you run, you will always have competitors. If you're not using ads to put your brand at the forefront of people's minds, your competitors will gladly take the spotlight. And if you stay in the shadows too long, you'll lose relevance in consumers' minds.
Marketing And Advertising?
People often confuse marketing and advertising with each other and use the terms interchangeably. However, a marketing strategy identifies what customers want and encourages them to buy the product, and engages with them afterward to retain their loyalty. To get their attention and let them know you have what they are looking for, you need advertising. Advertising is like the fish hook while marketing is the whole fisherman's tackle.
A Narrative
Simply showing the product and asking the customers to buy is not going to sell it. A better strategy is necessary to up the sales of your brand and for the purpose you need to tell your story and build a narrative around your product. People feel more connected if they can feel your story and find it relatable. For that, your brand needs to advertise byjoining hands with a platform that can give your brands' voice a push and help you achieve your sales goals, simultaneously, improving your presence and reputation in the market.
The good news is that Sunday Times can help you grow your business. What are you waiting for? Call our brand development manager now or email us and get connected with us.
Contact number: +923464666637
Email: stimespk@gmail.com