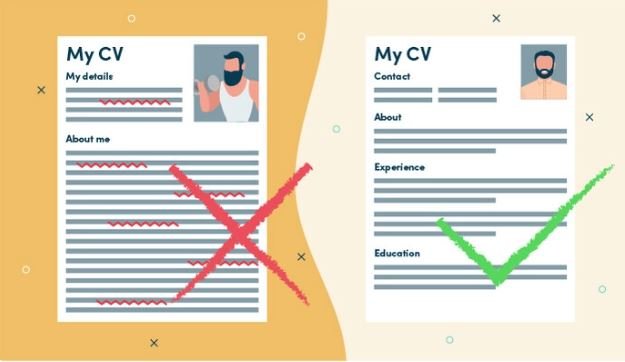 Have you ever come across a perfect job opportunity and you excitedly send out your CV but never hear back from them? Happens a lot with almost 7 out of 10 people. The problem is that the recruiters skim through the CVs in just a few seconds and then either that CV sits in the dusty folders on a shelf full of documents or you happen to be lucky enough to hear back from them. You don't need to doubt your capabilities or skills, what needs to be done is making your CV look attractive and stand out in a way that it instantly clicks.
Studies have proved that recruiters on average look at a CV for seven seconds and within that time they decide whether the candidate is suitable for the role or not. Most of the time, candidates get confused when making their curriculum vitae (CV) and tend to add unnecessary information, making the CV look overcrowded. Providing extra information is good but you need to add that information smartly considering what information goes well with the role you are applying and the objective of your CV must align with that of the role.
Font Size And Style
The substance matters, but the way you provide that information matters too.  The appropriate font style makes a big difference. When writing your CV, you should know the appropriate size and font that not only just captures the attention of your potential employer but also impresses them! The font must be legible and dark in color. If you want to use light and thin fonts, you should know that the readability will be severely impacted. Therefore, it's best to opt for the font style which is not so complicated to read as that would increase readability on screen and ensure your hiring manager doesn't leave out any details. Ideally, the font size should be between 10 and 12 points.
Make It Brief And Relevant
It cannot be emphasized enough that you should make your CV relevant and brief. Recruiters don't have much time to go through 4-5 long pages to read your achievements. You need to prioritize and add the relevant skill sets. Cramming the document with irrelevant information is only going to bore the employers. Make it crisp and relevant.
Use Power Words
Using powerful words will highlight your accomplishments. Using these words helps demonstrate your strengths and highlights why you are right for the job.
Tailor According To Application
Generic CVs don't sell your skills and experience effectively. You should amend your CV according to every job application. The objective must be clear and in line with the designation you are applying for.

Never Lie
No matter how badly you want the job, never lie. Whether it's exaggerating your qualifications, embellishing employment dates, or completely fabricating a position you've never held. Truth comes out in the end. During the interview, the employers will judge how truthful you are which can risk your credibility and commitment to work.