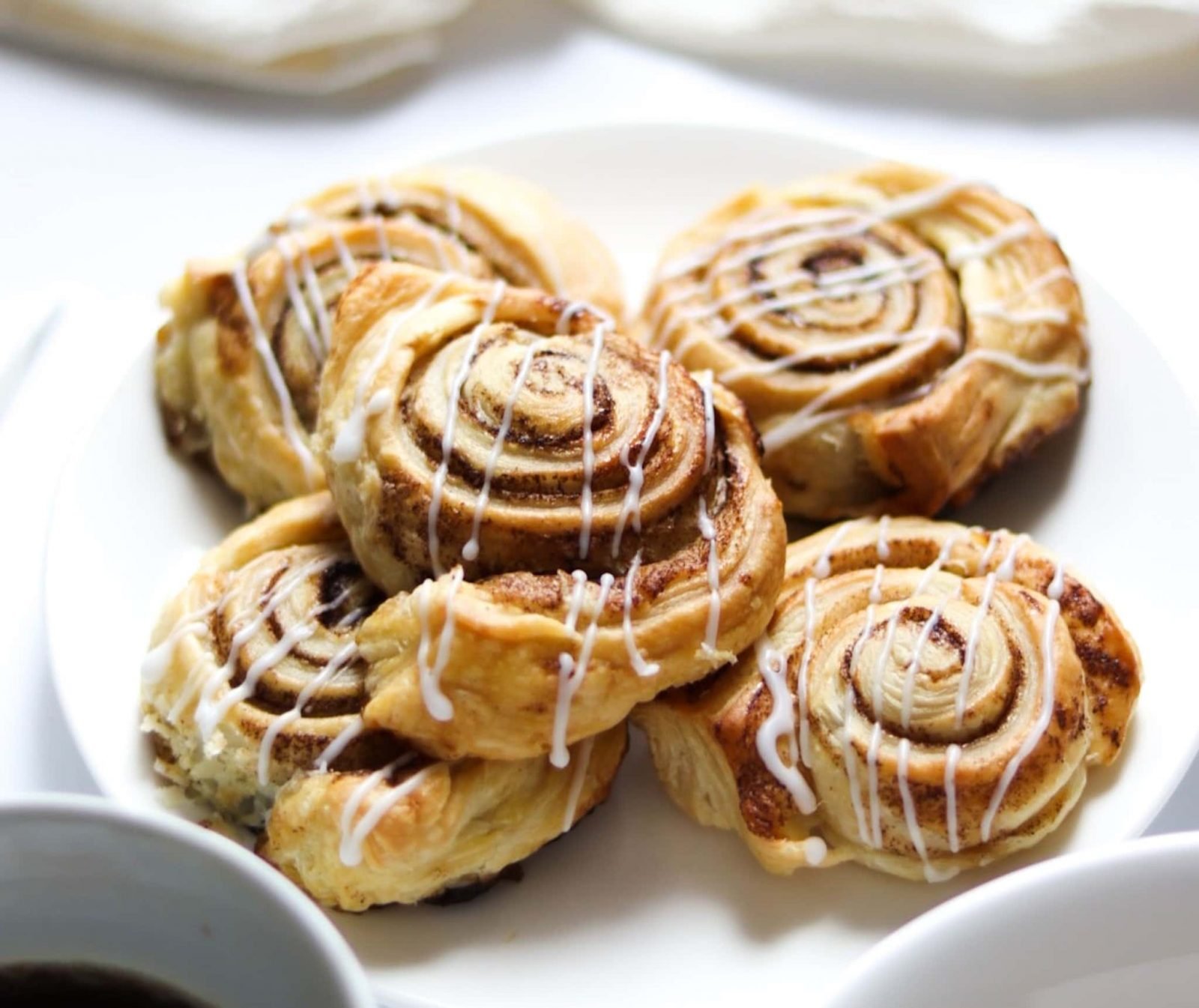 There's nothing quite like baking on a weekend morning at home. It's delightfully cathartic and leaves the most magnificent aroma to extinguish all signs of anxiety and sadness. Indulging in these buttery soft cinnamon swirls with a cup of chai serves the perfect wintry snack. That, and a good book in hand.
Let's get to it!
Filling
1/4 cup butter, melted
1/3 cup dark brown sugar
1 1/2 teaspoons ground cinnamon
Cookie Dough
3/4 cup butter, room temperature
3/4 cup granulated sugar
1 large egg
2 teaspoons vanilla
3 tablespoons heavy cream
1 teaspoon baking powder
1/2 teaspoon kosher salt
2 1/4 cups all-purpose flour
Icing
200 grams  cream cheese
4 tablespoons granulated sugar
1–2 tablespoons milk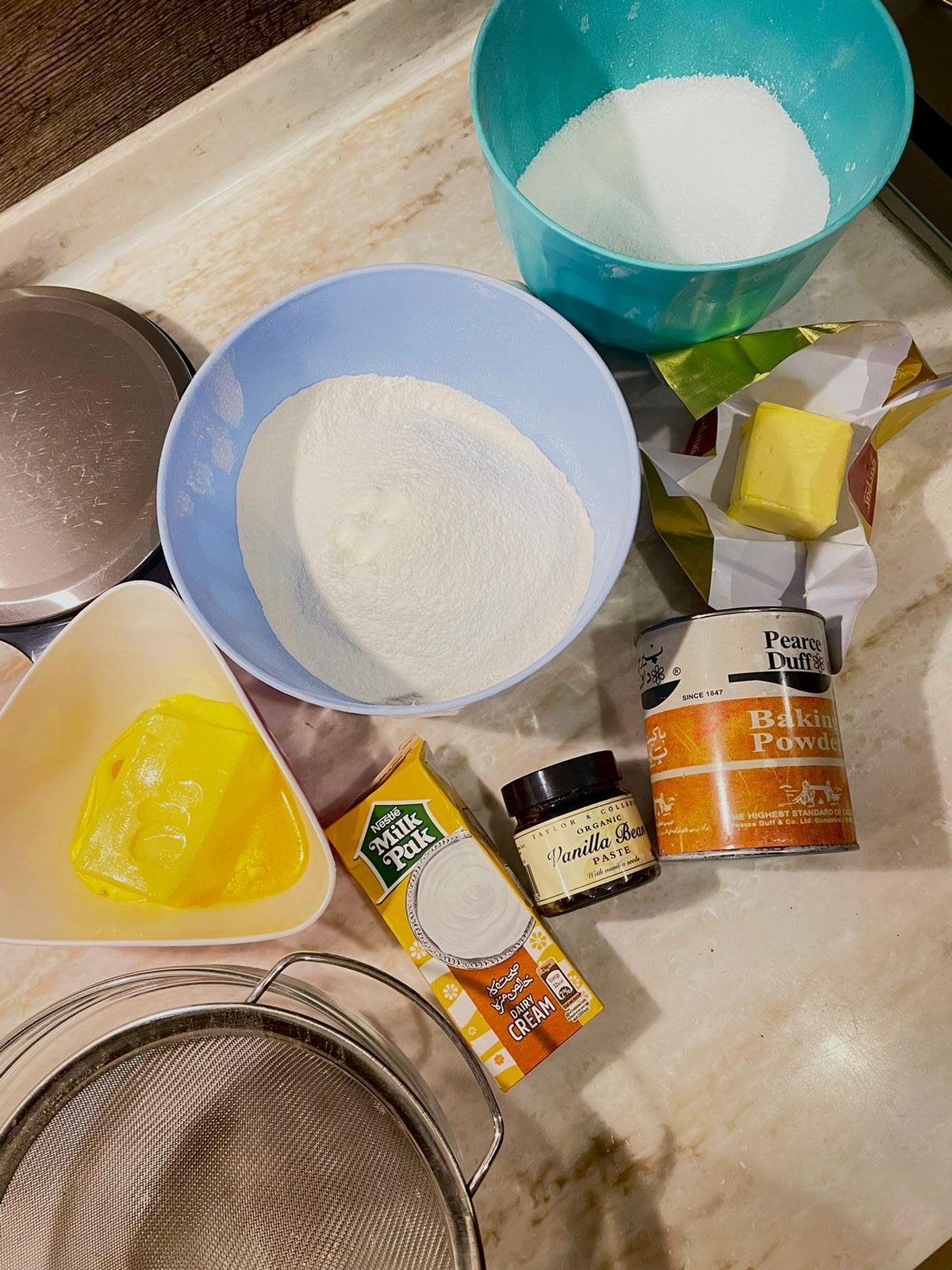 Instructions
For the filling, in a medium bowl combine the butter, brown sugar, and cinnamon. Set aside.
In the bowl of your stand mixer fitted with the paddle attachment combine the butter and the granulated sugar, mixing on medium speed for 2 minutes. Add the egg, vanilla, cream, baking powder, and salt.  Mix for 1 minute, scraping the sides of the bowl as necessary. Turn the mixer to low and add in the flour, mixing until just combined.
On a lightly floured piece of wax or parchment paper, press the dough out into a 15×10 rectangle. This doesn't have to be exact or neat.
Spread the filling mixture on top of the dough, leaving about an inch at the edges. Roll the dough up tightly from the long edge.
Cut the dough into 10 equal slices. Roll each slice into a ball and place it on a lightly floured plate or baking sheet. Place into the freezer for 20 minutes.
Preheat the oven to 350°F. Line a large baking sheet with parchment paper.
Place 5 of the dough balls onto the prepared pan, leaving space for them to spread. Place the remaining dough in the refrigerator while the first batch bakes.
Bake for 15-17 minutes, until the edges are lightly golden.
Allow the cookies to cool on the pan for 5 minutes, and then transfer to a wire rack to continue cooling.
For the icing, in a medium bowl combine the powdered sugar, Cream cheese and 1 tablespoon milk. Whisk until no lumps remain. Add more milk if a thinner icing is desired.
Dip the tops of the cooled cookies into the icing, or drizzle on top. Allow the icing to set.
And there you have it! Dig in!