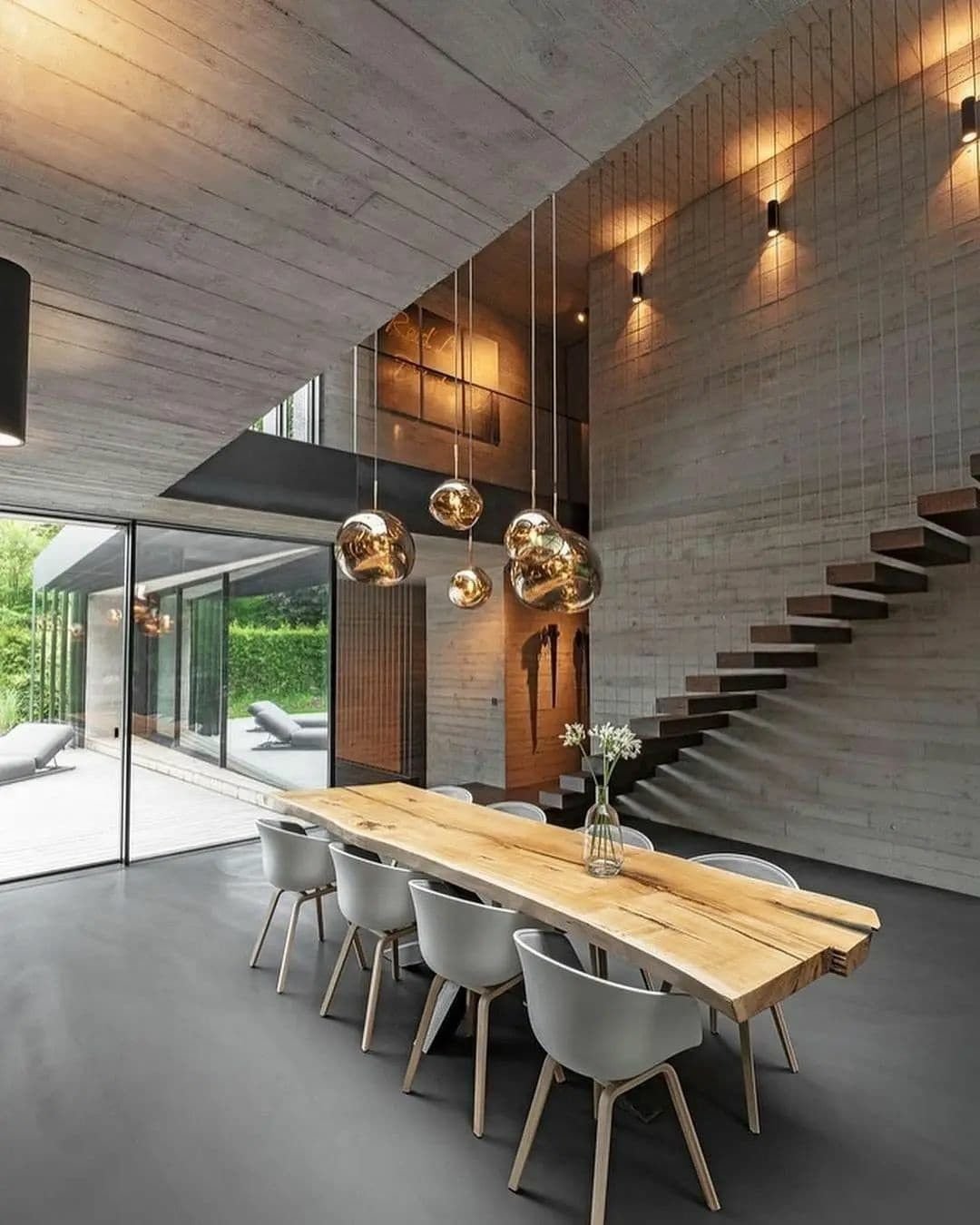 Interior design plays a major role in defining the place and making it stand out. Style and elegance remain consistent but comfort dominates. With significant climate changes, we are gradually moving towards sustainability and environment-friendly design. Here's a list of some of the interior design trends that we expect to see more of in the upcoming year.
1. Statement Ceilings
The first thing that one sees is the ceiling of the room. One trend that we expect to see more in the upcoming year is more prominent, statement ceilings that catch the attention as soon as one enters.
2. Statement Lighting
Statement lighting remains the top trend every year no matter what because lighting reflects personal style. Some go for colorful, bright lighting while the rest settle for warm tones.
3. Integrating greens
Go the extra mile with interior decoration and integrate greenery into your space. It will not only compliment the overall look but will also purify the air.
4. Multifunctional spaces
Multifunctional spaces are the new trend and are here to stay! Single-use space is a thing of the past. For 2022, we focus more on utilizing every nook and corner to save up on space while maintaining a clean and professional look.
5. Less is more
There is a greater shift towards minimal designs. Decluttering not only makes a place more livable and focuses more on day-to-day needs and chores rather than filling up the room with unnecessary furniture.
6. Sustainable and organic materials
As we currently are facing rapid climate change, it is important to consider sustainability and integrating organic materials into our life. Making use of glass and natural lighting will do the job.
7. Geometric patterned floors
Geometric patterned floors are making a comeback in the interior designs trends of 2022. Sticking to the neutral color palette and letting the shapes do the talking is the thing next year!
8. Black accents
Although, neutral bases seem to be the major interior design trend for 2022, but black accents seem to make an entry! Black accents make the overall look more prominent and powerful yet very subtle.
9. Let the stairs do the talking
Mostly all houses have a staircase either a small one or a big one. Reshaping the staircase in the best way possible is what we are looking forward to in the next year.
Create the home or office of your dreams by integrating some of the designs that we expect to see more in the upcoming year 2022! Focus more on timeless, classic designs to maintain them for time to come.