"Design is an expression of life. The layering of materials that provoke multiple emotions creates a mood, an ambiance, an interior that lasts forever," This is just one of the many profound sources of inspiration interior designer Amna Wali looks into when working on her wonderful creations. As someone with a knack for the most distinct furniture which is made out of the best materials, she makes sure to create spaces as well as furniture which is dedicated to her client's needs. Each piece is given special consideration to cater to every individual's personality. Focused on delivering premium service to win the hearts of her clients is what she does best. Amna Wali Design Boutique is a highly specialized service and product provider in the field of Interiors and Architecture. Hence, we couldn't get over the good news of her first-ever grand studio opening in Karachi in May 2022! Here are the top 5 reasons why we love  Amna Wali Design Boutique:
Bespoke Furniture
Amna Wali creates the best bespoke furniture which is custom made based on exactly what you need, where you need it, and how you want it to look. The pieces will specifically be catered to in the orientation of exactly what you want whilst getting the best use for your space. From chairs, to work desks to dressers her boutique has it all and then some!
Unique and Ornamental Pieces
What sets apart Amna Wali's work from the rest is her ability to create pieces that are adventurous and yet complement everything in the room. Whether that be through bold furniture with an array of deep colors or small decorations to enliven your living space or some accented furniture that will stand out from the rest.

Eccentric Design Aesthetics
if you have an adventurous soul and hate mass-produced furniture, Amna Wali's Design Boutique is something you should look into. Fearless and eccentric is her forte hence her designs are always audacious in their demeanor. Once you take a look at her work you'll fall in love much as we did!
Home Accessories
What brings a home together is the way you accessorize it. Little decorations like trays, candle holders, and mini sculptures are what do justice to a refined space. Amna Wali takes her creative vision and makes all sorts of things including decorative bowls, bottle racks, candle stands, and the works! If you manage to get your hands on any of these pieces they will certainly bring your living space to life.
Home Textiles
The home textile industry is one of the most innovative when it comes to creating modern spaces. Thus, Amna Wali brings lively, refreshing colors to your home. With fabrics that emulate revolutionary designs, these home textiles are sure to make your space the blissful sanctuary you never want to leave.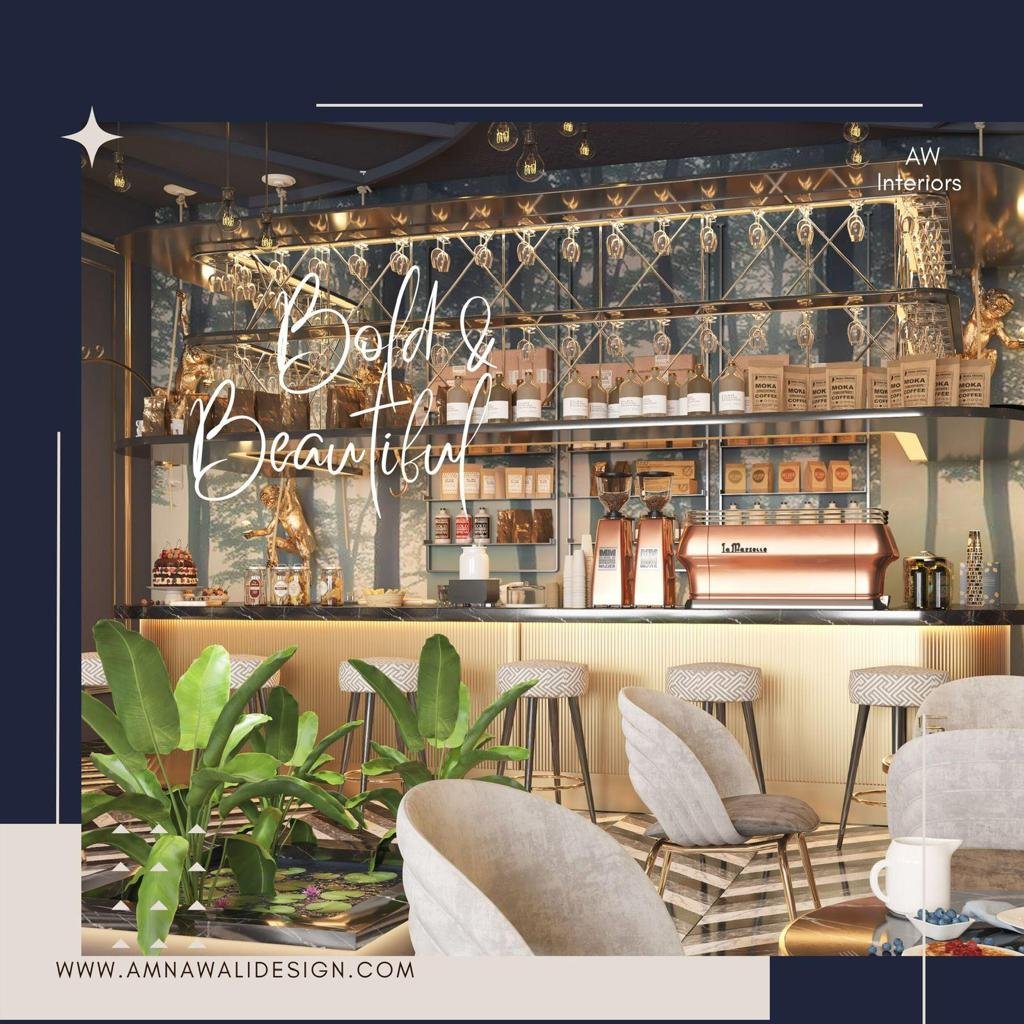 Amna Wali Design Boutique's first-ever studio opens up next month May 2022 on Lane 2 Bukhari Commercial area Phase 6 DHA, Karachi. We'll be sure to check it out on the very first launch day!