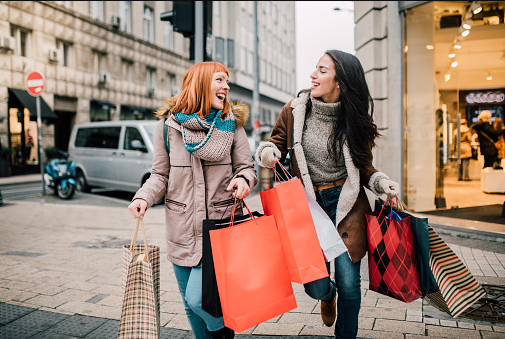 https://unsplash.com/
2021 has been the year of moving towards sustainable fashion, small businesses, and all things comfort-related. But it's also been an eventful year for creators to put their best foot forward and channel their inner entrepreneurs, with a plethora of new brands emerging in the market.
Sunday Times has curated an exciting list of products that will make a great addition to your arsenal of favourites. If you're on the hunt for new products for the upcoming year, we have just the thing to lighten your mood, especially as we head into the thick of the storm with the new Covid variant (again!). 
Ditch the Chemicals
View this post on Instagram
The debate against deodorants continues, as research shows harmful ingredients like aluminum, sulfates, and parabens that can harm your body. But you need to counter body odour, especially in the sweltering Pakistani heat! Fortunately, Skin Deep is making all-natural deodorants to keep the stench at bay while keeping your body safe too. They've even introduced a kids line, so you can teach good hygiene practices while they're young!
Add Colour to Your Wardrobe
View this post on Instagram
Pakistani artists and young minds are coming together to create the most exquisite collection of unique and innovative clothing. Sunday Times is taken aback to see funky digital art, fusion fonts, and trippy designs among these new brands. Buying from local brands is the best way to promote our talent and give our youth a platform to grow and flourish!
Head over to AZL or Naqees to get your hands on their latest winter collection.
Bling it Up
View this post on Instagram
Another massive trend we saw was the influx of intricate and classy artificial jewelry pieces, making looking stylish accessible to everyone. Go into 2022 looking on point with mix and matching chunky chains, statement rings, and sleek bracelets. Accessories are the perfect way to amp up your look, and we don't know anyone that'll shy away from a little bling!
Rejuvenate Your Curls
View this post on Instagram
As we head into 2022, the impending heat is inevitable, with humidity and sweat that just creates one big frizzy mess for all curlyheads. To counter all things waves and curls, Coco Curls is a name that's recently surfaced in the beauty scene, solving all wavy and curly hair problems. Whether you're a girl or a guy, their growing range of hair products will help keep your hair in check.
Smell Good, Feel Good
View this post on Instagram
No more waiting for your foreign relatives to return home bearing gifts, especially your favourite signature perfume. Scents'n Stories is a brand that's changing the game in Pakistan with its extensive line of perfume impressions. Their range includes brands like Tom Ford, YSL, Burberry, and Chanel, for a fraction of the price. The best part is that they're available in tester sets as well if you want to try out the scent before you fully commit.
Refresh Your Aura
Everyone loves candles! They make your space smell great, they look aesthetically pleasing, and there are multiple local brands available to choose from. We're loving the Multan collection from The Karachi Candle Company, which incorporates local artisanal work with sweet-smelling scents.
Check out Meem Candle Studio or Hunza Candle for a more variety of rich and delicious scents to fill your room with all the right cozy vibes (there's a sale going on, too!). 
Comfy in Style
View this post on Instagram
If there's any plus side to the Covid pandemic, it's the normalisation of lounge sets as actual outfits. We've been seeing all our favourite influencers rocking their sweatpants on grocery runs and even at social gatherings. Get your hands on your very own matching separates from Frenzy – another small business born from Covid – to make you look stylish while you're absolutely chilling.
A Sprinkle of Colour
View this post on Instagram
As Y2k trends rage on, we're reminded of the beaded necklaces and rings that were a highlight of our childhood. While making those accessories feels like a distant dream, we're glad to see handmade jewelry making a comeback; from ethnic woven chokers to beaded flower necklaces, young entrepreneurs are dominating Instagram with their small businesses.
Go Healthy, Or Go Home
View this post on Instagram
While everyone was at home this year, we saw an influx of cooking videos blowing up on TikTok while more and more people shifted towards eating better. It can get tough to find healthy snack options, but brands like Feliz and Necos Natural are helping bridge the gap in Pakistan with their array of banana chips, baked tortilla chips, and a mix of granolas. Happy munching!