Walnut Heights was established by my grandparents in 1991 and after dedicating three decades of their lives to it, on the 1st of January 2022, it was officially handed over to Roomy Pakistan. Although the ownership lies with us as a family, I experienced a torrent of emotions and more importantly, memories of the past playing like a film in my mind. Walnut Heights has been a refuge from the outside world and represents continuity and stability in an otherwise unpredictable world for me. With memories spanning over two decades, I wanted to pen down some of my thoughts as we hand it over to the new management. During our childhood, after our parents separated, Walnut Heights kind of wrapped us in its arms. Every summer, my sister Yashfeen and I would spend months with our grandparents, Naheed and Khalid, who have singlehandedly made Walnut Heights what it is today.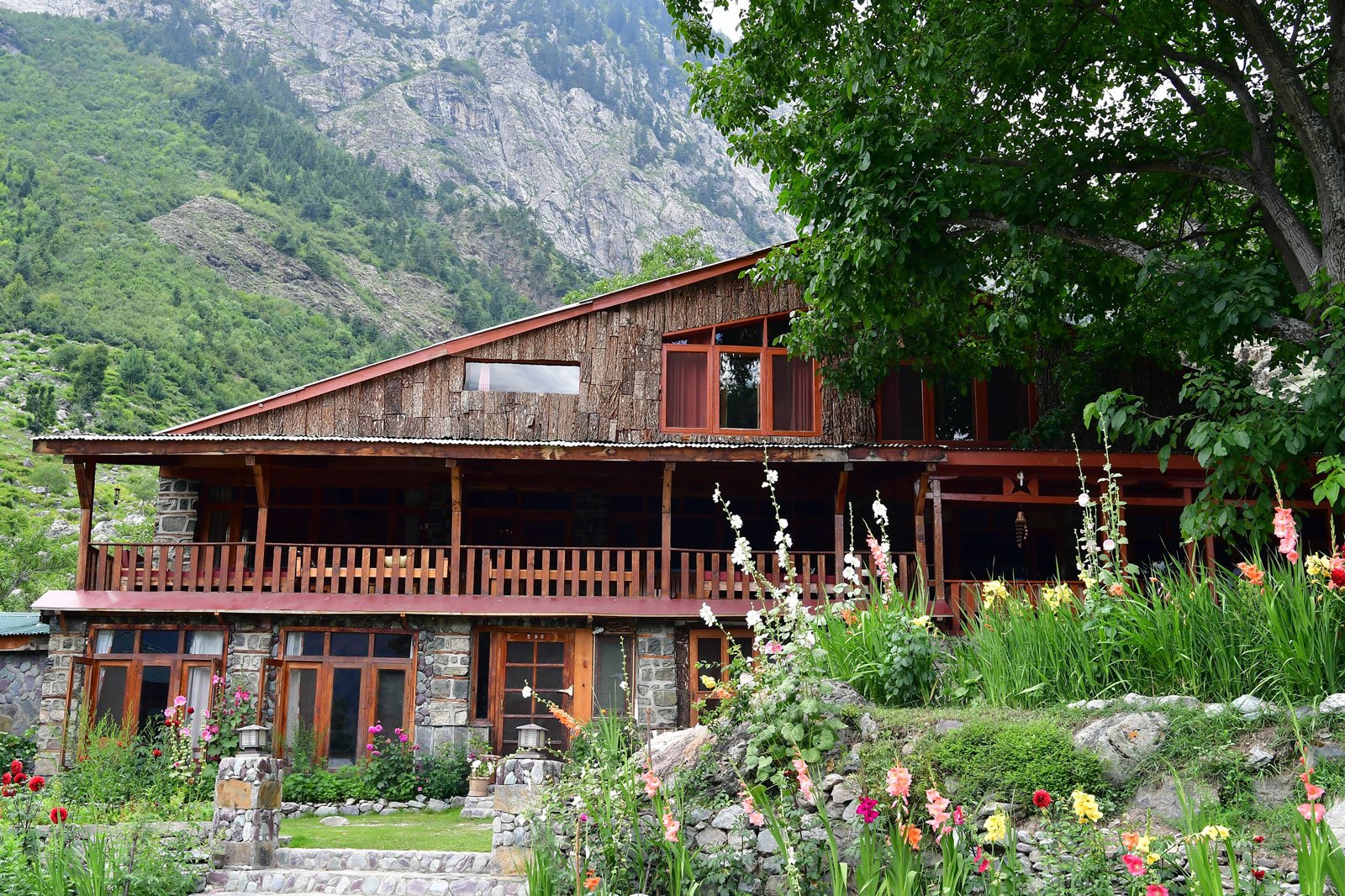 My Childhood With Walnut Heights
I still remember going to Walnut Heights as a young child with my parents, memories captured in the family albums. For the last twenty years, life has constantly been evolving with new challenges every year, but the one thing that remained constant was visiting Walnut Heights in the summer, with our grandparents eagerly awaiting our arrival at the beginning of every summer vacation. For me, Walnut Heights is like a second home where I have spent some of the most memorable days of my childhood.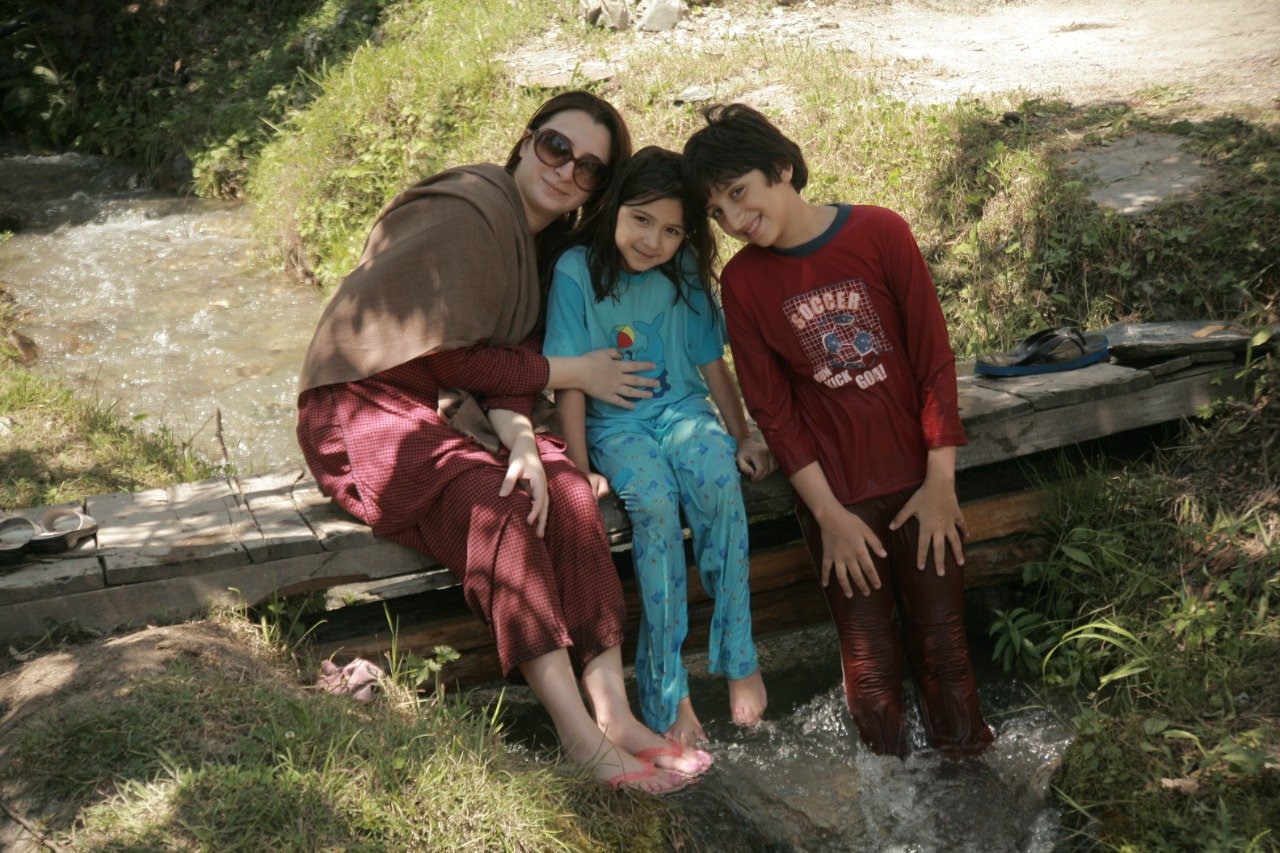 It inculcated the sense of right and wrong in me, under the loving care of my grandparents. In its own strange way, the place groomed me. My sense of responsibility, love, care, communication, and management all come from Walnut Heights. Watching my grandmother manage the hotel and the house along with running a school for all the young girls of the village with my grandfather responsible for the finances and administration of the resort, helped to equip me with essential life skills.
Walnut Heights, My Second Home
Walnut Heights was like becoming a part of one big happy family because we grew up in the care of the most loving staff, who have been instrumental in making Walnut Heights what it is today.. Seeing them work with tireless devotion and dedication at the resort only makes one love and appreciate the place even more. Their commitment and affection, having devoted their lives to Walnut Heights cannot be captured in words; I think I could write an entire book about the love and care with which they all looked after the resort and made it their very own.
In the backyard, there is a small gazebo where we had our meals during the day. On the side, there is a small grill always ready to be used. My grandmother mostly cooks and comes up with innovative and delicious dishes for us to try and enjoy.
Then, we go off for our afternoon naps while listening to the sound of the waterfall visible from our lounge in the backyard. As the glaciers melted, the water would come cascading own and run all the way around the resort in the form of streams and rivulets. The gushing sound would lull us to sleep every night and the sound of the water cascading down would be like music to our ears. I could also hear the birds chirping and twittering outside my window and the cool and refreshing magical breeze heavy with the scent of walnut trees fanning our cheeks as we enjoyed our afternoon snooze. Writing this brings back so many memories and makes me crave my childhood when I would run around with my sister and frolic around in the wild and beautiful outdoors, up to some mischief or the other.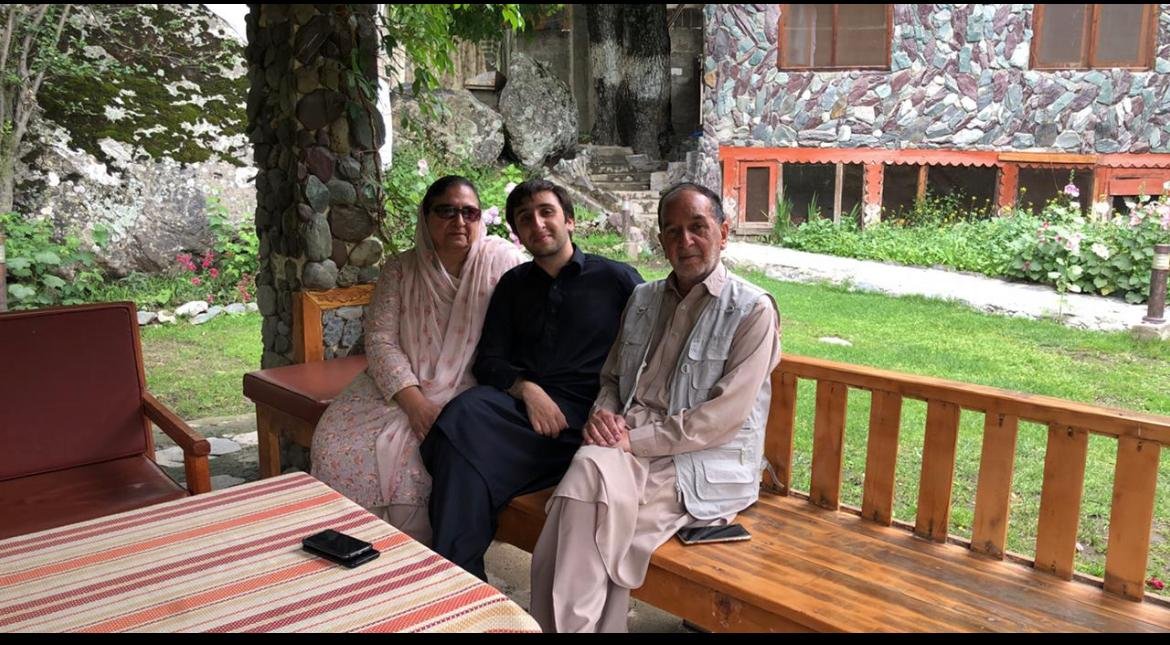 The purpose of penning down these thoughts and feelings is not only to walk someone down my memory lane but to give the readers an idea of how much this place means to us and is an integral part of our existence.  Nature, silence, the mountains, and our surroundings can teach us how to love and cherish what we have and be the purest form of ourselves.
What I have penned down are only a few teasers of how special my bond has been with Walnut Heights and my most amazing grandparents. It would be impossible to cover experiences spanning two decades in a  limited number of words or pages. My heart and soul belong to Walnut Heights and I share an unbreakable bond with this resort. My only wish, for now, is that my grandparents live long enough to see Walnut Heights scale even greater heights in the future and watch their hard labor bear fruit.