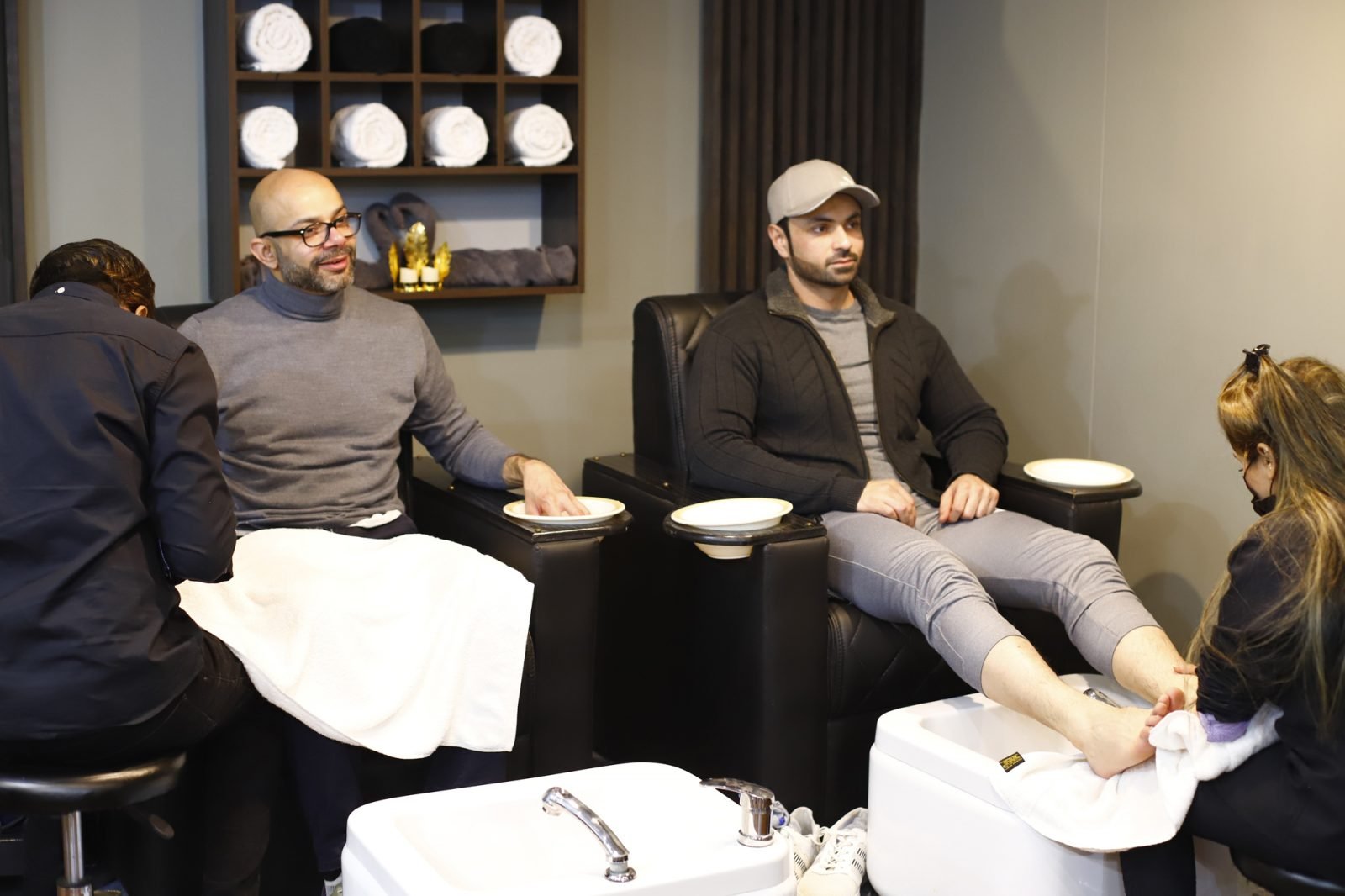 One of the few good things that came out of a tough 2021 was the launch of Boardroom Men's Salon, a new male grooming space in Phase 5 DHA, Lahore.
The vision behind it is to provide an uplifting customer experience from head to toe. Their commitment is to make sure that their hairstylists and therapists are veterans in their field, professional, and knowledgeable enough to cater to any specific needs. They aim to provide premium services at fraction of the price of what is locally available in the market in DHA.
With a great response to its flagship outlet already, they intend to open several localized branches in various localities of the city. Priding themselves in low prices, without compromising on their quality, Boardroom is set to give competition to other salons in DHA.
One of the Sunday Editor caught up with the director of Board Room, Shayan Fakher about Boardroom and its future prospects, and here is what he had to say

Do you think men's grooming has taken off properly in Lahore?
Yes, definitely. Men in Pakistan generally have started taking a greater interest in their grooming
needs. I guess it's not just about getting a haircut from your local barber anymore. Even men deserve a
relaxing day at the spa.
Why did you choose DHA as your first branch?
Well, I've lived in DHA my whole life and I felt there was definitely potential for a premium salon
where residents can treat themselves after a stressful week.
What makes Boardroom different from other salons?
What sets us apart is our team. It took us months to finalize a staff, and now I can confidently claim
that without a shadow of a doubt we have the best in the business, who treat their profession as an art.

Your prices are very affordable as compared to other salons in the area, what is the rationale behind that?
Our profits are minimal when it comes to serving a client on a day. Our aim is to provide them with
such an amazing experience that every one of our clients becomes a regular one.
Where do you see Boardroom in the next 5 years?
I see Boardroom as a brand on which everyone has trust. No matter where you live in Lahore,
you'll have a boardroom in your vicinity. That's where I see boardroom in the next five years.

Do you plan to branch out in other cities as well?
At the moment, we're only focusing on Lahore. Providing quality services is our motto at Boardroom,
which right now, is only possible if we stay in Lahore instead of expanding beyond our reach.
What about opening a salon for women?
There are an abundance of women salons in Lahore doing some excellent work, we feel where
Lahore is lacking in premium economical care for men.
Shayan Fakher.