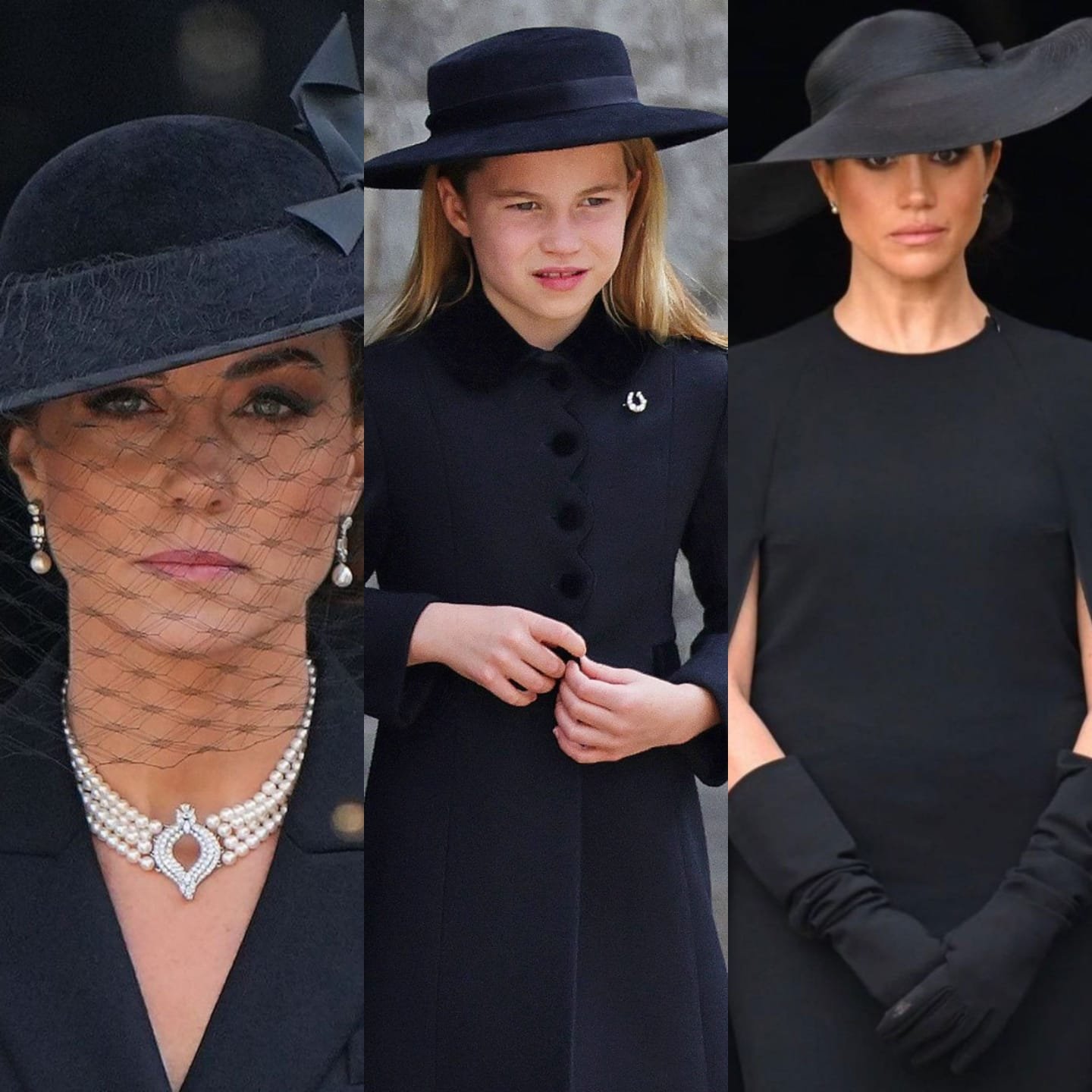 Royals have always been a style inspiration for all! No matter how young they are, they are still everyone's favorite. Moreover, their style and fashion sense are remarkable and everyone takes inspiration. Recently at the Queen's funeral, Kate Middleton, Meghan Markle, and Charlotte were a treat for the eyes in the beautiful outfits they wore. Following the theme of mourning, they all dressed in black but made fashion statements as they walked! Here are some insights into the impressive looks of the Royal family at the Queen's funeral.
Princess Catherine
Catherine is always a style inspiration for all because of her elegant style and fashion sense. At the Queen's funeral, she wore a classic black Alexander McQueen outfit paired with Philip Treacy's hat. With minimal jewelry on point, Catherine completely nailed the look. The impeccable style and effortless glamour made her a treat for the eyes!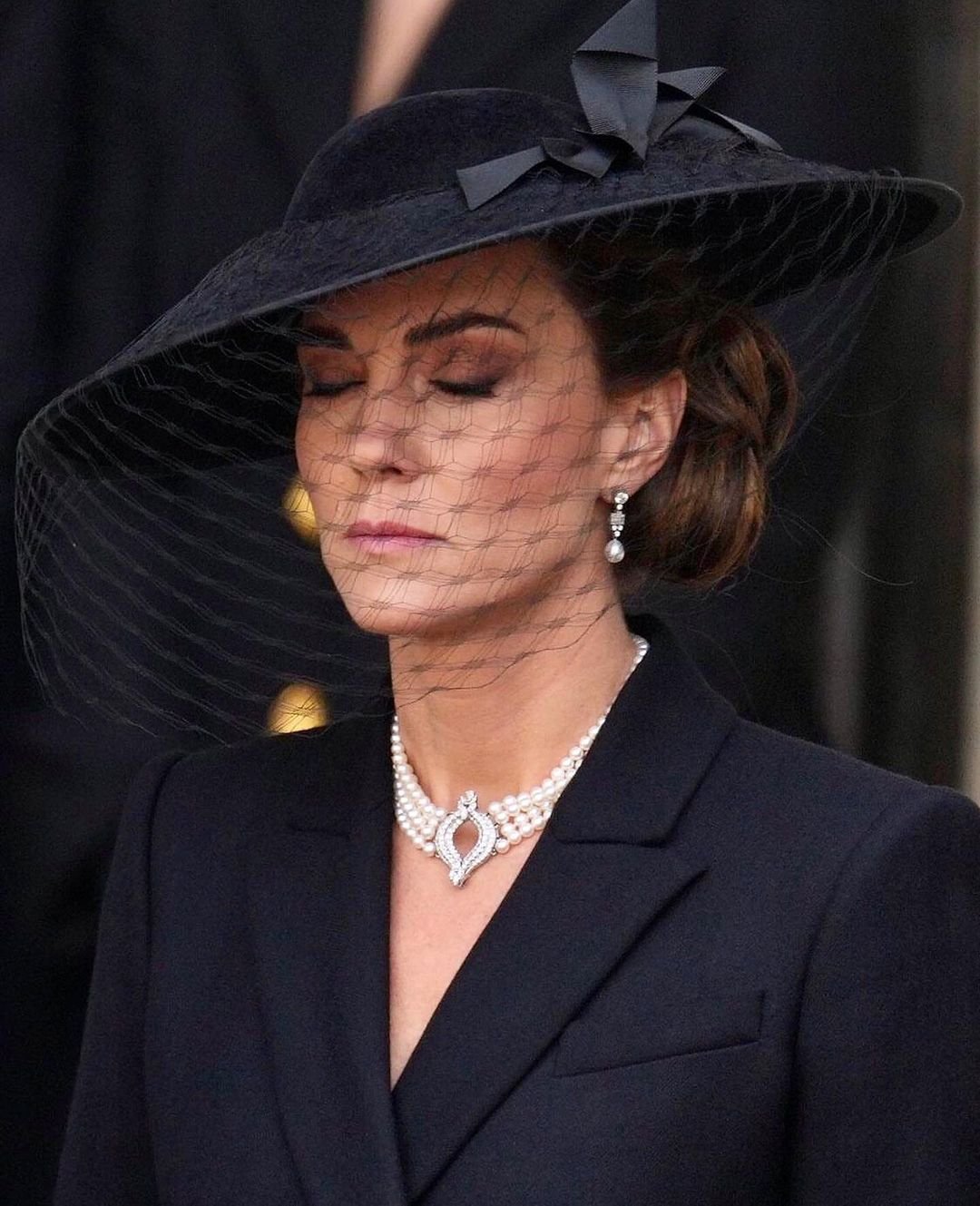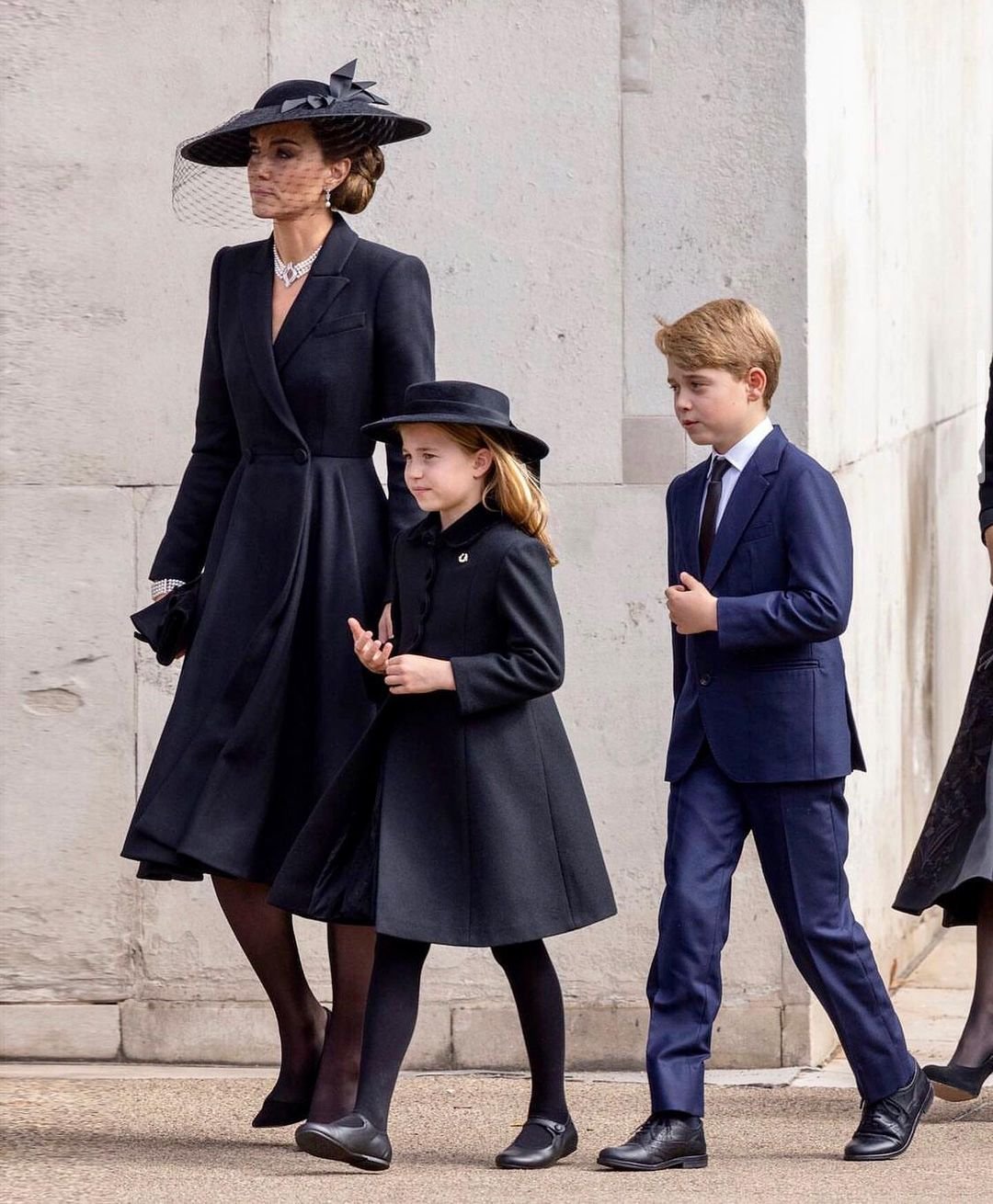 Meghan Markle
The Duchess of Sussex is no less! She always stuns in whatever she wears and ensures that her style game remains on point. This was also evident at the state funeral of the Queen when the gorgeous wore a Stella McCartney outfit. The cape dress added extra grace and elegance to the overall look seen on the Duchess of Sussex. The gloves and hat are typical Meghan Markle style.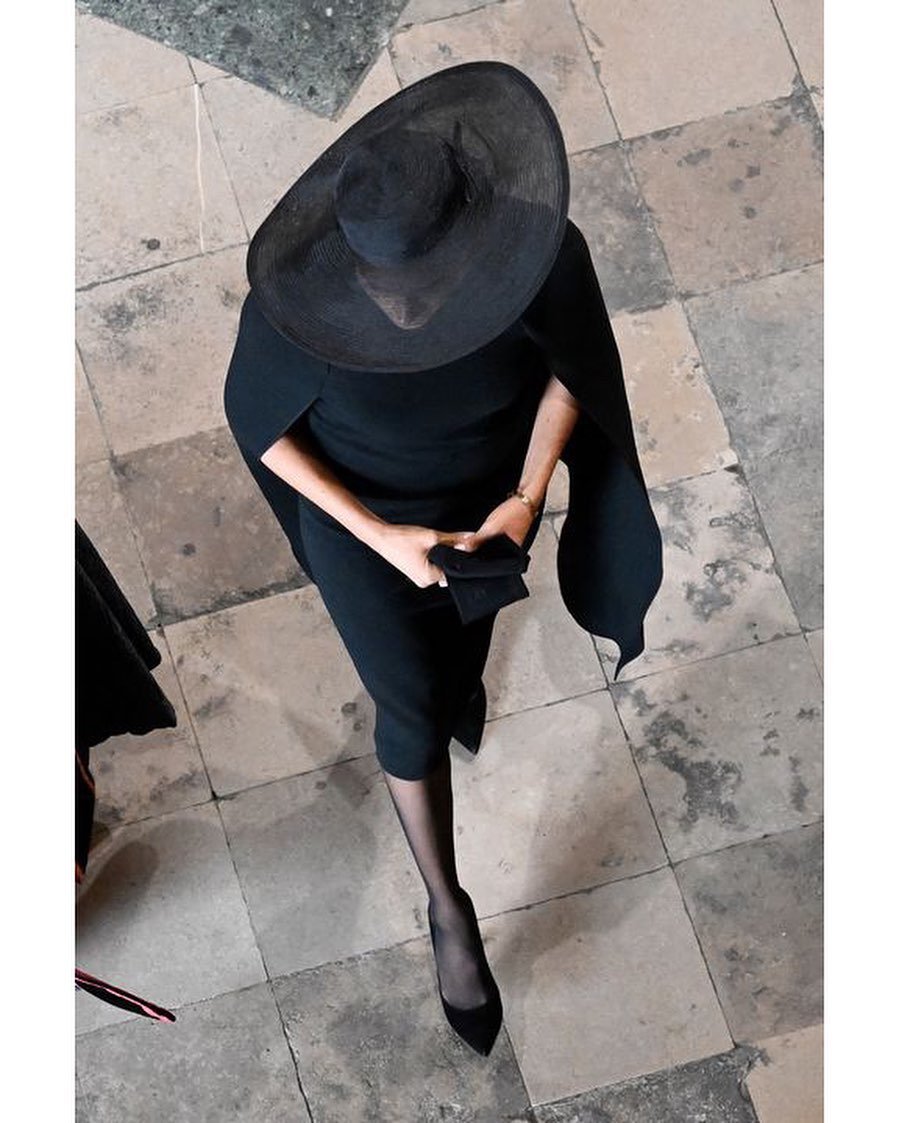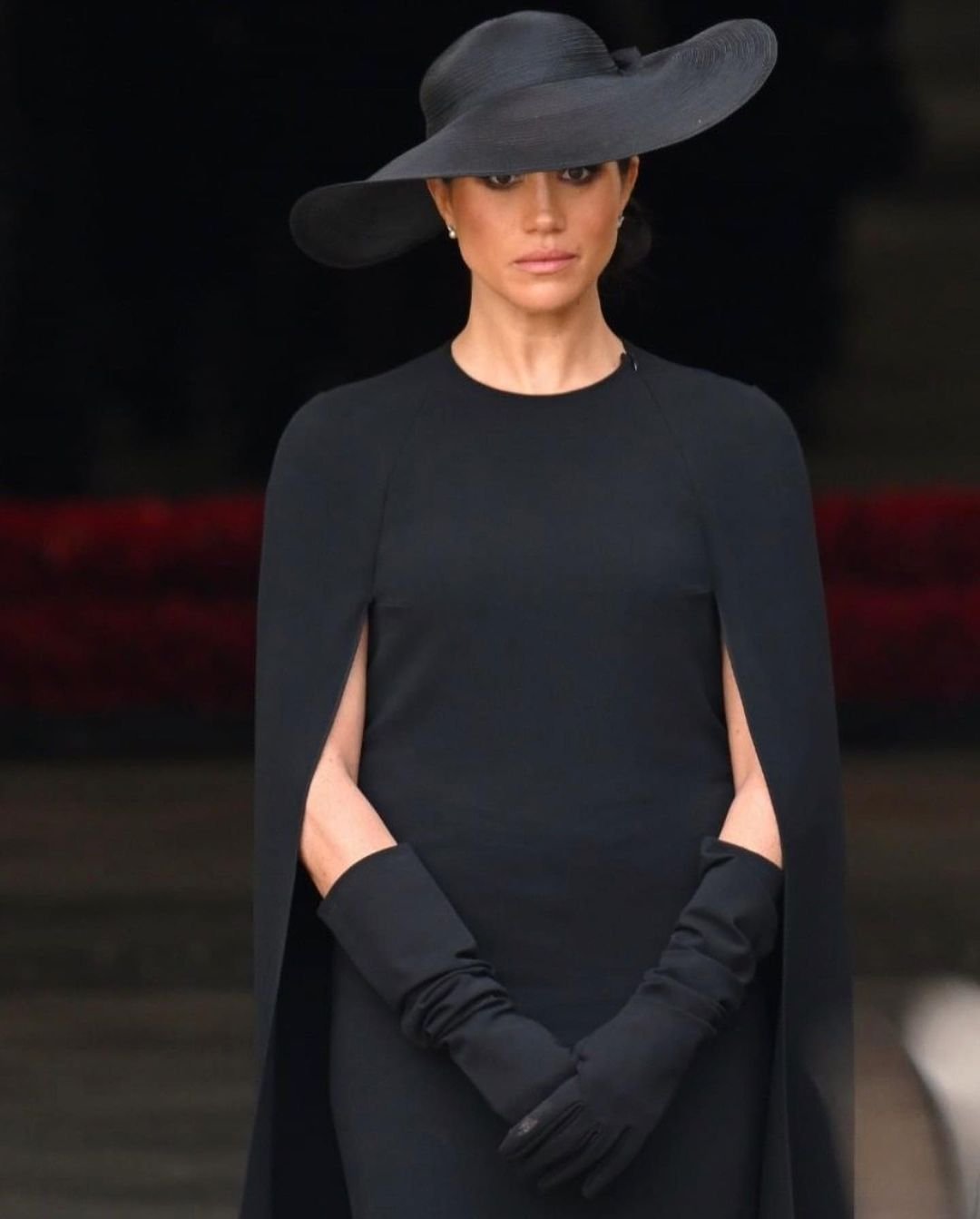 Princess Charlotte
Princess Charlotte is our new favorite royal for her impeccable style! She was seen wearing a black wool coat by Ancar and Jane Taylor hat that perfectly suited the theme. The highlight of the outfit was a diamond horseshoe brooch which was gifted to her by her dearest grandmother. The little princess paid homage to her grandmother by pairing the brooch for the funeral! The 7-year-old princess has definitely become everyone's favorite.