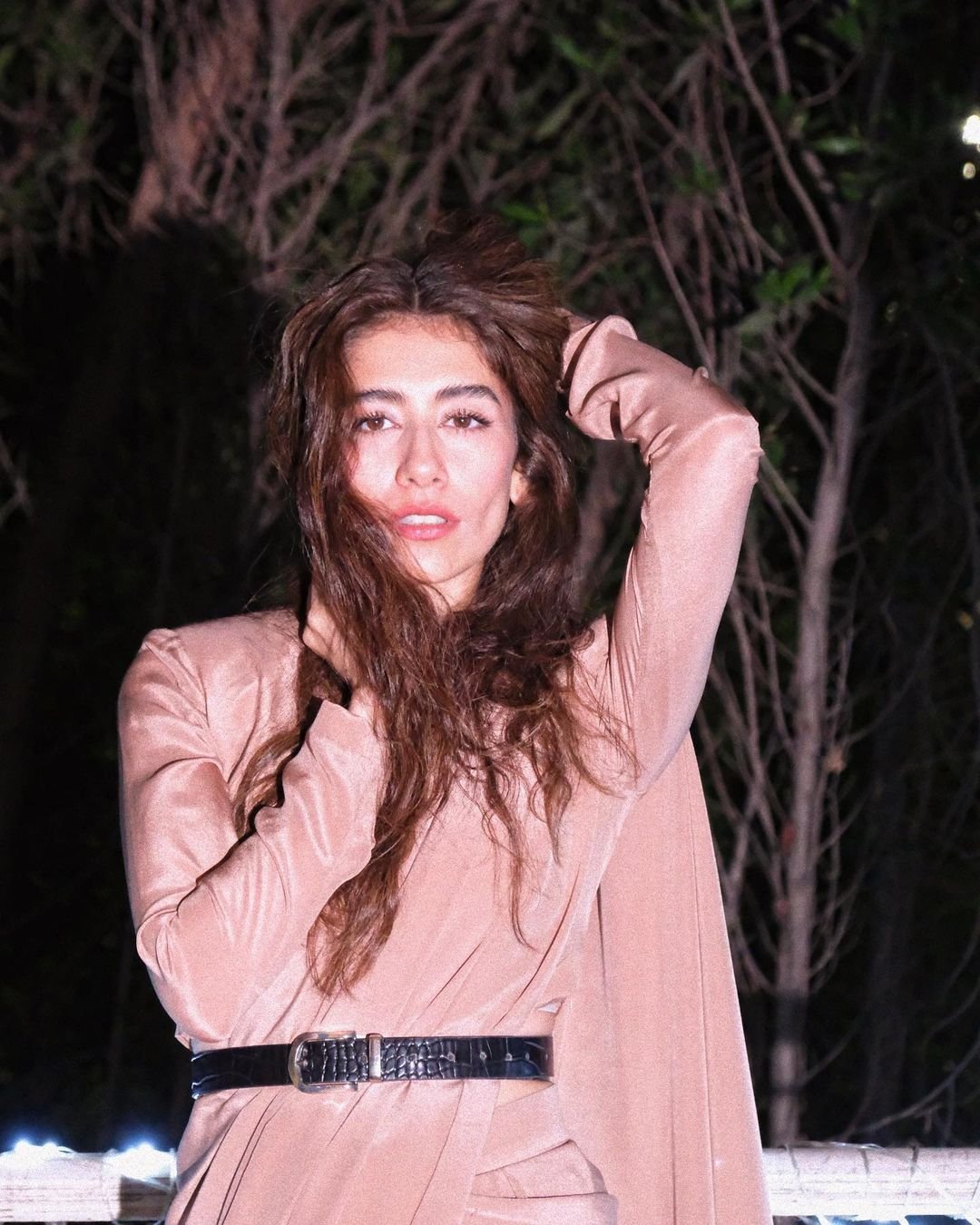 Syra Yousaf's recent appearance in a blush pink saree by Elan Official has once again cemented her status as a fashion trailblazer. The actress and model effortlessly donned the delicate pastel hue, showcasing a perfect blend of traditional elegance and contemporary flair. This stunning outfit, which caught the attention of fashion enthusiasts and critics alike, has earned her a well-deserved spot on the coveted best-dressed list.
What truly sets this look apart is Syra's unique styling choice of pairing the saree with a sleek black belt. This unconventional twist not only accentuates her figure but also adds a touch of modernity to the classic drape. The black belt creates a striking contrast against the soft blush pink, drawing attention to her impeccable sense of style.
Styled by her sister, Palwasha Yousaf, Syra's look is a testament to the inherent fashion sense that runs in their family. The ensemble is perfectly complemented by her choice of keeping her hair curly and slightly messy. This carefree hairstyle adds an element of effortless charm, making her appear both sophisticated and approachable.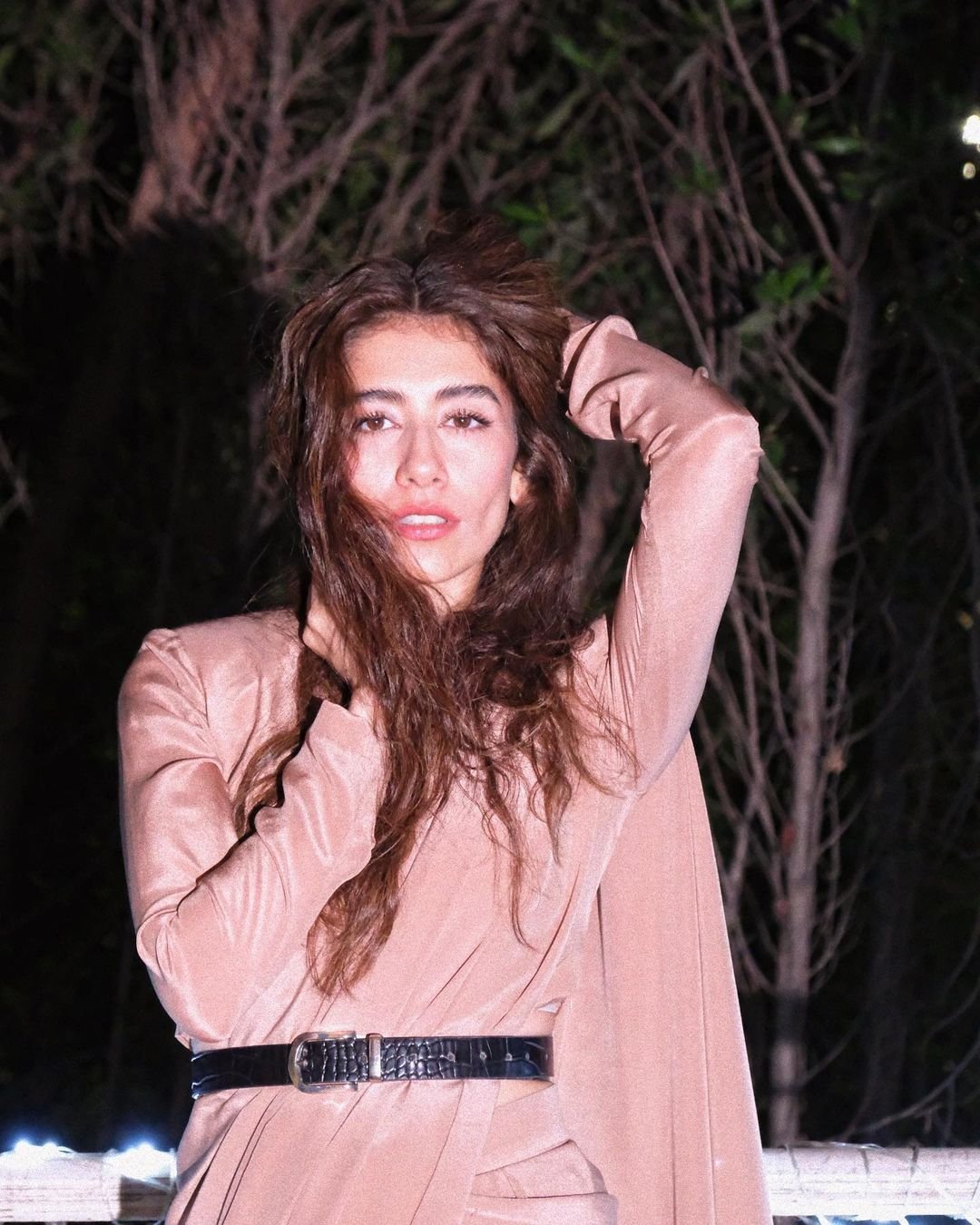 In the world of fashion, Syra Yousaf's fashion choices continue to be a source of inspiration, and her blush pink saree look is a shining example of her ability to embrace tradition while pushing the boundaries of style. Her daring yet tasteful outfit choices make her a beloved icon among fashion enthusiasts, and her recent appearance has undoubtedly left a mark on the fashion landscape.