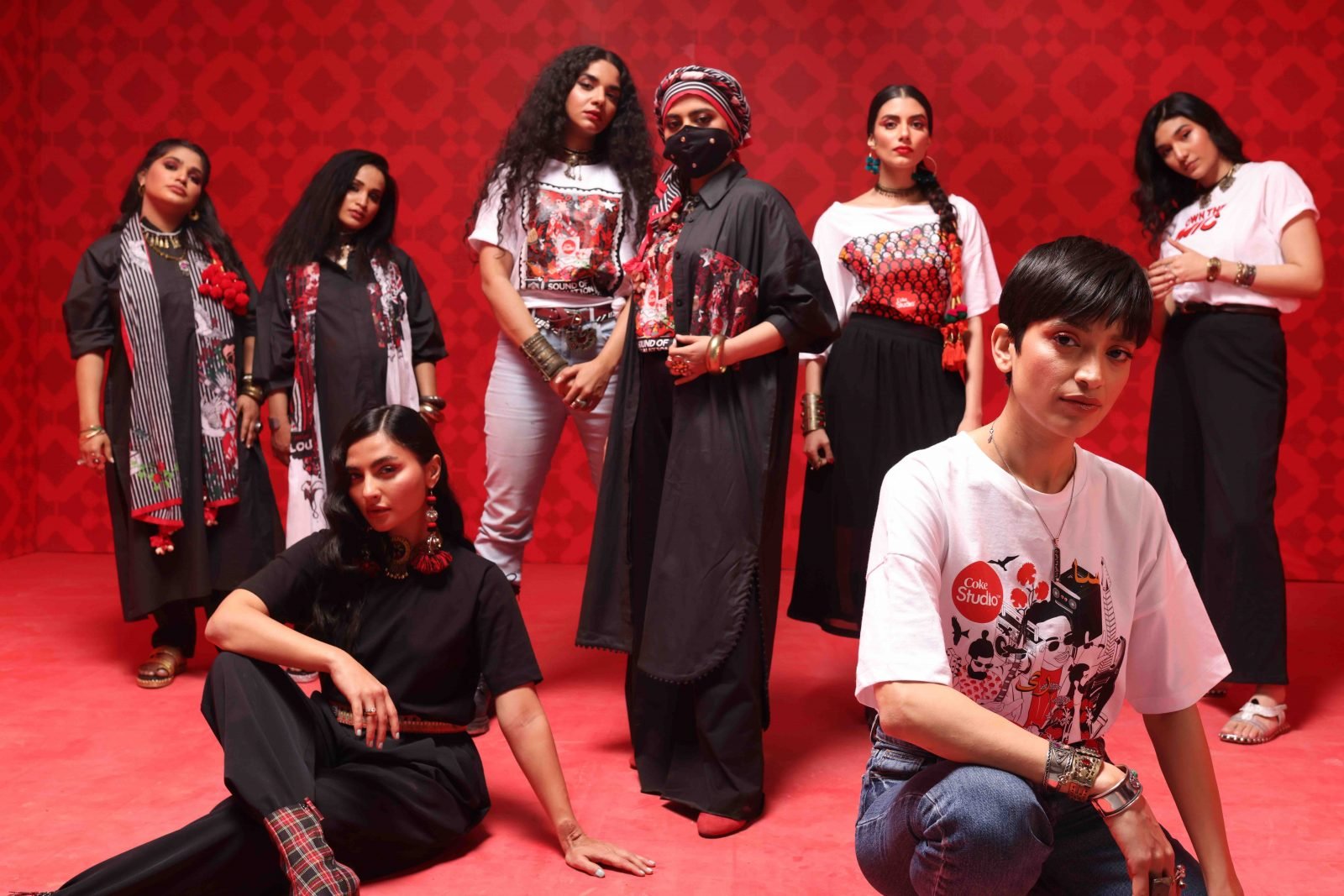 You will love this collection if you're a Coke Studio fan!
Whether you're looking for that go-to tee, dress or stoles, Coke Studio x Khaadi is a fresh new take on two well-loved brands with vibrant color and designs that encapsulate music and fashion, a modern flare that resonates with today's customers.
Merch that screams MUSIC!
The Coke Studio x Khaadi collaboration is showcased through a campaign that uses various artists from the Coke Studio roster and the unsung Khaadi tribe as they move through an evolution of sounds, harmonies, movements, tastes, and styles.
Whether it Eva B, the first female rapper from Lyari in Karachi rocking a black dress in her own authentic style, or Anushae Gill repping fierce in a graphical tee, to the glorious Justin Bibi sisters swaying to their beats in tunics and stoles, this is the coolest collab of the season without a doubt!
This collaboration drops with multiple styles of graphic t-shirts, tunics, dresses, and stoles. Each of the five t-shirts and graphical motifs on the merch features colorful illustrations of guitars, tablas, and other instruments that bring Coke Studio center stage and keep Khaadi's design ethos front and center.
Ultra cool and super refreshing, we can't wait to get our hands on this merch! In stores and online now!