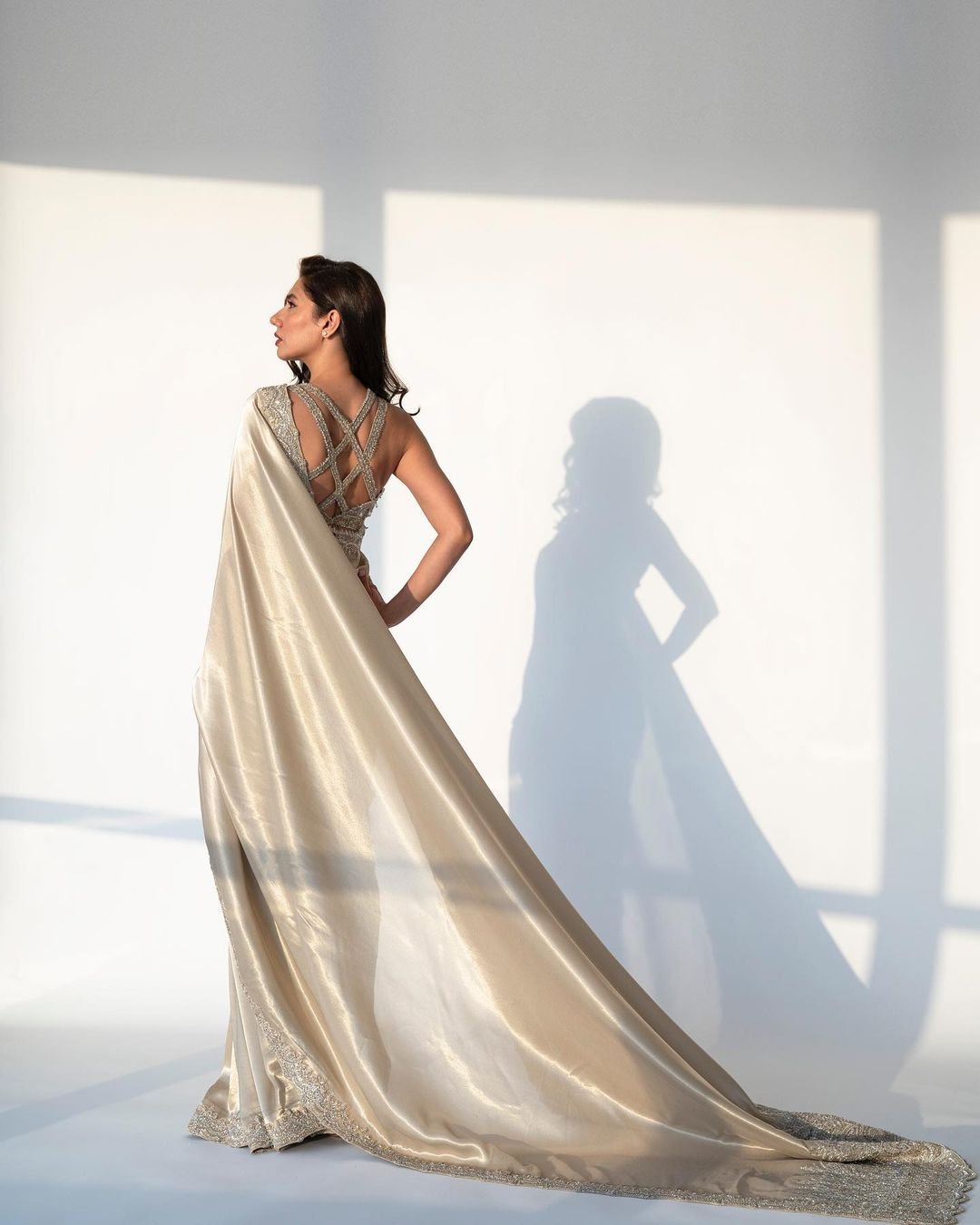 Mahira Khan and Faraz Manan are a beautiful combination who always create magnificent looks together! Mahira has worn Faraz Manan numerous times and we must say, every time she looked completely regal! Here are 5 of the best looks that Mahira Khan created by wearing Faraz Manan ensembles.
One of our top favorite looks of Mahira Khan has been from the Quaid e Azam Zindabad promotions when she wore a beautiful white Faraz Manan attire! The all-white gown was a sight to behold as the diva walked in. Not only is the dress a master piece, but the glamorous actress also carries the look effortlessly, serving major competition to other actresses. She carries everything perfectly but this was one of her best looks!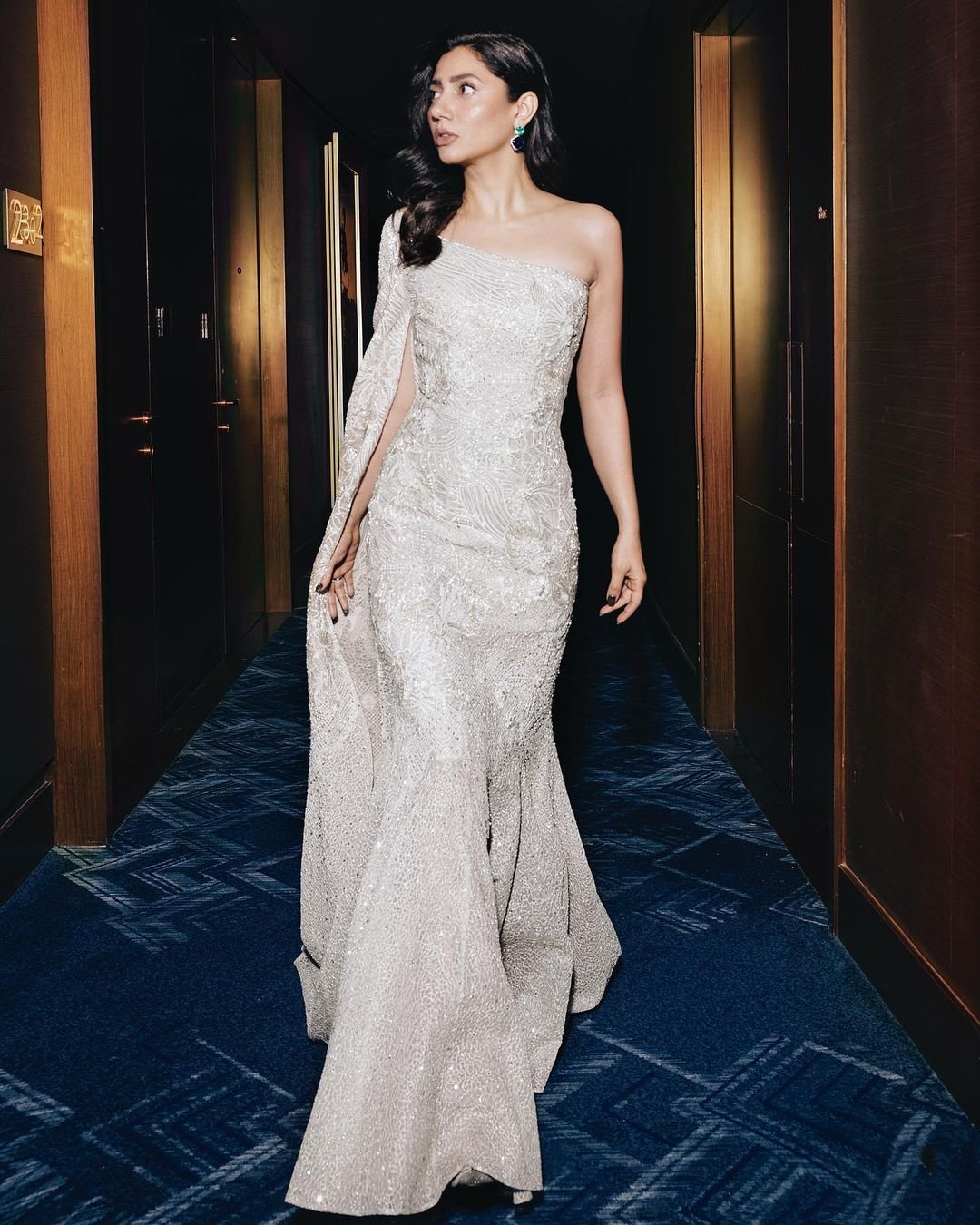 Another gorgeous white look the beautiful actress created with Faraz Manan attire is a masterpiece. She wears a heavily embellished white blouse paired with an embellished skirt that completes the look. The exquisite detailing on the blouse is not to be missed and the hues of pink and blue in the skirt add unique dimensions! Every look is a beautiful creation.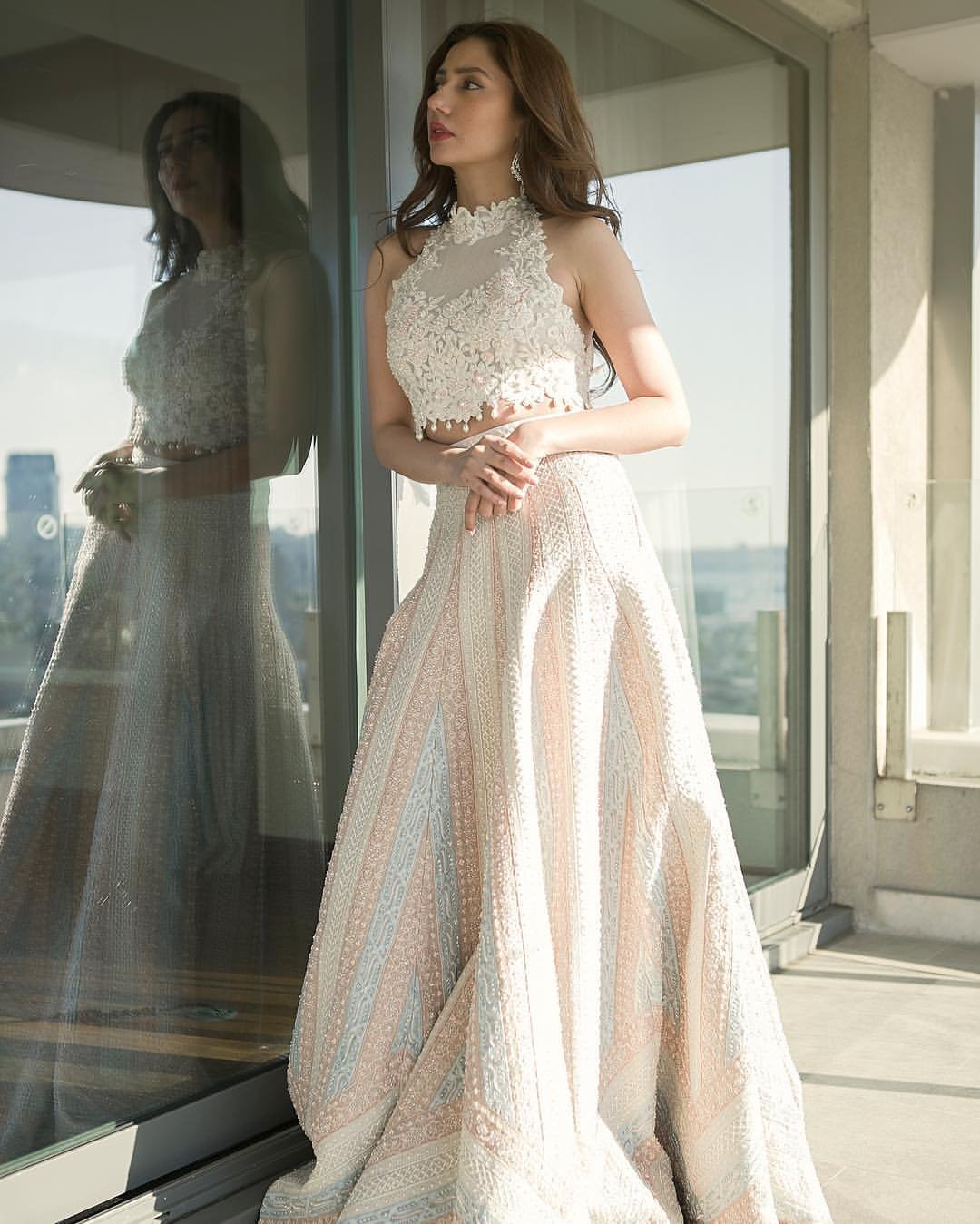 For her movie promotions, Mahira Khan wore a magnificent all-black ensemble which immediately caught our eye! It was a black saree set that was slightly unique from the usual saree as it included a chic jacket as well. The entire look was well-curated and quite thoughtful. Mahira Khan wore the exquisite piece beautifully for her movie promotions, looking like an absolute dream. From makeup to hair, everything was flawless and complimented the whole look.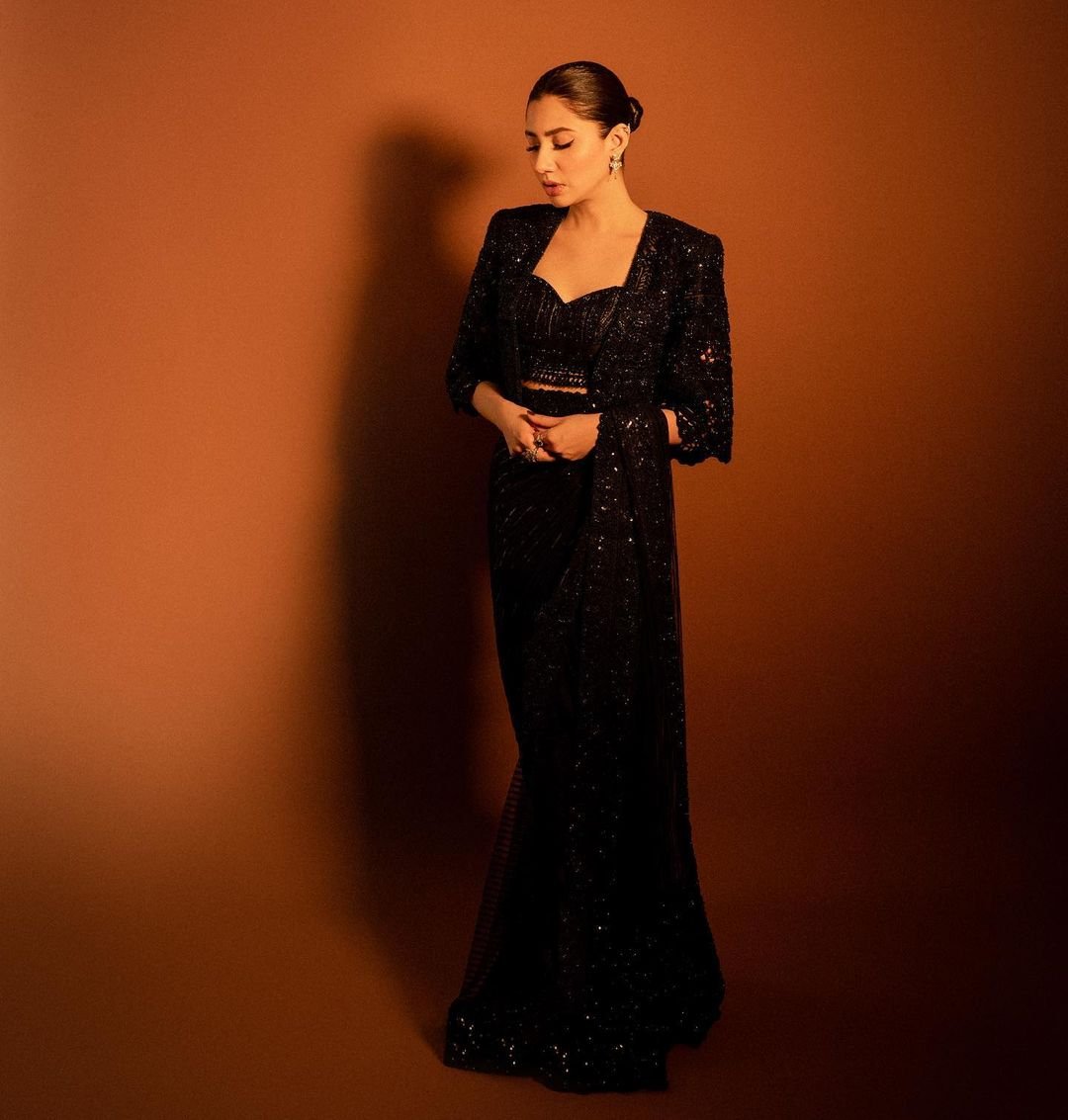 The sequined blouse, saree and jacket glowed adding glamour. All three pieces were perfectly coordinated and complemented the entire look! Mahira Khan is a pro when it comes to sarees but she never fails to impress us every time she wears one!
Stepping out of her comfort zone, Mahira Khan wore a breathtaking red dress by none other than Faraz Manan who put all his heart into this! She carried the skirt, blouse, and the jacket perfectly giving an overall comfort meets classy look! From head to toe, everything was on point and perfect about the sequined look. The sequined skirt and blouse give the ideal chic look, paired with the classy jacket that adds glamour and makes the beautiful actress shine! No one could have done better than her.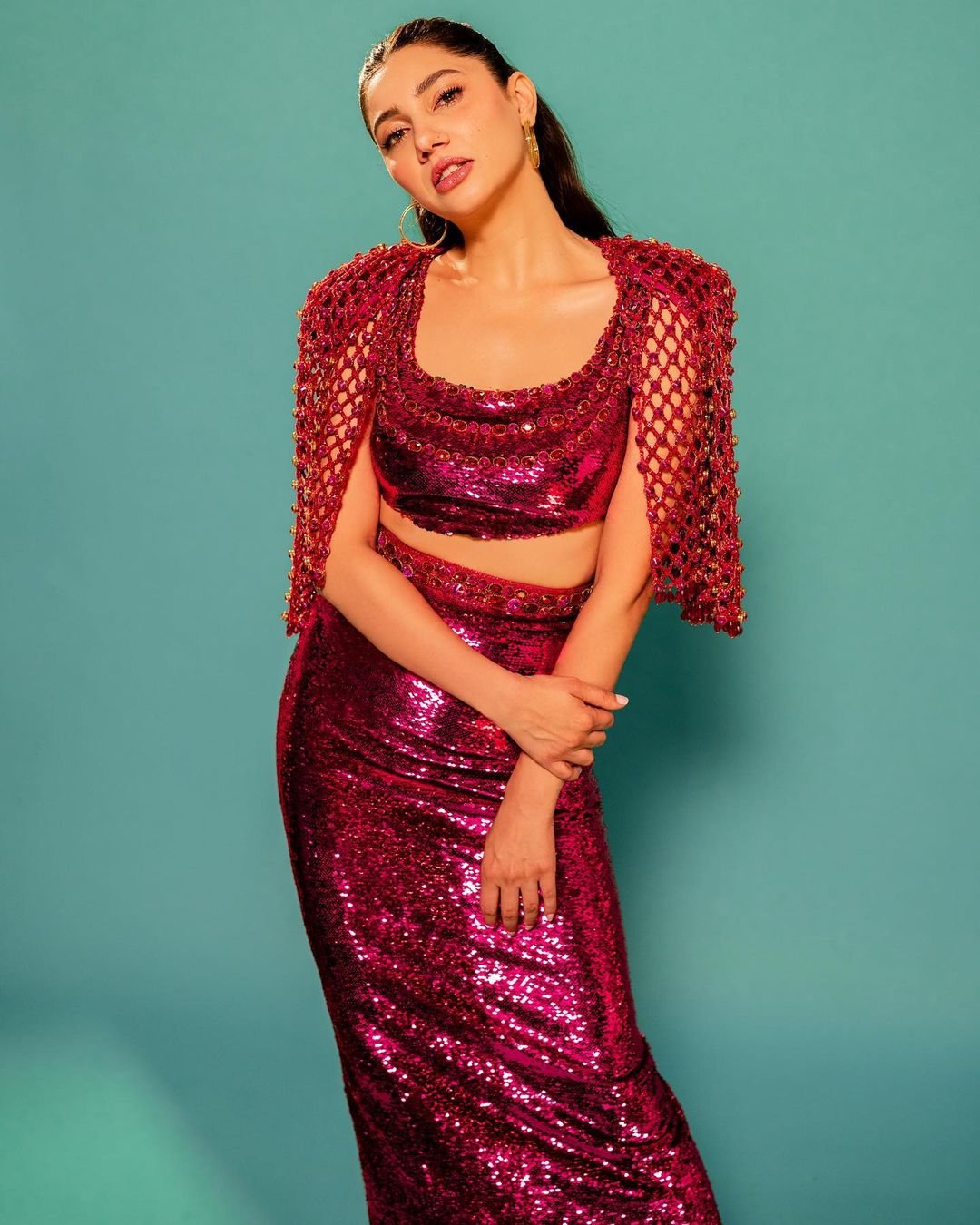 View this post on Instagram
Another Faraz Manan outfit that was beautifully carried by Mahira was an ivory saree that needs to make it to the list! Elegant, and minimalist but still making rounds! The gorgeous piece by Faraz Manan is a vision to behold as he kept it all graceful. The blouse is definitely praiseworthy as it is heavily embellished, complementing the plain ivory saree. Other than this, the detailing on the borders and the pallu cannot be missed!