Experience the Elegance of Co-Ord Sets and Classic Shirts
Welcome to the enchanting world of fashion, where elegance meets tradition and style merges seamlessly with comfort. This season, embrace the trend of button-down, that can be paired up with your favorite denims+ trousers.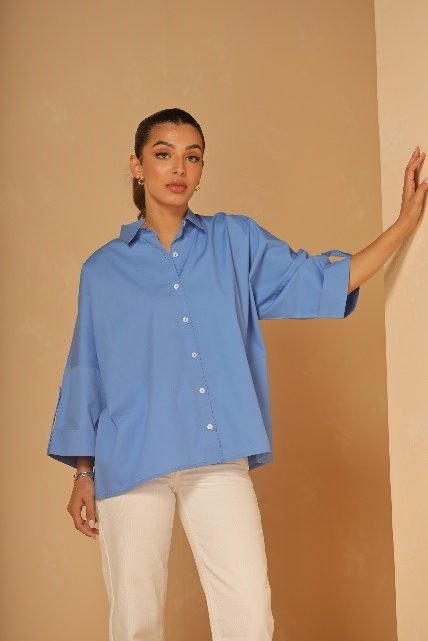 Elevate your wardrobe with our captivating submarine hued button-down poplin shirt. This piece exudes charm and sophistication, making it a versatile addition to your collection.
The shirt's trendy loose sleeves add a contemporary flair to your ensemble, ensuring you stay on the cutting edge of fashion. Charming submarine blue button-down poplin shirt, featuring trendy loose sleeves with rolled-up buttoned cuffs
Dazzle in a captivating Fuchsia button-down poplin shirt. The design has a loose-fit cut and is stylized with buttons along the side. A perfect smart casual look to style this season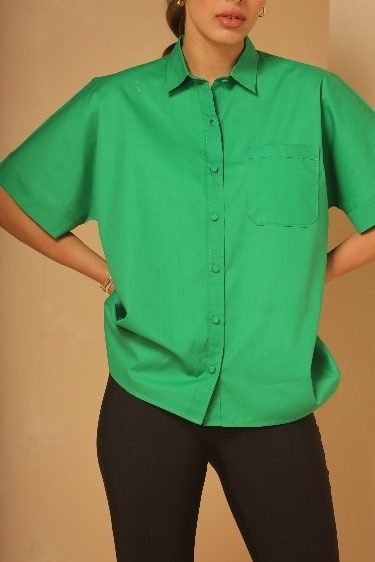 In this shirt, you'll effortlessly blend classic elegance with modern trends, making it the perfect choice for both casual outings and formal gatherings. Stand out in style with this impeccable emerald button-down poplin shirt. Trendy green button-down poplin shirt. featuring a short-sleeve design and a front pocket. An ideal smart casual option for your daily wear wardrobe.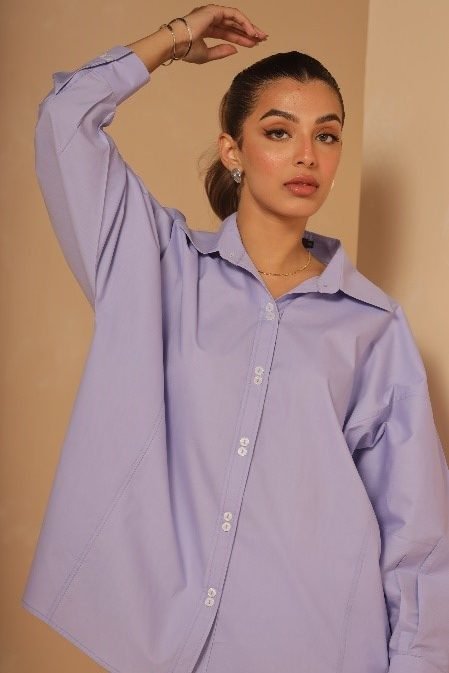 What's more, the rolled-up buttoned cuffs provide a stylish and practical touch, allowing you to adjust your look to suit any occasion. Lalic colour button-down poplin shirt. Featuring a spread collar and baggy sleeves with fitted cuffs A trendy look for you to look amazing in.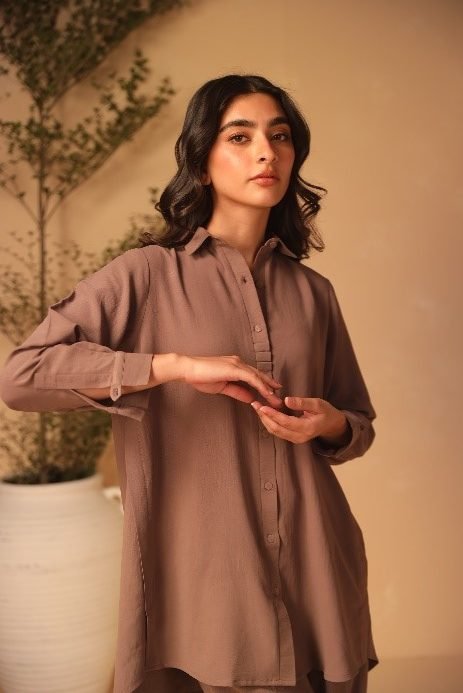 Elevate your winter fashion game with our trendy Co-Ord set in teal palette. This ensemble is a perfect blend of style and warmth, designed to keep you cozy while making a fashion statement.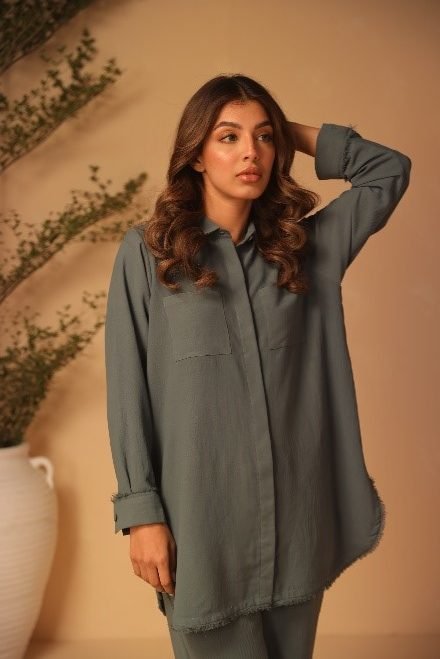 This pallet evoke a sense of tranquility and charm, bringing a breath of fresh air to the winter season. Whether you're strolling through the snow-covered streets or sipping hot cocoa by the fireplace, this Co-Ord set is your go-to choose for a fashion-forward winter.
This set is not only effortlessly chic but also incredibly practical. The coordinating pieces work in harmony to provide you with a complete, ready-to-wear look, eliminating the need for endless outfit planning. With this Co-Ord set, you'll be turning heads and staying comfortable all season long.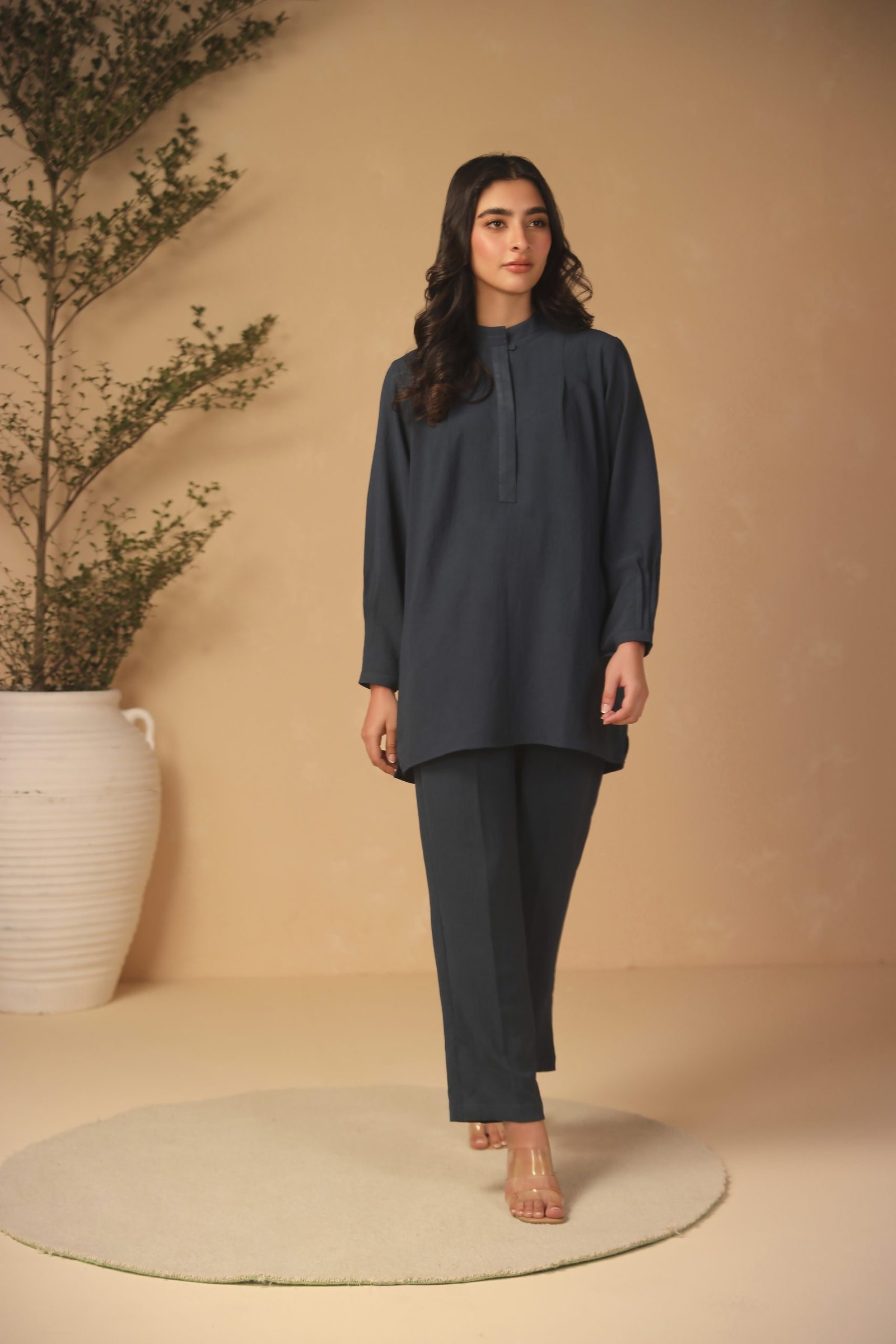 Don't let the winter blues cramp your style. Embrace the season with our trendy Co-Ord set and make a bold yet elegant statement with every step you take.