5 Ways To Get Rid Of Your Vacation Tan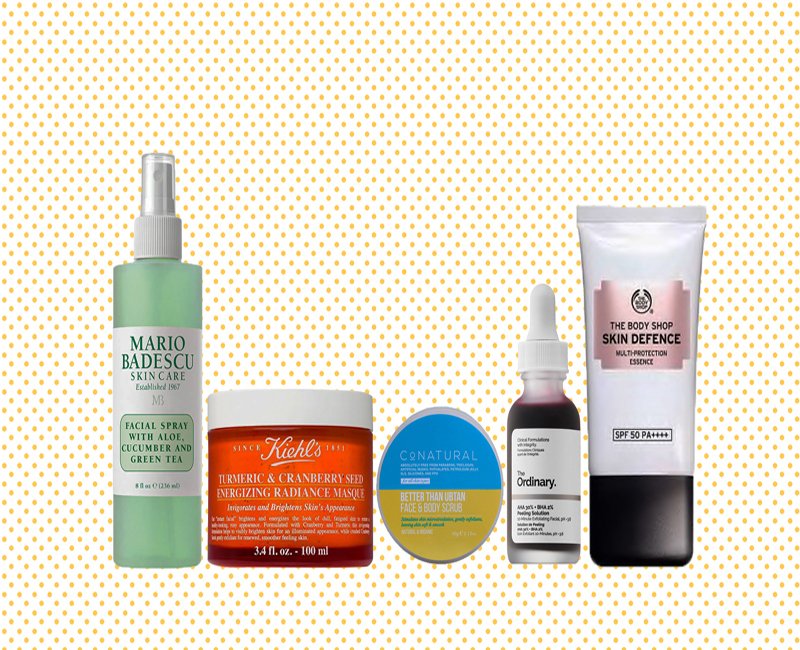 Summer is drawing to a close and everyone is headed back to the old 9 to 5 after mindlessly lounging on daybeds and beaches in little pieces of tropical heaven. Be it vacationing in Bora Bora or Karachi's French Beach, the sun can be harsh and leave you with a stubborn tan, but we got you girl! Here's 5 easy ways to go back to your natural skin tone in no time.
Exfoliation
Exfoliation is key for healthy, glowing skin, but it also works wonders for reducing a tan. Whether store bought or home made, be sure to exfoliate the areas affected twice a day for ten days to see a difference. We have found a mixture of brown sugar and honey makes for a gentle and effective natural exfoliator for most skin types. For an organic alternative, we recommend CoNatural's Better Than Ubtan Face and Body Scrub. Reminder: Go easy on your face!
Face Masks
Our grandmothers and mothers have been singing the benefits of natural ingredients such as turmeric and yoghurt since before we could walk, and for good reason. Tumeric is a natural antiseptic. Paired with yoghurt and chickpea flour ,  it helps slough away dead skin and could help in reducing your tan. Tumeric leaves the skin with a slight yellow stain though, so make sure to rinse your face thoroughly after each masking session. For those of us who don't DIY, Kiehl's Tumeric and Cranberry Seed Energizing Radiance Masque works amazingly.
Chemical Peels
If a quick fix is what you're looking for, chemical peels are the way to go. A dermatologist applies a mixture of potent chemicals that peel away the top most layer of your skin, which would in turn peel away the tan, revealing new skin instantly. If going to a clinic is not your thing and you have a little bit more time on your hand, at home peel solutions such as salacylic acid, lactic acid and other AHA BHA formulas also do the trick. The Ordinary's AHA 30% + BHA 2% Peeling Solution is a tried and tested formula that has worked wonders for us.
Green Tea
Green tea not only helps shed some pounds, it also helps shed some skin! Dip a green tea bag in a cup of hot, not boiling, water, let it cool and apply all over the tanned areas with a cotton ball. Do this twice a day for a week and watch as your skin tone slowly returns to it's natural shade. Mario Badescu's Aloe, Cucumber and Green Tea Facial Spray is another green tea infused product that could aid in the skin renewal process.
Sunscreen
Every skincare professional we have ever met has always told us never to leave the house without sunscreen, and we are here to tell you again. DO NOT LEAVE THE HOUSE WITHOUT SUNSCREEN. Sunscreen is the only thing that will prevent your tanned skin from further sun damage and will help in reversing the effects of all that vacation sunny D. The Body Shop's Skin Defence Multi Protection Essence SPF 50 packs a punch without any tackiness.
Time is the best remedy, of course, but these tips and tricks will help speed up the process and leave your skin as good as new and prepped for your next vacation.