In a recent fashion face-off, leading Pakistani actresses Ayeza Khan and Hareem Farooq brought forward their A-game, both donning stunning emerald green embellished sarees designed by the talented Nomi Ansari. While their attires radiated elegance and beauty, the two divas put their own unique spin on the outfit, showcasing their individual styles and charm.
Ayeza Khan
Ayeza Khan, known for her glamorous and sophisticated fashion choices, opted to keep her long locks sleek and straight, perfectly complementing her overall look. With her hair framing her face, Ayeza exuded a regal aura as she styled the attire! Ayeza's saree came with net-ruffled sleeves, adding a touch of femininity and softness to the ensemble. This choice highlighted her delicate features and further enhanced the elegance of her appearance. Her choice of accessories was minimal with statement earrings, allowing the saree and its intricate embroideries to shine through effortlessly. With subtly applied makeup, Ayeza exuded class and grace with every step she took.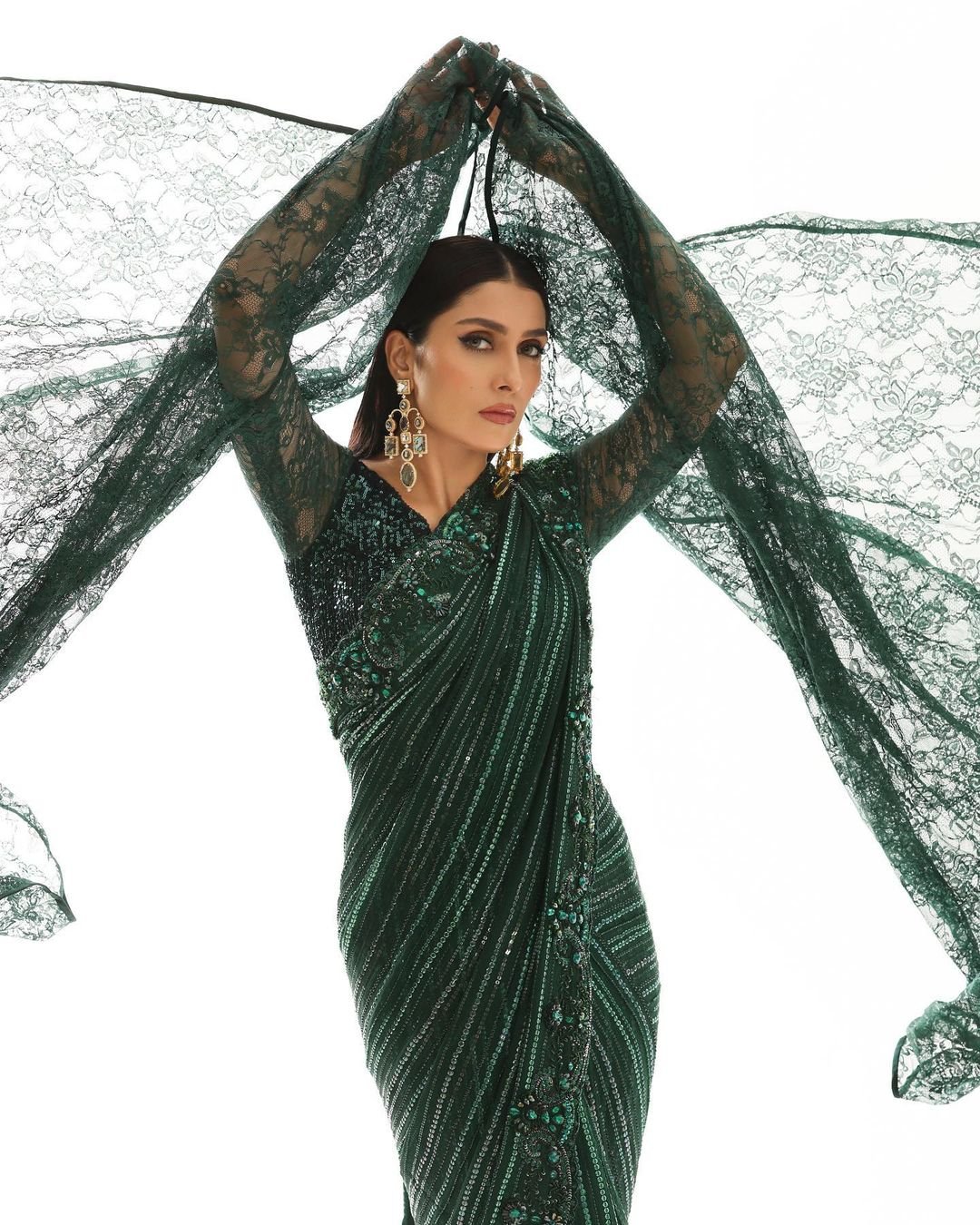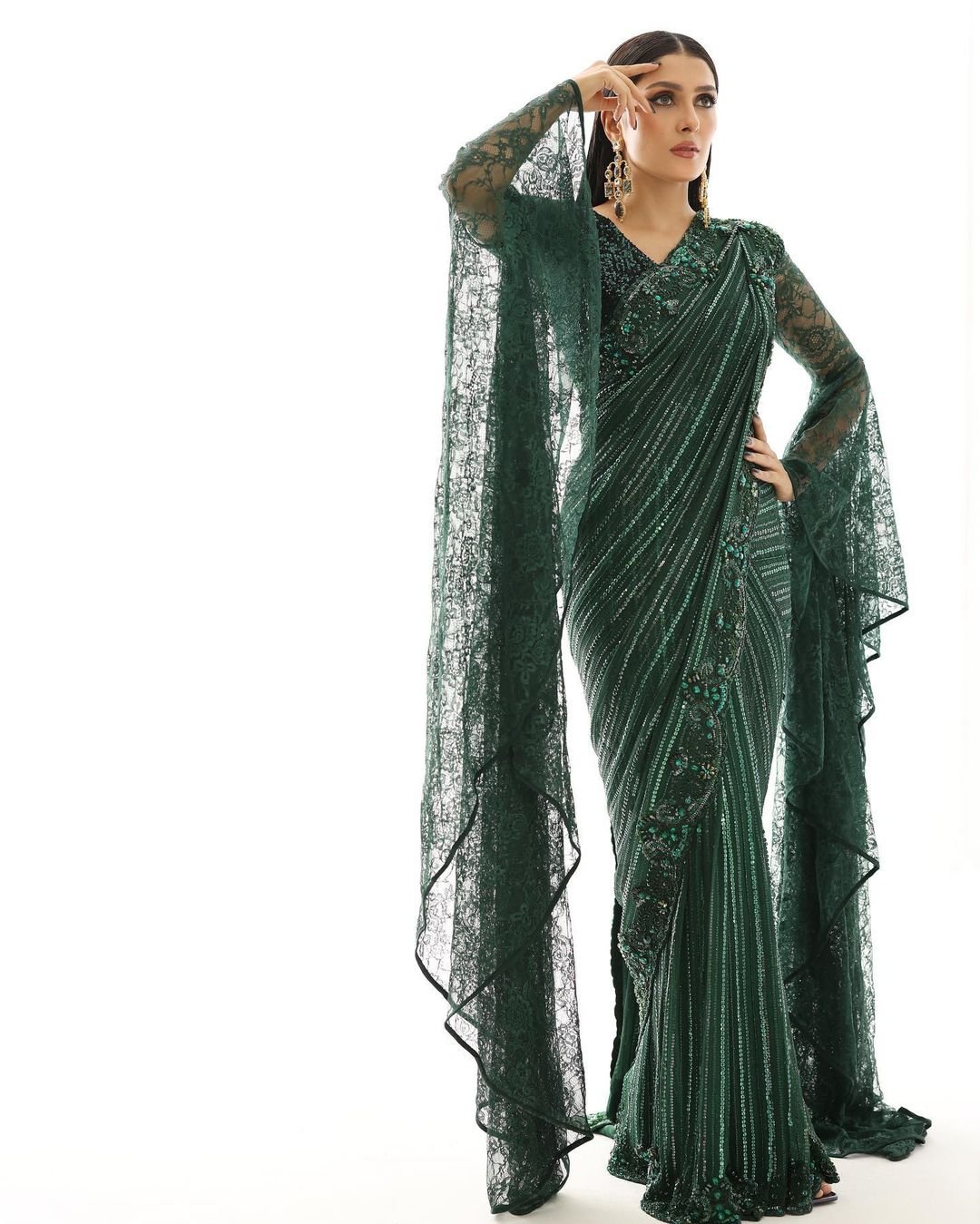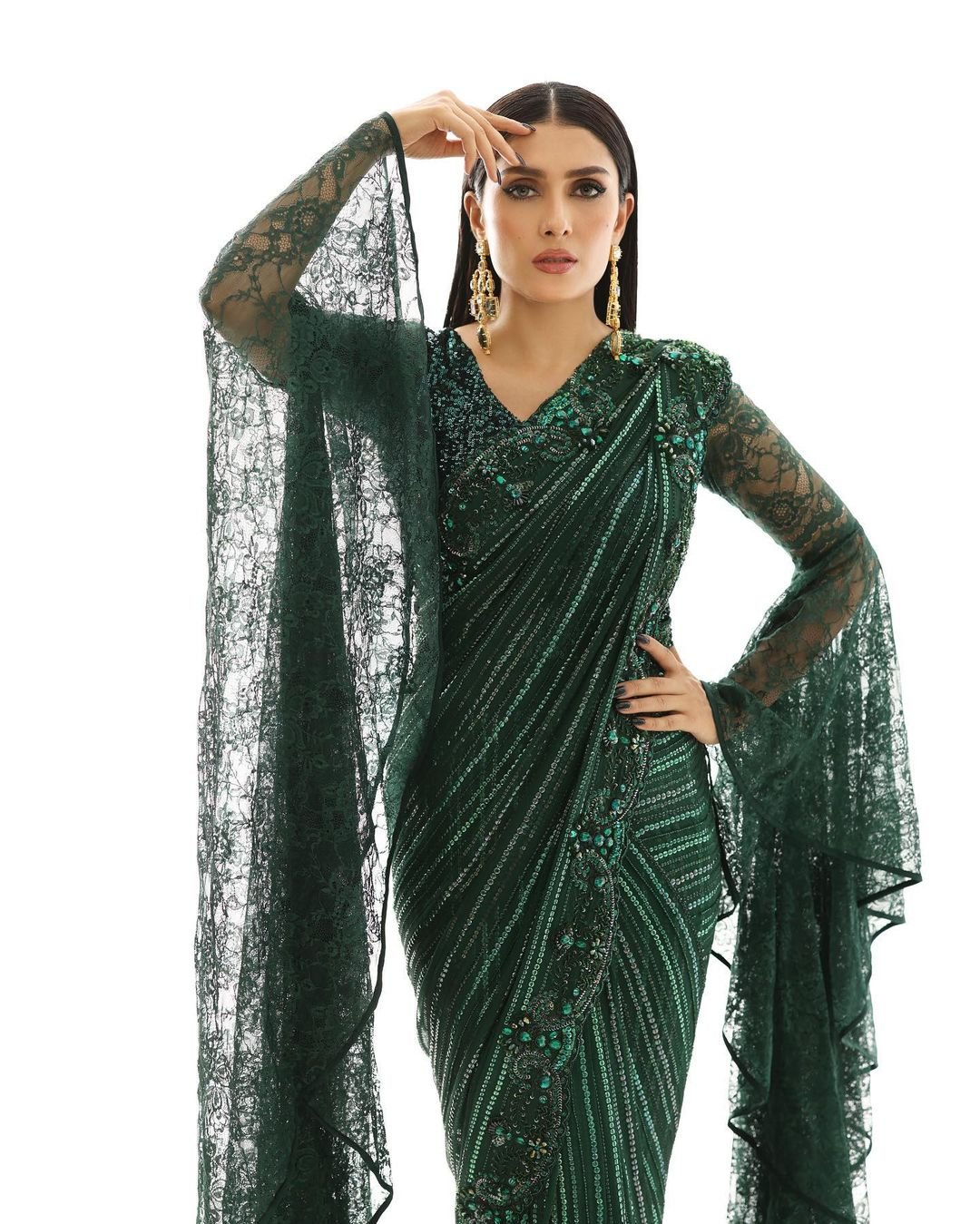 Hareem Farooq
On the other hand, Hareem Farooq, known for her bold and experimental fashion sense, brought a refreshing twist to the emerald green saree. Hareem tied her hair up, showcasing a more carefree and contemporary style. With her hair swept away from her face, Hareem's sharp features were brought to the forefront, enhancing her overall aura of confidence. The sleeveless blouse she paired with the saree added a modern touch to the traditional attire, accentuating her toned arms. Hareem chose to accessorize her look with statement earrings and a chunky bracelet, adding a touch of glamour and personality to her outfit. With a slightly bolder makeup look, Hareem exuded confidence and edginess on the red carpet.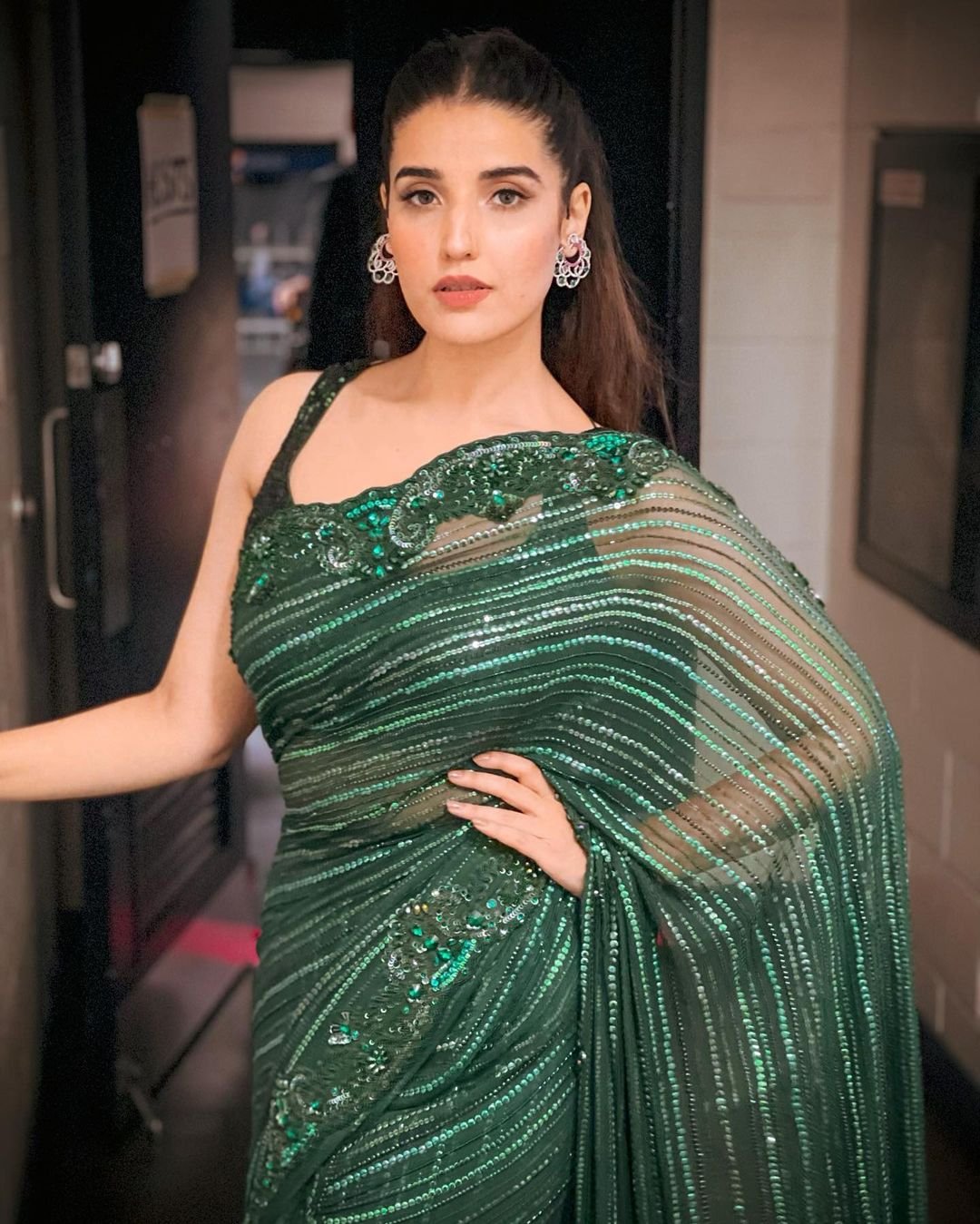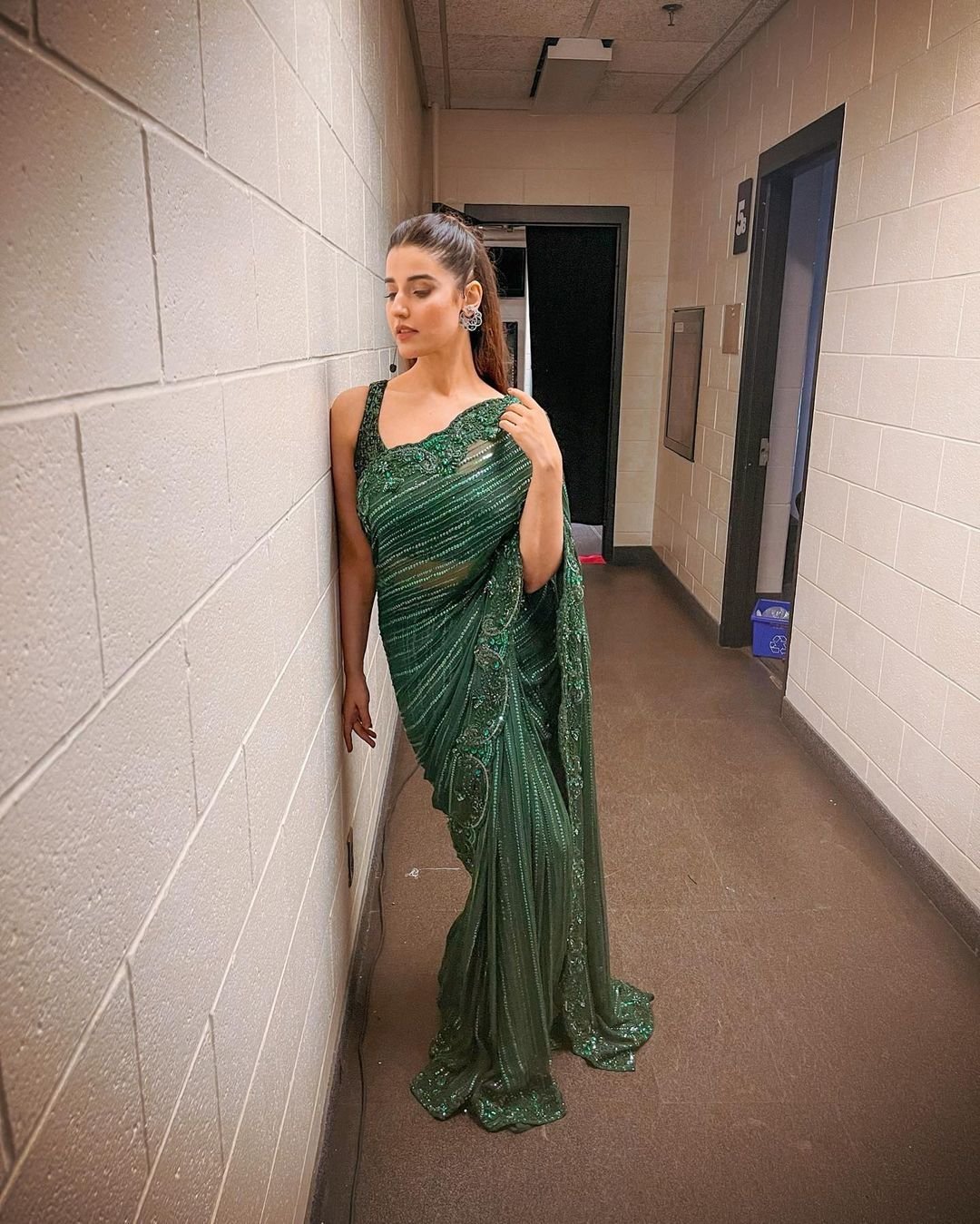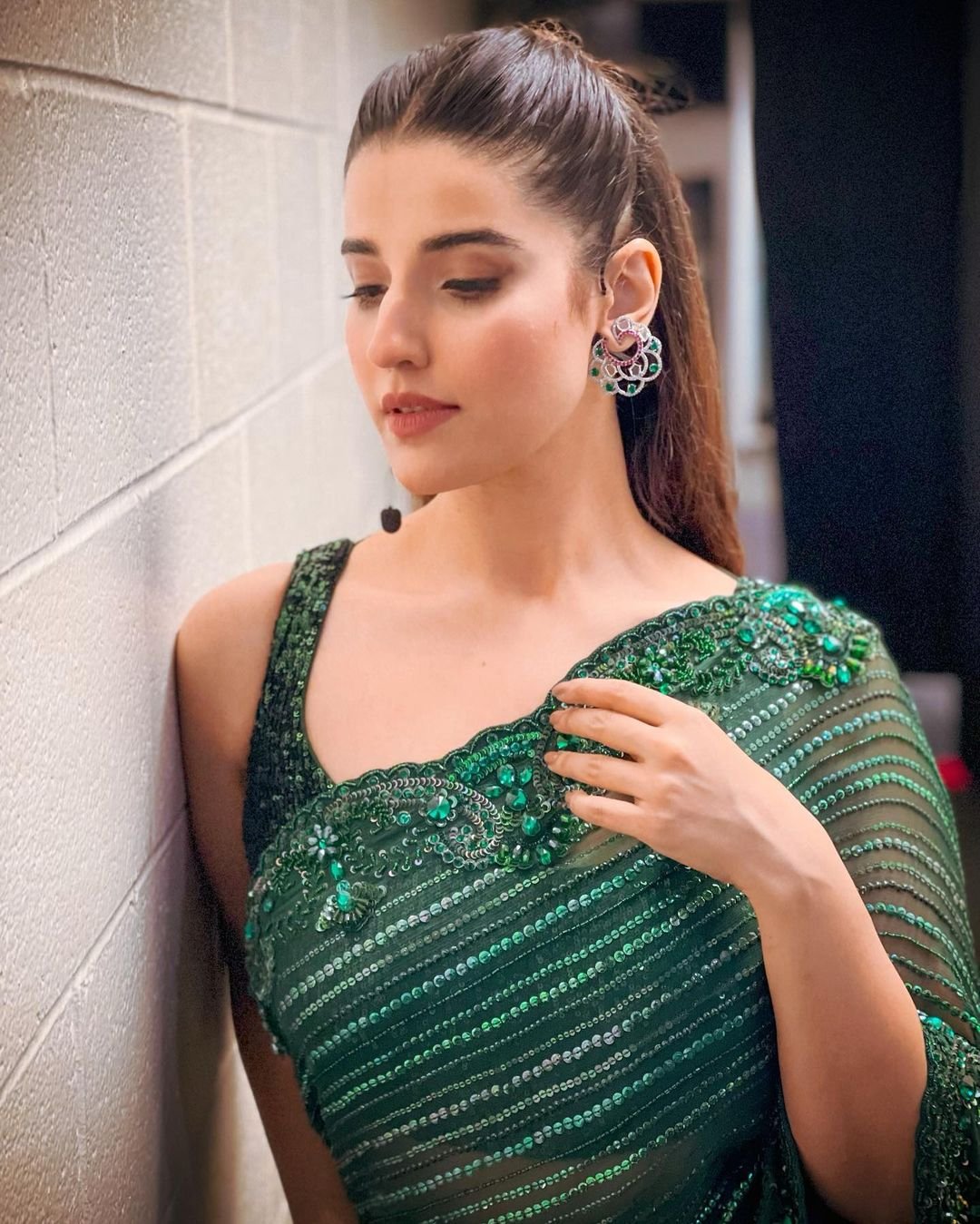 Both Ayeza Khan and Hareem Farooq showcased their unique interpretations of the emerald green embellished saree by Nomi Ansari. While Ayeza exuded a graceful and classic charm with her sleek hair and ruffled sleeves, Hareem brought her own brand of sass and individuality to the outfit with her high ponytail and sleeveless blouse. In the end, it is evident that both celebrities effortlessly carried off the attire, showcasing their undeniable beauty and style.