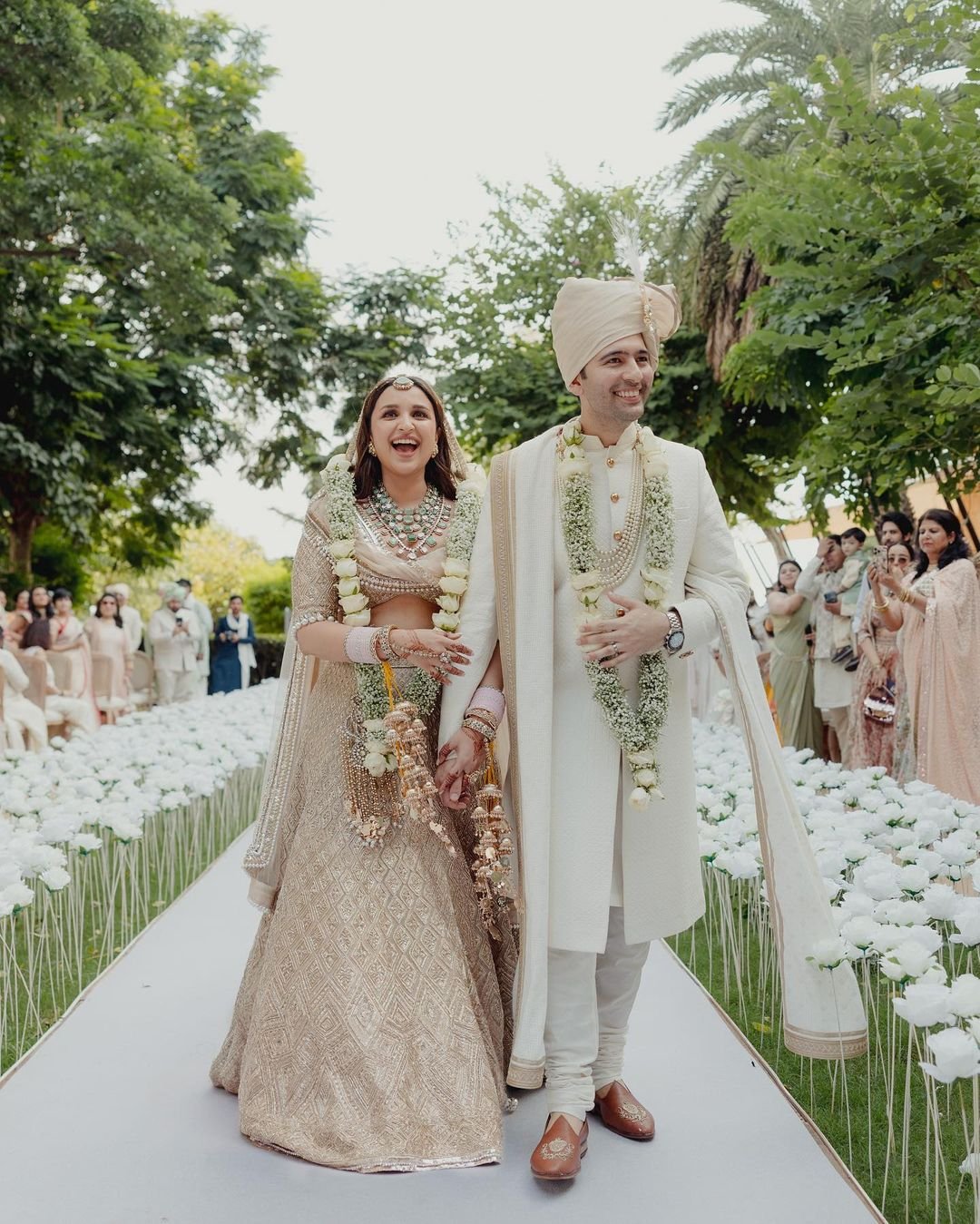 Parineeti Chopra's bridal look was a stunning and elegant affair that exuded understated sophistication. She opted for a bridal outfit designed by the renowned fashion maestro Manish Malhotra, known for his timeless creations. Parineeti's choice was a subtle-toned lehenga which is the color chosen by most of the Bollywood celebrities.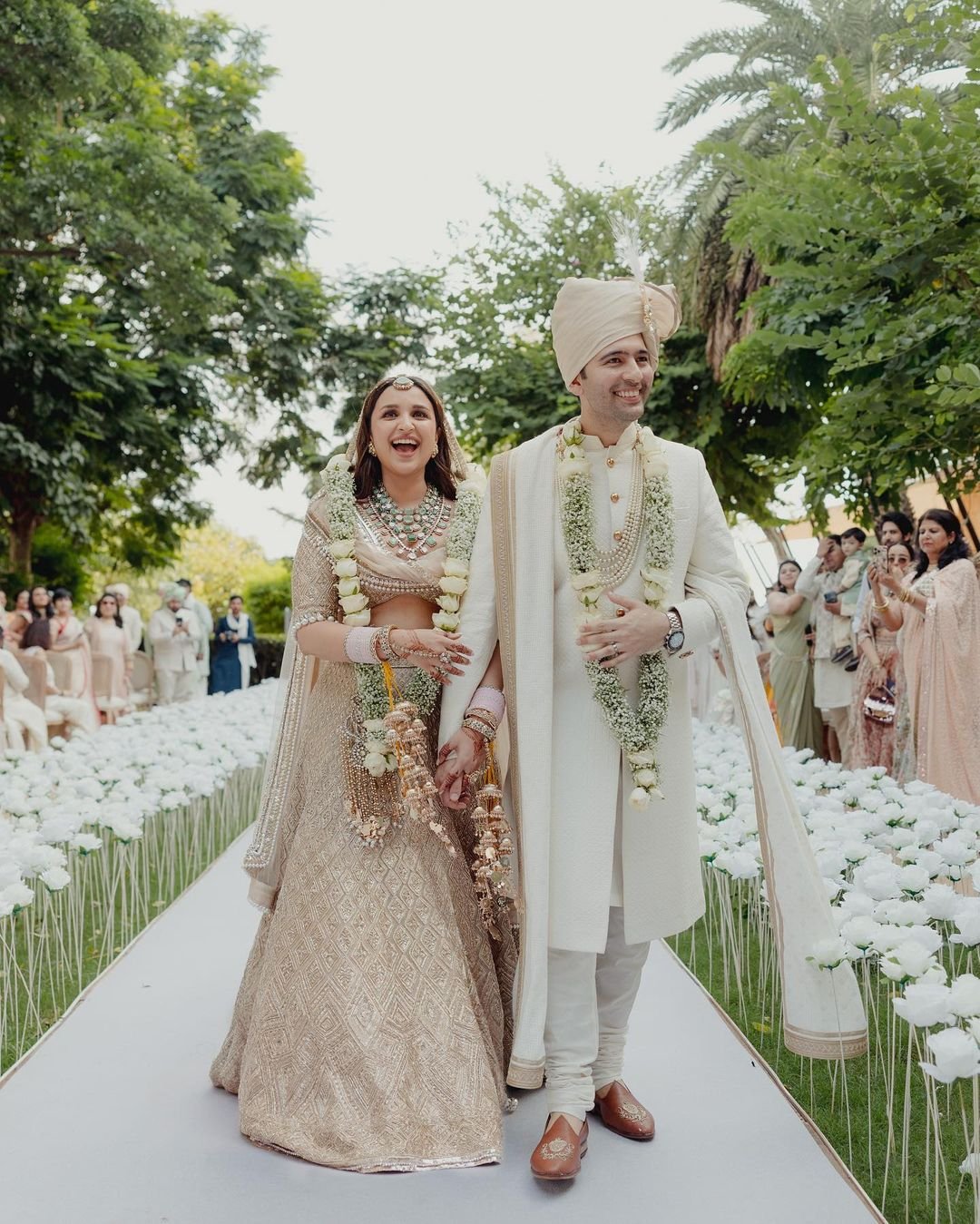 The focal point of her ensemble was the ivory colored lehenga, which featured intricate embroidery and delicate detailing, a signature of Manish Malhotra's designs. The lehenga's neutral accents added a refreshing and graceful touch, making the ensemble truly stand out.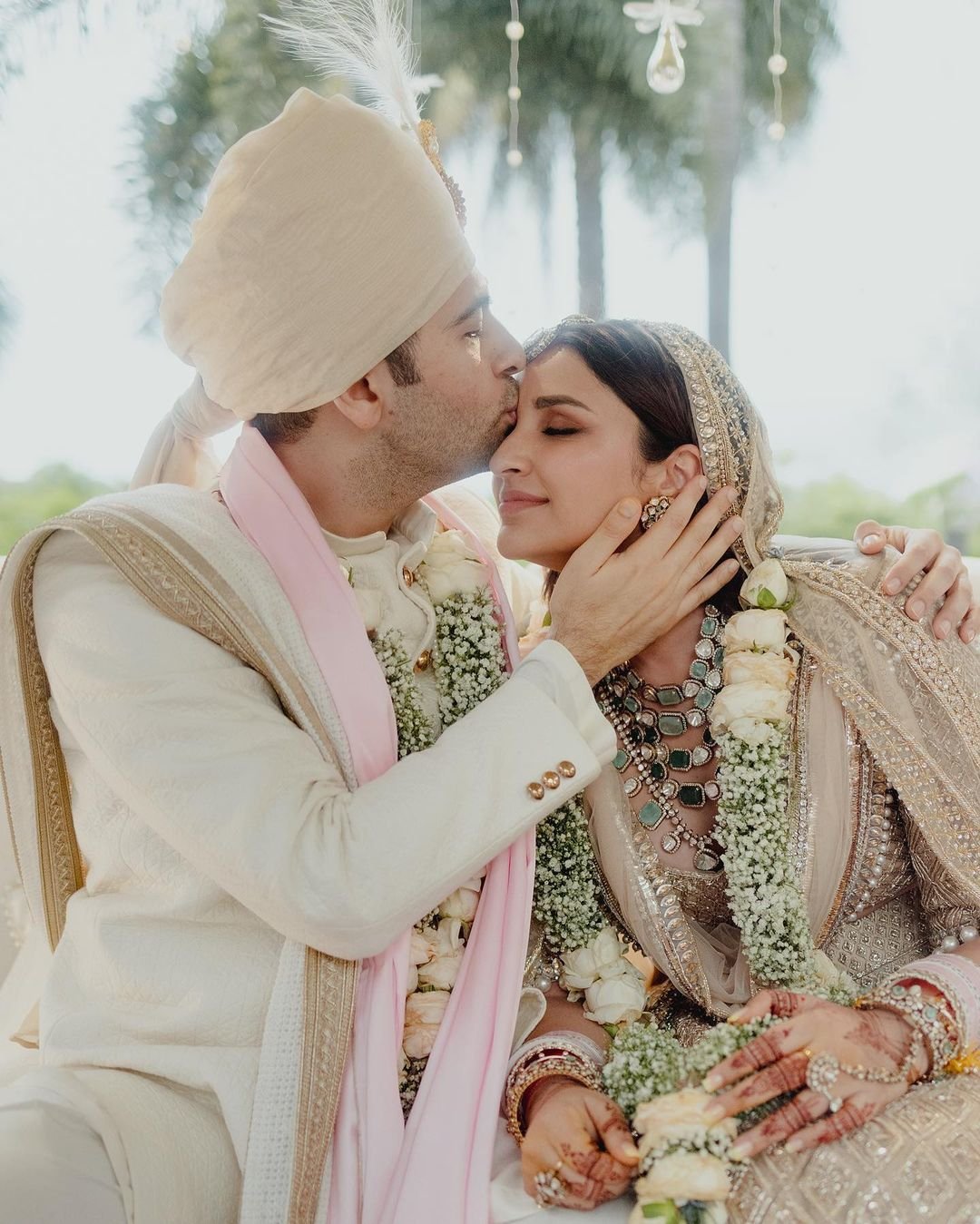 In keeping with the theme of minimalism, Parineeti complemented her bridal attire with carefully selected jewelry that beautifully accentuated her look without overpowering it. The emerald green and aqua-colored jewelry choices were a thoughtful touch, echoing the colors in her outfit. This choice allowed her to maintain a sense of balance and harmony, ensuring that the focus remained on her overall bridal radiance.
Parineeti's bridal look showcased her confidence and style, proving that sometimes, less is indeed more when it comes to bridal attire. It was a perfect blend of tradition and contemporary fashion, capturing the essence of a modern bride who values elegance and grace above all else. Her choice of Manish Malhotra's creation further solidified her status as a trendsetter in the world of Indian bridal fashion.