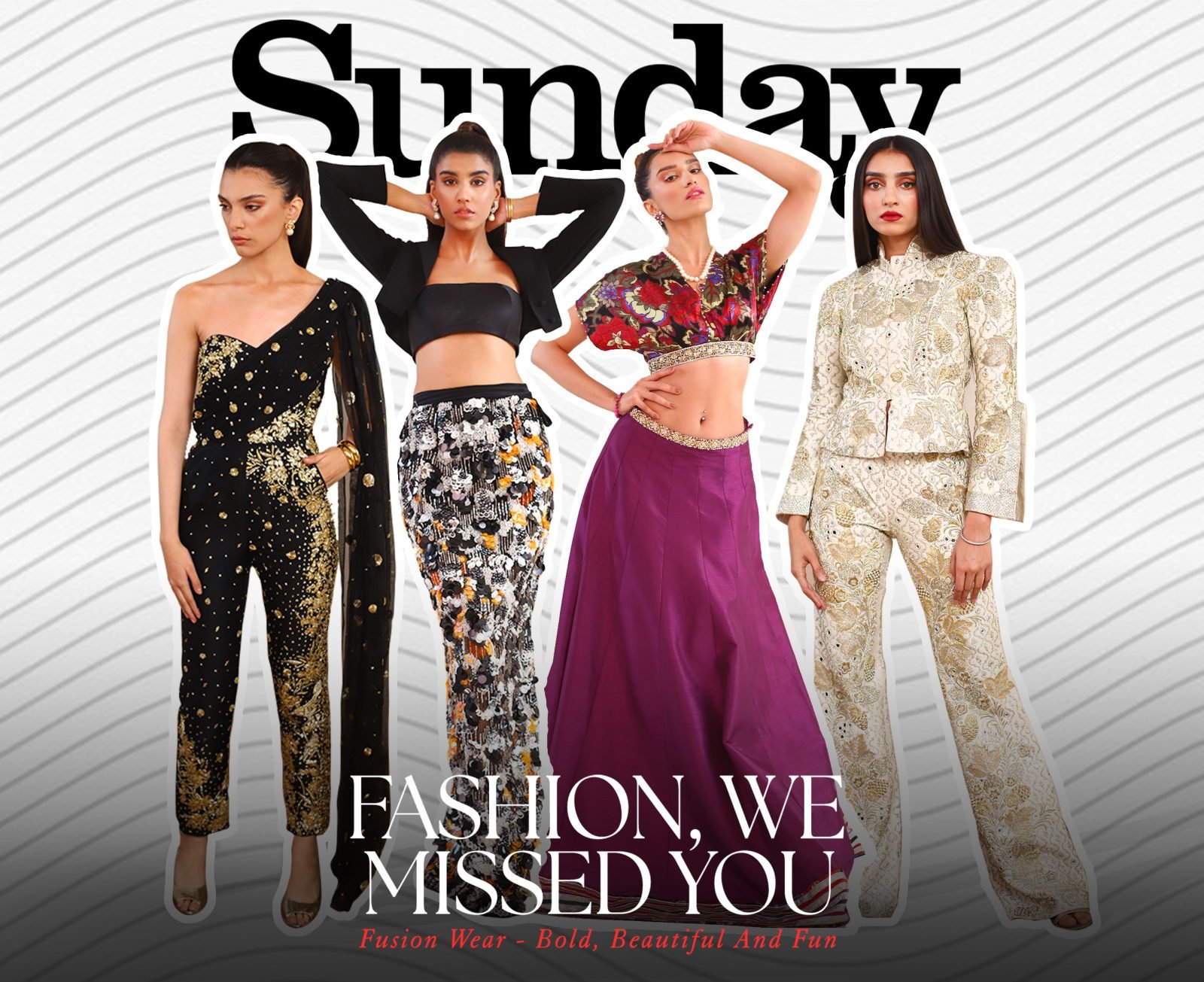 We love our ethnic silhouettes at Sunday Times, but sometimes it's fun to switch up everyday looks. Thankfully, we've seen a massive surge in experimental clothing, from vibrant prints to bold colors and elegant cuts – fashion fusion is here to stay. 
Especially, as new talent enters the fashion industry, they're coming up with innovative pieces we've never seen before, and we're here for it!
Let's take you through some of our top picks for fusion wear that you need to get your hands on. 
Beech Tree
They've been churning out bangers when it comes to everyday wear from the beginning of time. Now, as fashion shifts to loose, plain, and clean silhouettes, we saw them coming out with their Rozana line, which includes the ever-famous matching separates. These cotton-blend sets are the perfect no-brainer outfit, which will keep you cool and breezy in the sweltering heat. 
Rastah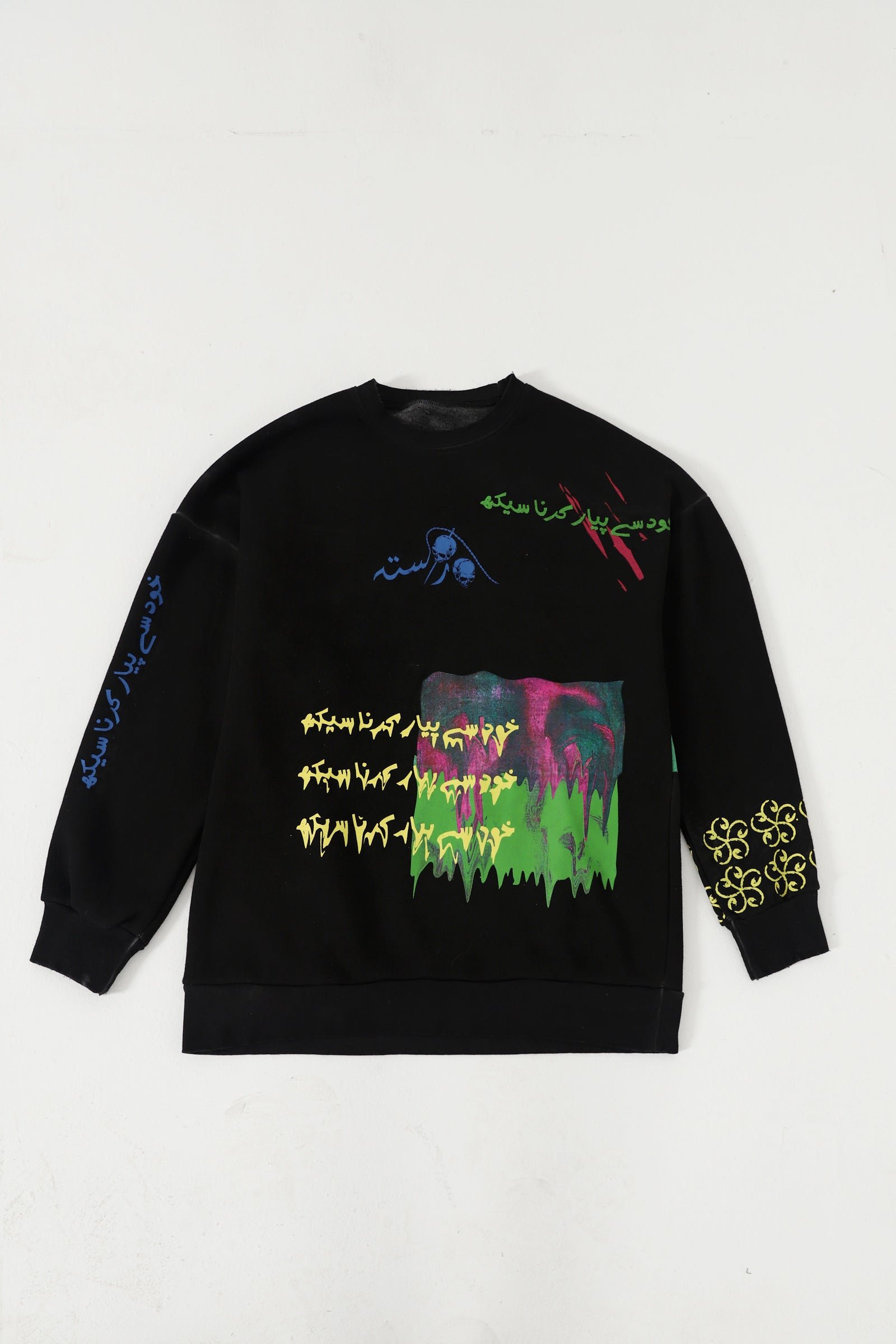 A brand that's reached global acclaim, Rastah, continues to shine brightly as it creates its name in luxury streetwear, which perfectly combines local artisans with international trends. Their collections feature funky colors, sustainably sourced cloth, local embroidery and printing techniques, as well as psychedelic prints designed by young talent.  
Sania Maskatiya
Sania Maskatiya has made a name for herself regarding formal and bridal wear, and she never misses. Even as she delves into rediscovering age-old wedding clothes by introducing long jackets, flared pants, and short cholis, everything falls into place perfectly. Her clothes look oh-so graceful, yet they'll make you stand out from the rest. 
Amna Chaudhary 
View this post on Instagram
Fashion fusion doesn't always mean short tops and western silhouettes; Amna Chaudhary shows us how to wear desi but out of the box. We're a huge fan of her crisp and clean lines, breezy material, and effortless seams, which all blend to look like one flattering piece of cloth. Plus, her neutral color palette is just the cherry on top for this season. 
Hussain Rehar
Hussain Rehar is making waves in the Pakistani fashion scene, as he's shaken up the industry with his exquisite silhouettes, jewel tones, intricate work, and minimalistic approach. His clothes are off the beaten path, with long flowy cuts that flatter your body perfectly and make you feel like your best self. 
Umaima Mustafa
View this post on Instagram
Umaima's color palette and Instagram feed are very aesthetically pleasing; we could spend all day scrolling up and down her pictures. If you're not sold, take a look for yourself to see the earthy tones, feminine embellishments, and flowy cuts that stole our hearts. We think her clothes pair perfectly with our South Asian skin tones without washing us out. 
Sapphire West

2021 was the year for local brands to start their western wear lines, and Sapphire was one of the first names to pop up in this genre. Whether it's matching suit and pant sets, blazers, dresses, or silk jumpsuits, they've been on top of their game in providing us with good local options for formal occasions. 
Nadia Khan
View this post on Instagram
Nadia Khan is dominating the market with her reinvention of classics. Be it flowy pants with a sari draped over them, a sleek belt to accentuate the waist under heavy embroidery, or her exquisite attention to sleeve and neckline details, she's giving the world couture designer wear like never before.