The year has almost ended and with that many shows and series are coming on Netflix this month marking the end of the year. But this doesn't just end here as a few of our favorites have already announced their release dates for 2023 and we just can't contain our excitement.
What is better than watching your favorite Netflix show on a cozy evening? Here's a list of 5 shows coming on Netflix this Christmas and New Year that are totally worth the wait.
Emily In Paris
The first and foremost on our watch list is Emily in Paris. Without any doubt, this series is one of the most popular romantic teen series on Netflix. And it is coming back with a bang with its season 3 just in time for Christmas. When we last left our It Girl Emily, she had to choose between staying in Paris or leaving to deal with her complicated love life. We are eagerly waiting to see what she decides to do. Netflix has announced that season 3 will be out on 21st December 2022.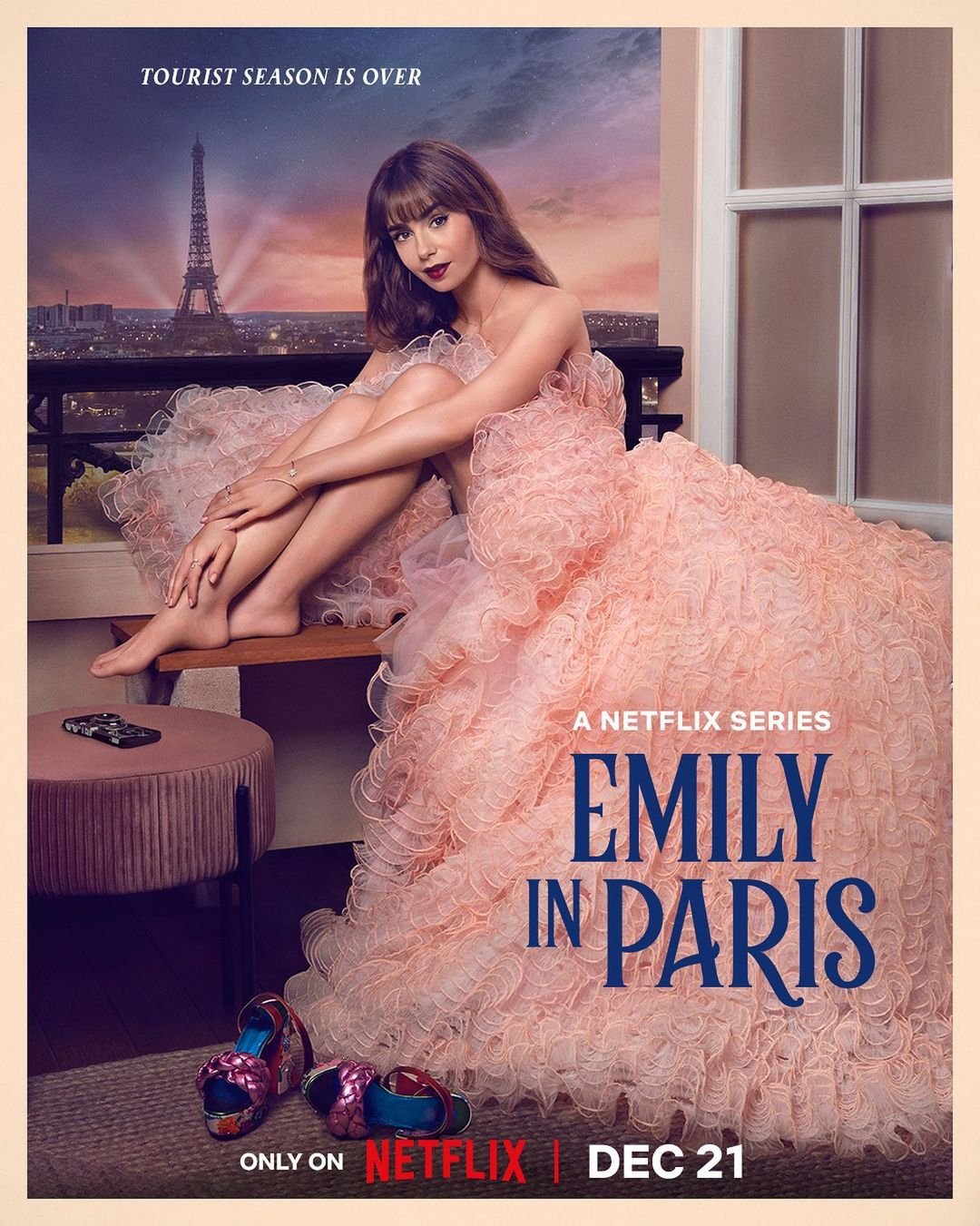 The Recruit
'To All The Boys I've Loved Before' star is returning on our screens this month. Noah Centineo is returning with a new original series 'The Recruit' which revolves around the story of the CIA lawyer Owen Hendricks who gets caught up in peril when a former asset attempts to expose the organization. The series has eight episodes and it seems to be a true nail-biter. The series is coming on Netflix on December 16.
Harry & Meghan
The Crown season 5 is not the only royal series released this year. A docu-series revolving around the lives of the royal couple, Harry & Meghan is going to be the talk of the town soon. Following the royal controversies and the bombshell interview of the royal couple with Oprah, the upcoming series is sure to create some more controversies. Get your popcorn ready as Netflix has announced that the most-awaited series is releasing on 8th December.
YOU
Joe Goldberg is coming back this February 2023 with Part 1 of season 4 and in March 2023 with Part 2. The quirky serial killer series we all have been waiting for is all set to release next year. The poster shows Joe under the persona of Professor Jonathan Moore in his office preparing for his day of teaching ahead. YOU is sure to keep you glued to your screens and is surely going to be a hell of a ride as Joe is turning the new leaf after killing his wife Love in the previous season.
View this post on Instagram
Queen Charlotte: A Bridgerton Story
The talk of the Ton is that a prequel for Bridgerton is releasing soon. We all love the Bridgerton siblings' quest for love in the series, however, soon Netflix is releasing the prequel of Bridgerton for us to understand the characters in terms of how they got to be who they are and how they got to be here. The series will centre around the lives of Queen Charlotte, Violet Bridgerton, and Lady Danbury. We will come to know how Queen Charlotte married King George and rose to prominence and power.