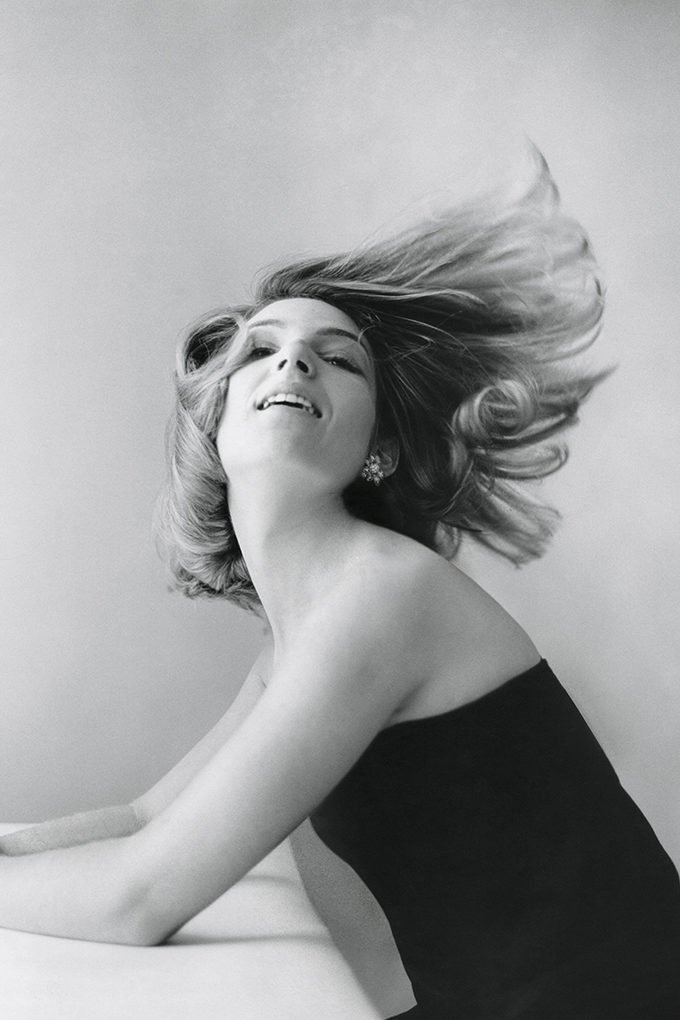 Managing your hair is no easy feat, and it's only made worse with the sweltering heat or harsh dry winter. Juggling between the extreme seasons in Pakistan, it's hard to maintain a consistent hair care routine that works every time.
While there's no fool-proof hair care routine for everyone to follow, we can offer some beneficial insight from personal experience and research. Carry on reading for some easy hair care tips that might salvage your hair fall or reduce dryness!
Identify your Texture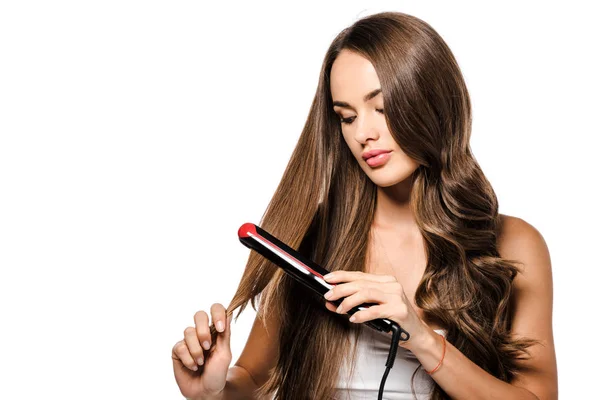 We're often confused about our natural hair texture – is it wavy, curly, or are we doing things wrong? The answer is you're probably not; your hair changes texture every few years, so it's normal to feel stuck between a few types.
Usually, there are straight, wavy, or curly hair textures, with each requiring a particular protocol of love and care.
Note down your hair type as well. Does it tend to be greasy shortly after a wash, or do you find yourself scratching at your dry scalp? It's essential to know the problem areas and how they need to be tackled.
List Your Ultimate Hair Goals
Everyone expects certain things from their new and improved hair care routine. Whether you're someone who loves to blow dry and style their hair each day, or you simply like rocking the all-natural look, it's crucial to establish a routine around your lifestyle choices.
Also, target a few goals, such as steering clear of silicones and parabens or including more hot oil massages. If you spend time planning out these things, it'll help you easily curate a hair care routine.
Let's Get to the Good Stuff
Once all your research and planning are established, it's time to delve into a few essential hair care tips at home. You always want to start with a good cleansing shampoo. Whether your hair is dry or oily, it's vital to rid your scalp of product buildup and sweat residue.
Although we advise all our dry hair people to stick to using the cleansing shampoo once a week or less, depending on your hair texture.
Here are a few excellent cleansing shampoos that get the job done without stripping your hair of natural oils:
Label.M Deep Cleansing Shampoo
Paul Mitchell Clarifying Shampoo
Next, you want to nourish your roots with a moisturizing shampoo. This can be a great addition to your regular hair care routine, and you can incorporate this shampoo for consistent use – although we don't recommend washing your hair every day!
L'oreal Paris 6 Oil Nourishing Shampoo
Sexy Hair Moisturizing Shampoo 
Moving on, if you have a few targeted hair care concerns, here are a few specialized shampoos for you to choose from.
For our curly-headed folks:  Coco Curls Curl Shampoo
Maui Moisture Curl Quench Shampoo 
For people facing dandruff and an itchy scalp: Saeed Ghani Tea Tree and Aloe Vera Shampoo 
For people looking to grow their hair: CoNatural Hair Growth Shampoo 
Conditioning Your Mane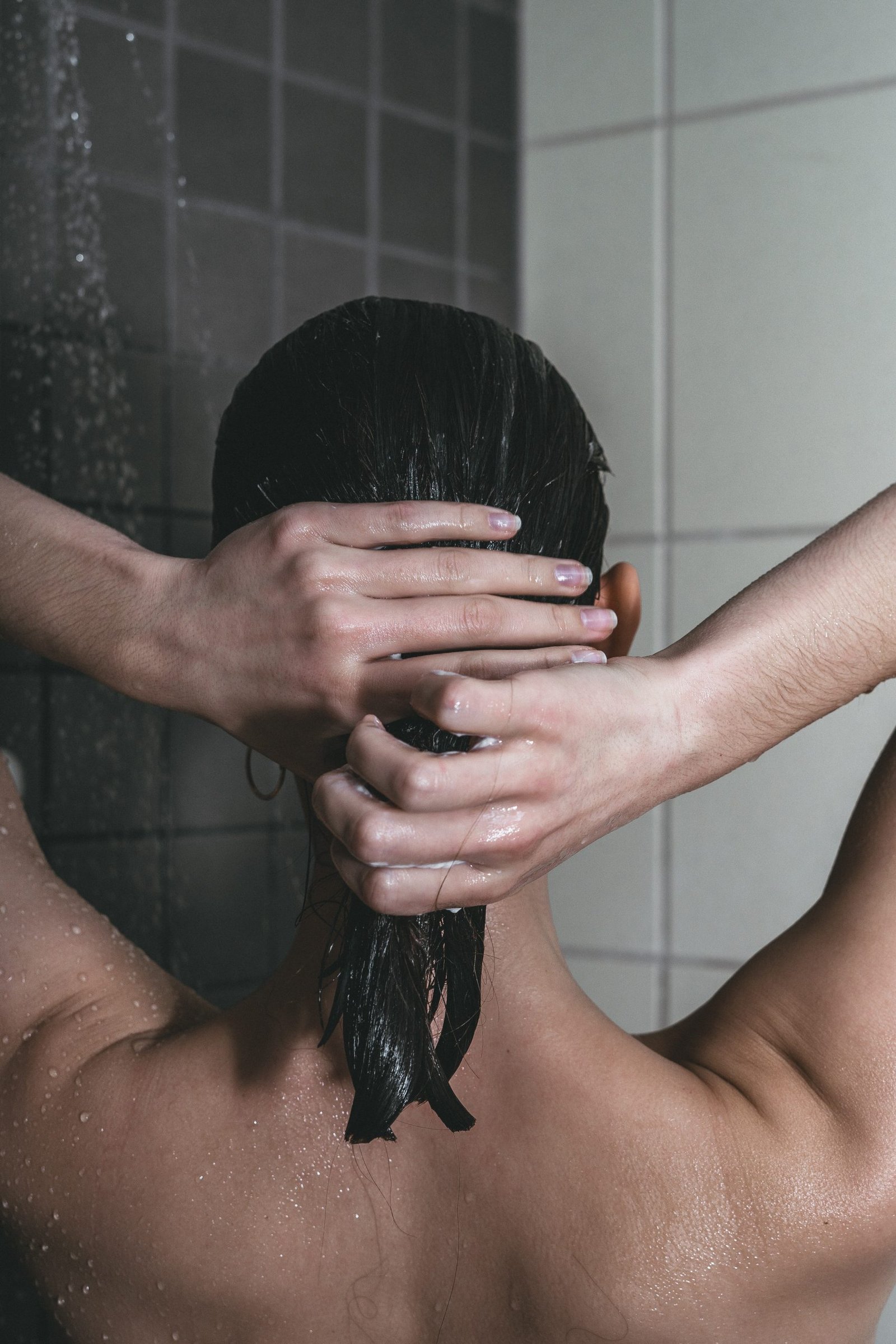 Conditioner is equally vital as shampoo, and you want to target your ends with this product, avoiding contact with your roots. This product is essentially meant to nourish your dry and rough ends, and adding it too close to the top can give you a greasy scalp.
While we suggest that you opt for a matching conditioner with your chosen shampoo for maximum benefits, here are a few suggestions that come to mind.
Whether you're looking for a deep nourishing conditioner, leave-in product, or rich conditioning mask, we've got you covered with an array of products.
Conditioners: Aussie 3 Minute Miracle
Hair X Advanced Care Ultimate Repair Conditioner
Label.M Honey & Oat Conditioner
Hair Mask: Maui Heal & Hydrate Shea Butter Mask 
Leave-In Conditioner: Palmer's Cocoa Butter and Biotin Leave-in Conditioner
Coco Curls Leave-in Conditioner
Add-Ons to Keep the Shine On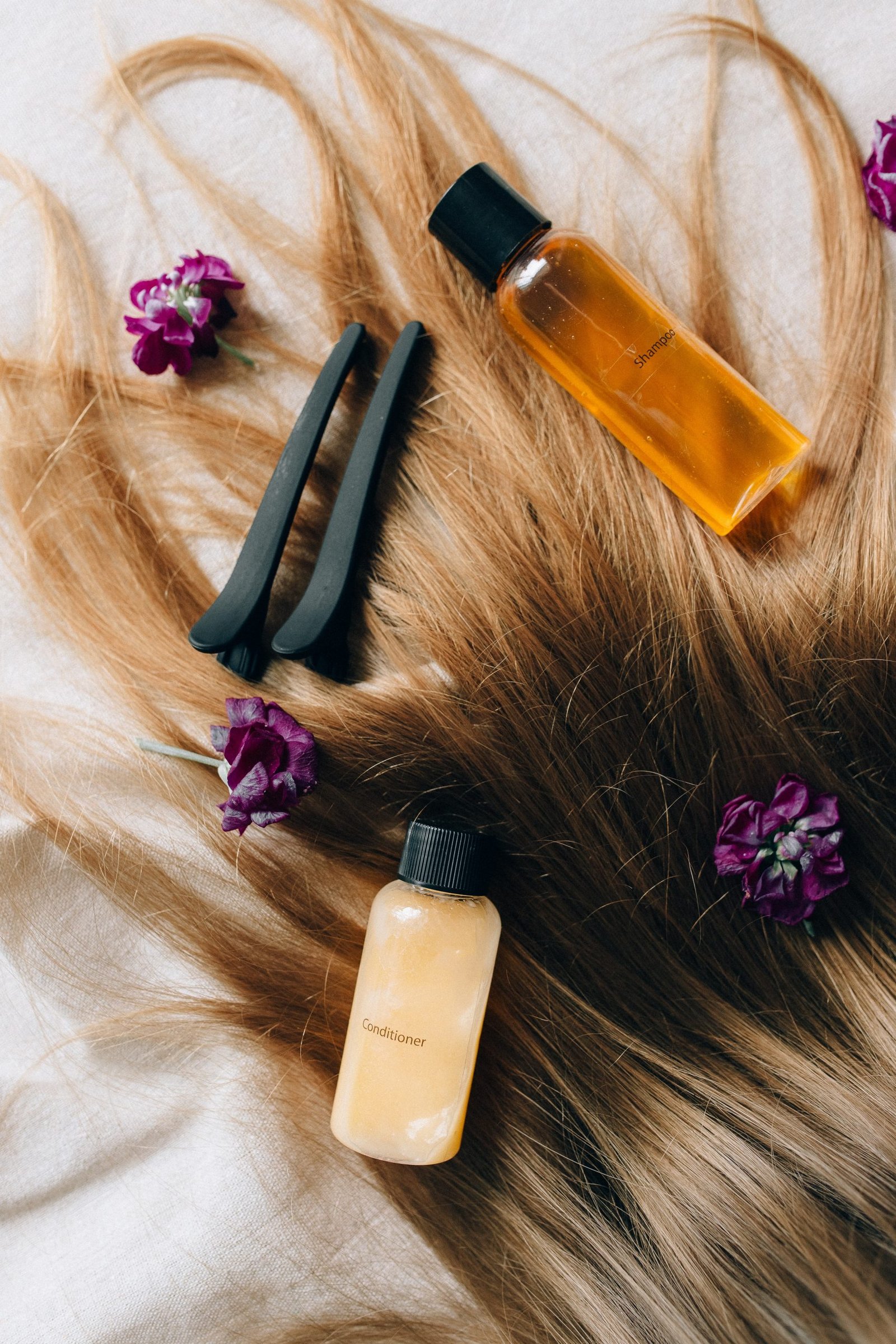 While shampoo and conditioner are all fun and games, there are a few products you can add to your hair care routine to elevate the feel and texture of your hair.
Go the extra mile with hair oil or styling cream to prevent your hair from damage and safeguard the smoothie of yummy products you're applying.
For your favorite mom's signature champi:
Heat the oil to maximize the benefits and relaxation, and watch the magic unfold.
Skin Deep Black Seasame Hair Oil (for Hair Fall)
Hair Matters Strengthening Oil 
Here's a breakdown of a few unique products you can incorporate into your rotation post-shower. If you have fine hair or a greasy scalp, we recommend skipping out on applying too many thick products after cleaning your hair.
For all the curly/wavy haired people:
Add the curl products into damp hair, and scrunch your waves/curls to oblivion. You can use a hairdryer with a diffuser to define and shape the curls; otherwise, just let your locks air dry.
Toni & Guy Sea Salt Texturizing Hair Spray
OGX Locking + Coconut Curls Decadent Creamy Hair Mousse
For the straight/thick-haired folks:
Once your hair is ready to go, there are a few products that you can use before or after heat styling your hair.
Pre-Heat Styling:
Toni & Guy Heat Protection Mist
The Body Shop Moringa Shine and Protection Mist
Post-Heat Styling:
Paul Mitchell Firm Style Freeze Super Spray
Lock your hair in place for those sleek and elegant hairstyles:
Gatsby Supreme Grease Styling Pomade
If you're procrastinating on hair wash day, opt for these:
Soap & Glory Rushower Dry Shampoo 
Garnier Pure Clean Dry Shampoo 
Additional Tips to Seal the Deal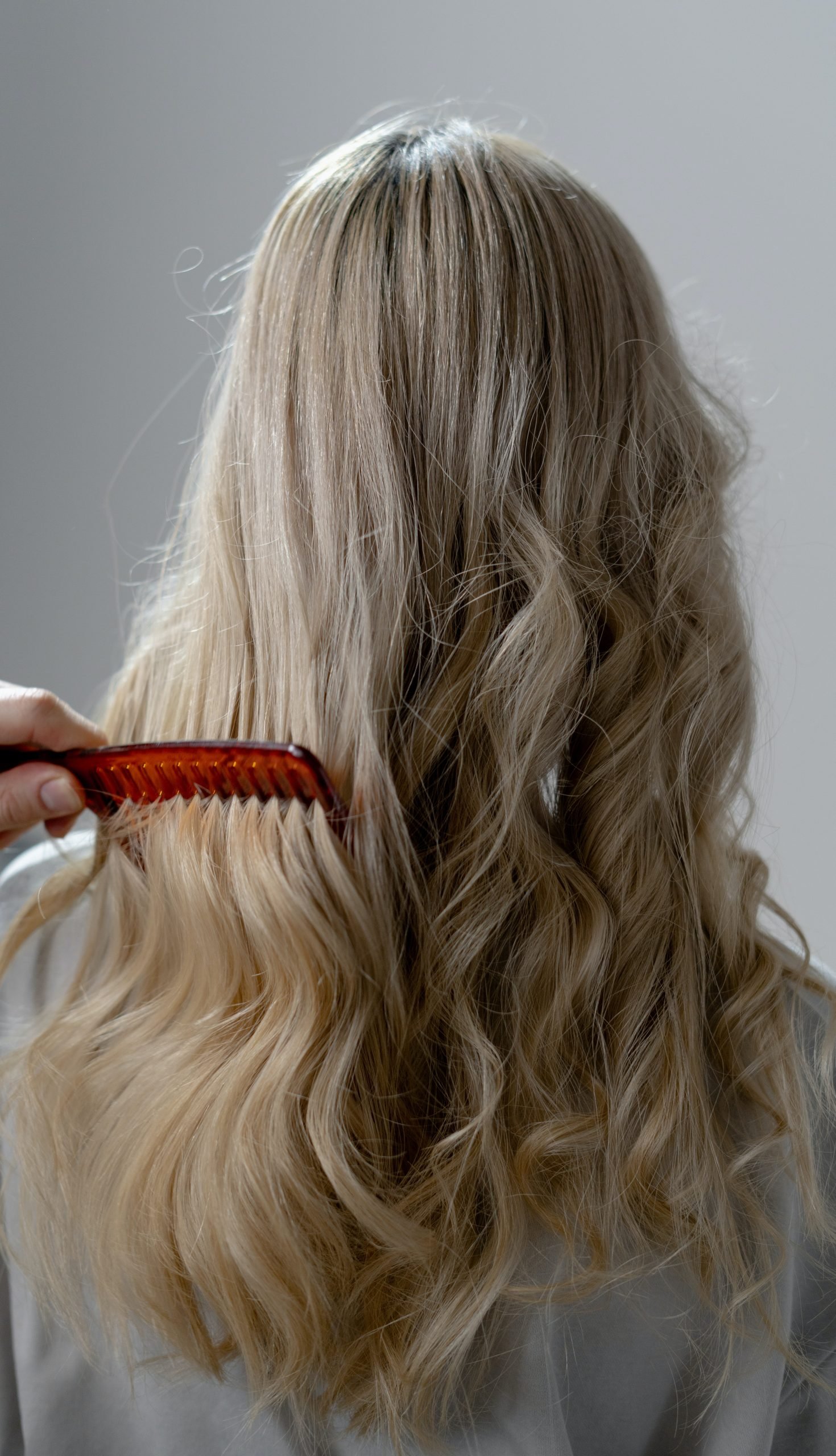 Aside from the products you apply, there are a few extra hair care tips that you can follow to enhance the shine of your hair and keep it at its healthiest.
Get regular trims – whether you're growing your hair out, or want to keep it short, it's integral to get a trim every few months.
Use a wide-tooth comb – many of us are used to tugging at our hair with rigid brushes, but it's best to use a natural wooden comb to stimulate your scalp and go easy on your hair.
Seasonal switch – make sure to adjust the products you use depending on the season; for example, go heavier with the oiling sessions in the winter, or use a detoxifying shampoo in the summertime.
Sleep in a braid – keep your hair out of your face and avoid any significant tangling by tying it in a loose braid before heading to sleep.
Stimulate your scalp – use a

massager

during your shower to incorporate the product into your scalp and get your blood pumping.
Detangle your hair – you must keep the knots out of your hair to prevent breakage and hair fall. Preferably comb your hair out before a shower or when your hair is damp.
Dry your hair gently – don't aggressively towel dry your hair, instead, opt for a soft cotton t-shirt or washcloth to wrap your hair in.
While establishing a suitable hair care routine can be challenging and grueling, we hope our tips and tricks resonate with your needs. Try out some of these products that might help you in the journey towards thicker, healthier hair.