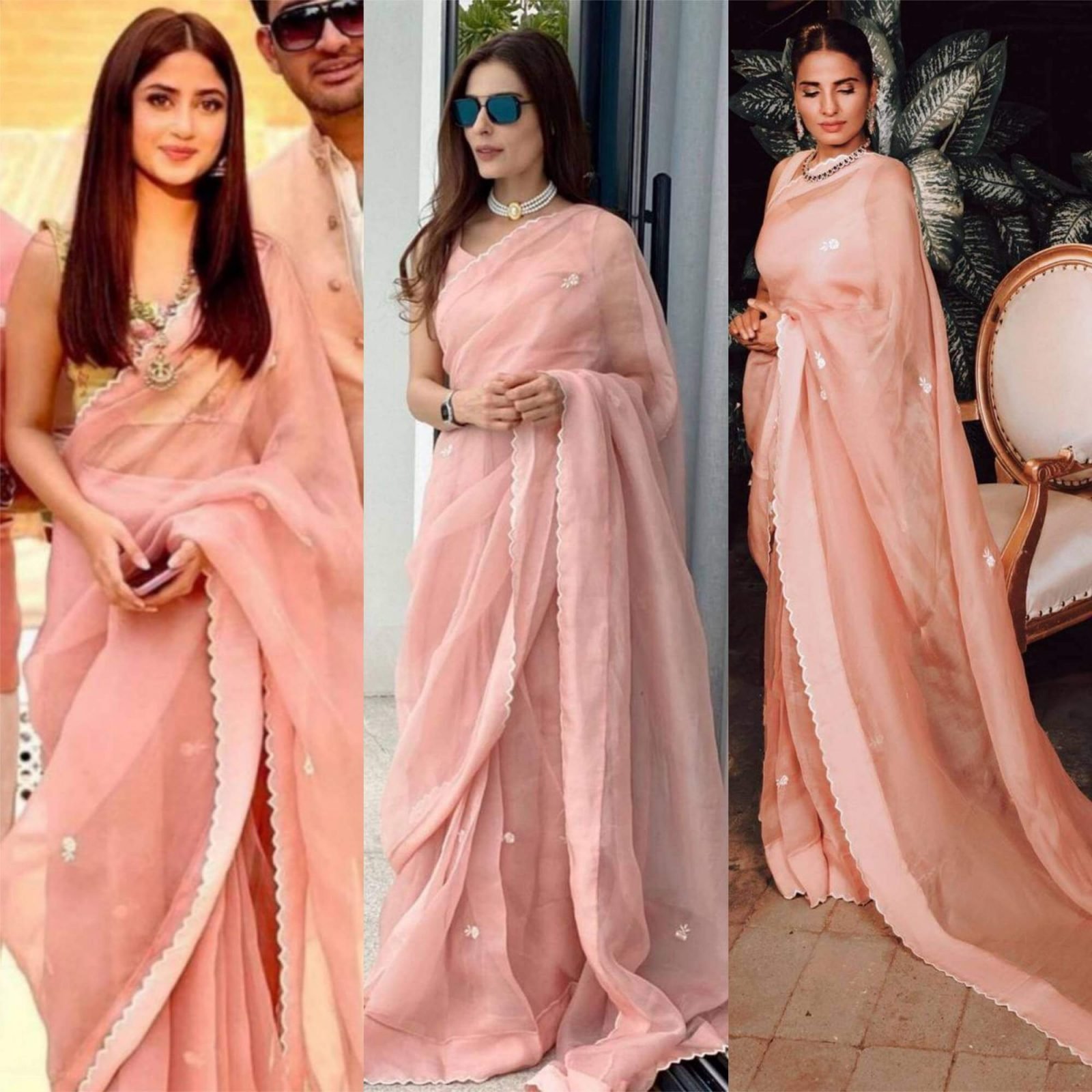 One outfit but numerous ways to style it! Sunday picks its favorite Pakistani celebrities styling a single outfit to perfection in their own unique ways adding a distinctive taste to it. Come, let's have a breakdown of their looks to peak into the recent fashion trends.
Its a Saree Affair
Ansab Jahangir's pink saree became an absolute love affair for Pakistani celebrities as we saw the glamorous attire making rounds on social media. It was worn by the beautiful Sadia Ghaffar, the ravishing Aneela Murtaza, and the ever-gorgeous Sajal Aly recently at her sister's nikkah.
Sadia Ghaffar
Sadia Ghaffar wore the pink saree at Sajal Aly's wedding in Dubai in 2020. She looked drop-dead gorgeous in the minimalist pink organza saree paired with elegant jewels by Esfir Jewels. She looked like a dream draping eight yards of elegance!
View this post on Instagram

Sajal Aly
Sajal Aly wore the same saree recently at her sister's nikkah. Sajal looked magnificent draping the same pink organza saree with a printed blouse to add a unique touch. She kept it minimal and wore a mala which added the festive element. From head to toe, she looked absolutely ravishing at a day event.
View this post on Instagram
Aneela Murtaza
Aneela Murtaza styled the same pink saree with a more festive touch by making a beautiful flower bun and statement jewelry that enhances her look. The minimal saree with prominent jewelry makes her look gorgeous than ever!
View this post on Instagram
All the celebrities wore the beautiful pink saree by Ansab Jahangir and styled them with different blouses and jewelry which made their looks unique and beautiful in their own way! Looking absolutely radiant in the sheer saree at a day event, Sunday considers them one of the best-dressed celebrities who keep on adding unique elements to fashion trends!