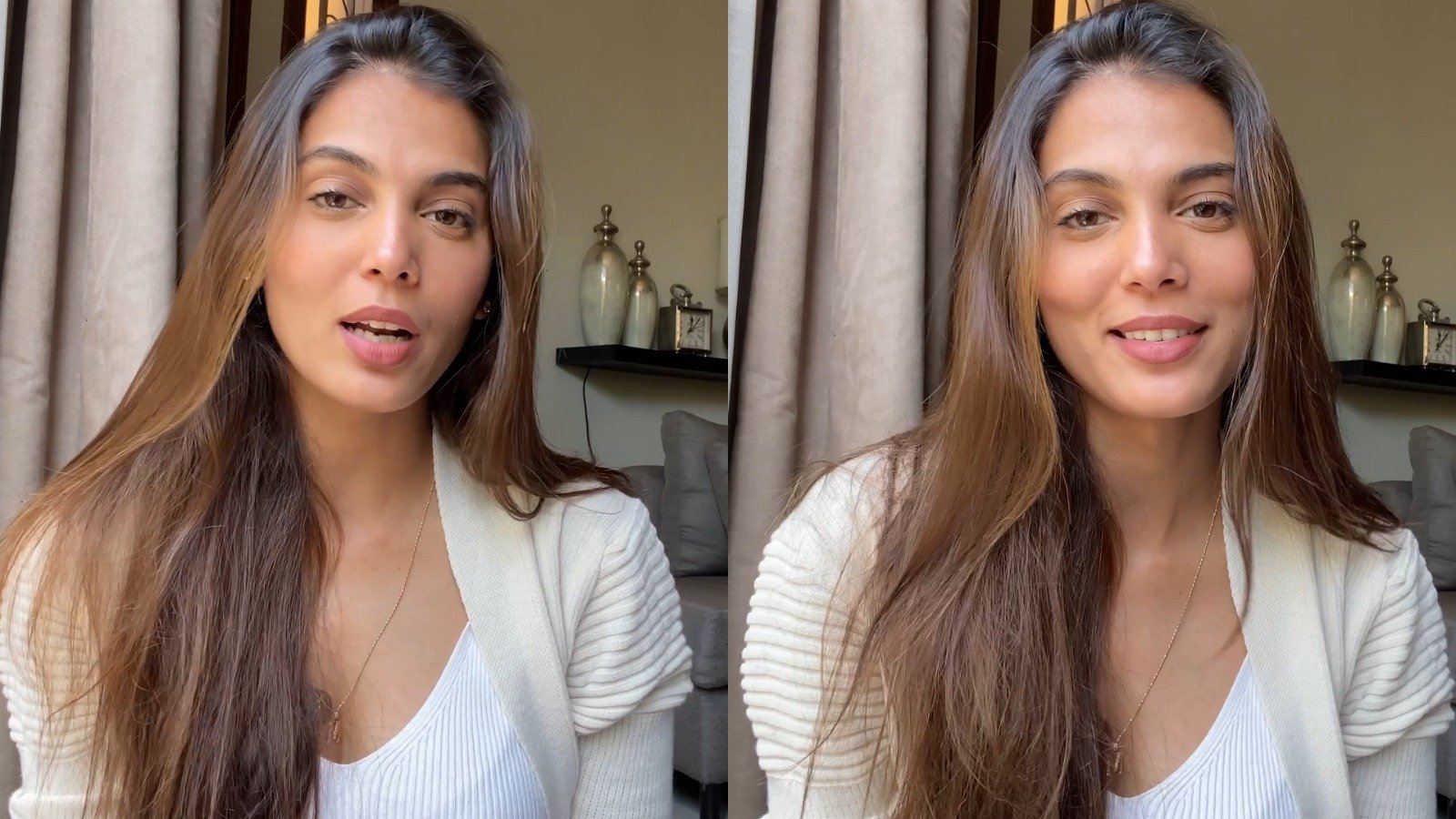 Have you been struggling to find a skincare regime that just fits? Want to get that effortlessly flawless skin? When we think of glass skin, one name that pops up instantly is undoubted, Mushk Kaleem!  Fret no more and continue reading as we break down Supermodel,  Mushk Kaleem's skincare for you, to get glowing too!
View this post on Instagram

Taking care of your skin is the foremost important step before you head towards the self-care routine and that's what the famous model Mushk Kaleem does. Good skin is an essential canvas for a seamless makeup look.  Glass-like skin isn't a dream anymore and is achievable with the products that are available in the market. It's really important to use these products in the right manner. However, only the usage of these aesthetic products on your skin won't be enough. Your skin needs attention, care, and most importantly time.

So what are those steps and rules that Mushk Kaleem incorporates in her daily life to achieve that desirable skin texture? Read and know where you are lacking.

STEP 1: Don't go to bed with your makeup on; Misceller Water is your best friend!
Ask yourself if you are one of those sleeping with the makeup on, out of lethargy? If yes then, you are prepping your skin to be disastrous. Mushk never sleeps with her makeup on. It's essential to deep-clean your skin and for that, she recommends micellar water. Mushk has dry, sensitive skin and uses products accordingly. Numerous micellar waters are being sold in the market but if you too, have a dry skin texture and that too with the sensitivity issue then L'Oréal micellar water can be your go-to product!
Step 2: Thoroughly cleanse your skin of impurities; Cleansers are your holy grail.
If you think that removal of the makeup is enough and you are all set to jump into your bed, you are probably wrong! Even though the micellar water removes all the makeup that you have applied, makeup products don't go easily out of your pores. To vanish them out of the skin, Mushk relies on a good cleanser so that it can thoroughly give her face a good wash. Also, using a good quality cleanser leaves your skin fresh, hydrating, and smooth like never before so that's why Cetaphil is included in her top picks.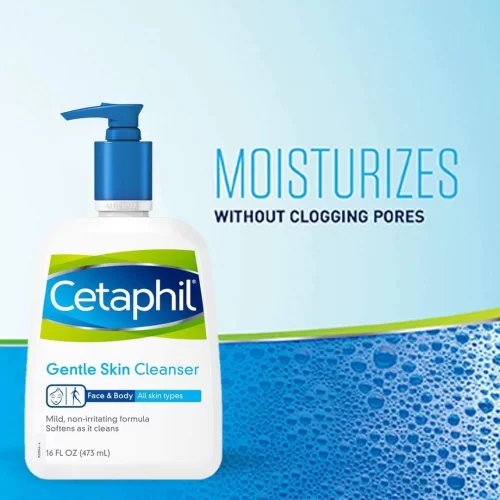 So what are you waiting for? Grab one for yourself and if you are one of those with sensitive skin issues, try using Cetaphil gentle cleanser as it's quite mild and easy on the skin.
Step 3: Incorporate  Vitamin C skin into your routine for that radiant glow.
Vitamin C is an incredibly amazing antioxidant that is a need of your skin and that's the secret of Mushk's glowing skin. It has multiple benefits including improved tone of the skin, is anti-aging and it brings the best out of your skin. Mushk uses The BodyShop's Vitamin C Moisturizer as her holy grail.  It gives a radiant feel to the skin and helps you attain a fair tone of skin It can also be used as a primer, and works well with providing that sheer glow on your face.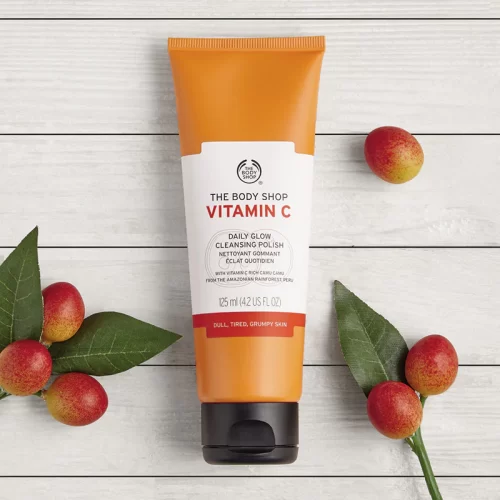 Step 4: Incorporate Eye Creams or serums to reduce those dark circles.
Eye creams can never be missed, especially if we are talking about the skincare regimen. So if you have puffy eyes with the issue of dark circles just as Mushk, get yourself an eye cream and enjoy its wonders! It helps you rejuvenate your skin by lessening the dark patches around your eyes. For youthful and glowy skin, it's important not to skip the eye creams because dark circles just can't be ignored.
Instead of rushing for products that you aren't sure about, give this eye cream, which is recommended by Mushk and manufactured by Primal Skincare, a try. Incorporating Matcha and Avocado, It works like magic! It removes your dark circles and provides you with a soothing effect around your eyes, making sure to remove the puffiness as well.
Step 5: Wash your face with cold water to stimulate blood flow and refreshen your skin.
Most models have to attend events early in the morning, or those that are unplanned. For that, it's important to wake your skin up before you dive into the makeup haul. The best strategy for Mushk to wake her skin up,  so that it looks refreshing and adorable is to give it a cold water wash. It helps regulate your blood circulation bringing a massive impact on your skin texture and tone.
The cherry on the top would be to rub a face roller on your skin soon after you wash your face with cold water to get that radiant glow on your skin just as Mushk. It also helps tighten your pores and helps make your skin look renewed.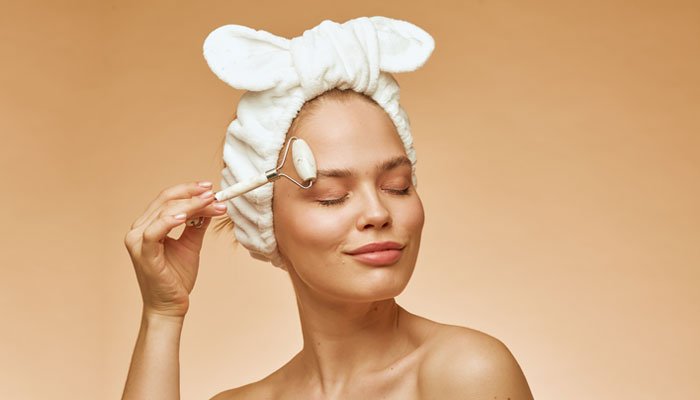 Step 6: Incorporate Niacinamide into your skincare routine.
Another holy grail for Mushk to overcome acne and inflammation is The Ordinary's Niacinamide Serum. It is a brilliant product and works wonders for reducing acne, inflammation, and redness on your face. It's quite beneficial to make it a part of your skincare regimen. It also helps reduce pores size and tightens your skin texture. It boosts up the moisturization level in your skin, giving it a flawless and smooth feel.
Step 7: Don't skip the Moisturiser! Pamper your skin by moisturizing it day and night.
Moisturizers ensure restoring hydration in your skin. Even before makeup, Musk recommends using a moisturizer for a subtle and smooth look. Hydrating your skin using the right kind of moisturizer is the key to youthful skin and a secret of Mushk's flawless skin. You can get your hands on The Body Shop's moisturizer as it has been a great resource in making Mushk's skin look fresh and moisturized.
Step 8: Use a Lip Balm for those beautiful luscious lips.
Hydrating your lips is equally important as hydrating your skin. Mushk pays extra attention and care to make her lips look supple and not chapped. The lip balm/cream helps replenish your lips and it's an essential product to give your lips a treat to become supple.

Your skin needs pampering and most importantly your time. An effective routine, like  Mushk Kaleem's,  with all the right products, can let you reach your desired skin texture. Love, and embrace your skin, the glow shall follow!