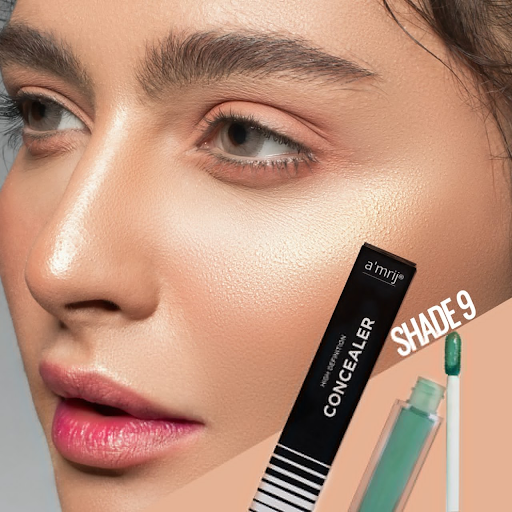 Those of you who don't use concealer daily might think of it as a tool only for those who use a lot of makeup. It's possible to find full-coverage concealers that can be built up to achieve a natural-looking, smooth finish without the need for additional products. Full-coverage concealers can take the place of heavier foundations when you don't want to look cakey all day long.
Many options exist for disguising an imperfection, such as a tinted moisturizer (even a tinted sunscreen) and a full-coverage foundation. Concealer is the go-to product whether you want to cover dark spots, hide hyperpigmentation, or hide your under-eye circles. The multipurpose base can also create a delicate contour or accent the face's areas.
Keep two concealer colors on hand at all times. In addition to the fact that sun exposure can alter your skin's tone, you may wish to experiment with highlighting and contouring the foundation. Because contouring is supposed to look like a shadow, you should choose a concealer hue about two shades darker than your actual skin tone when using concealer to contour. It will be best to select a concealer that is one shade lighter when highlighted.
There's a full-coverage concealer for every skin type and texture these days, no matter where you are in your makeup-wearing adventure. We've rounded together some of our personal favorites, as well as a few products that professional makeup artists keep on hand. If you're looking for the best full coverage, Amrij concealers are your premium match!
Conceal your imperfections with A'mrij 10 Discrete Concealer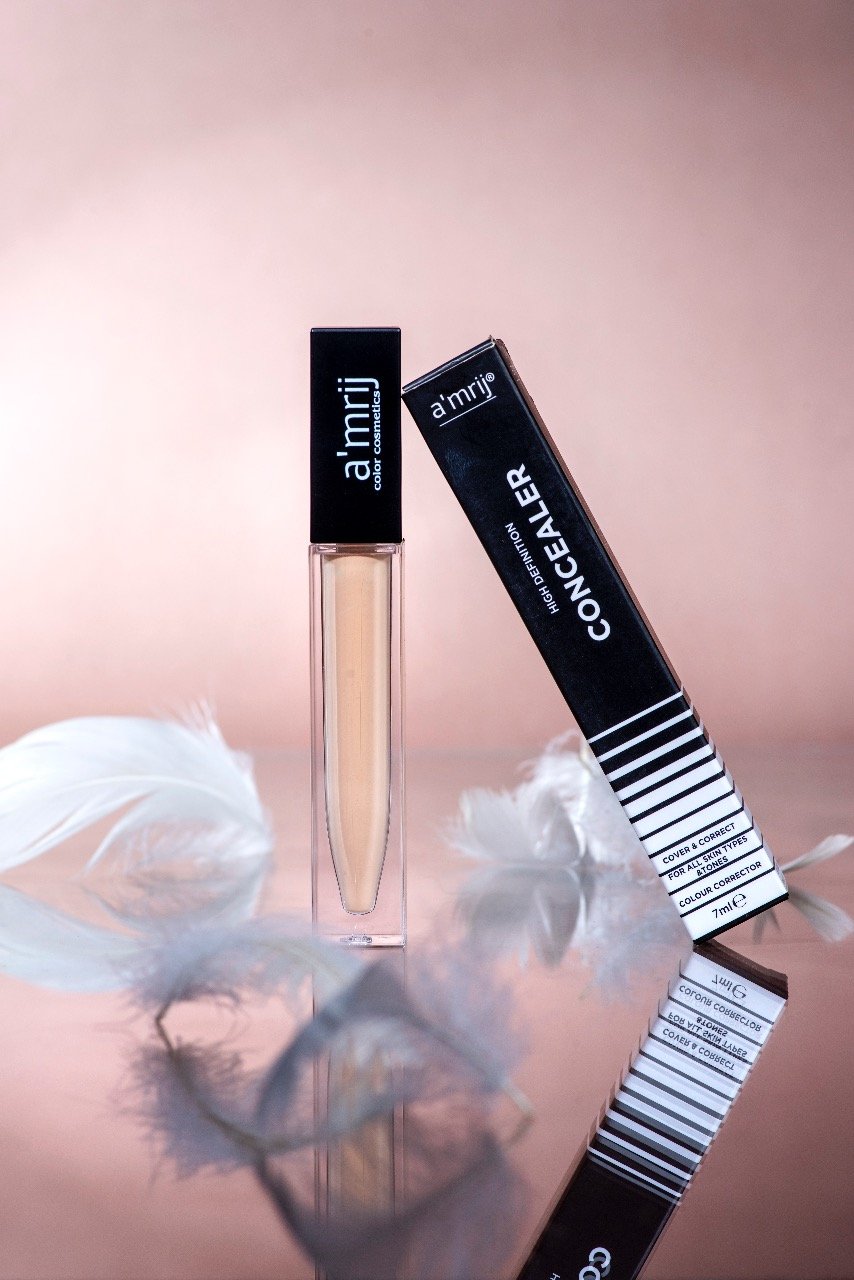 Try to Be a 10's hero product if you're seeking a concealer that can do more than mask redness and pimples. All ten shades of the AMRIJ HIGH DEFINITION CONCEALER are meant to blend into the skin while concealing redness, blemishes, uneven skin tone, and even dark circles. If you're looking for a way to hide a blemish, go no further than this cream-based concealer. Why? they are better at providing coverage. To top it all off, the long-lasting, precise coverage provided by the product's pom-pom applicator is an added bonus.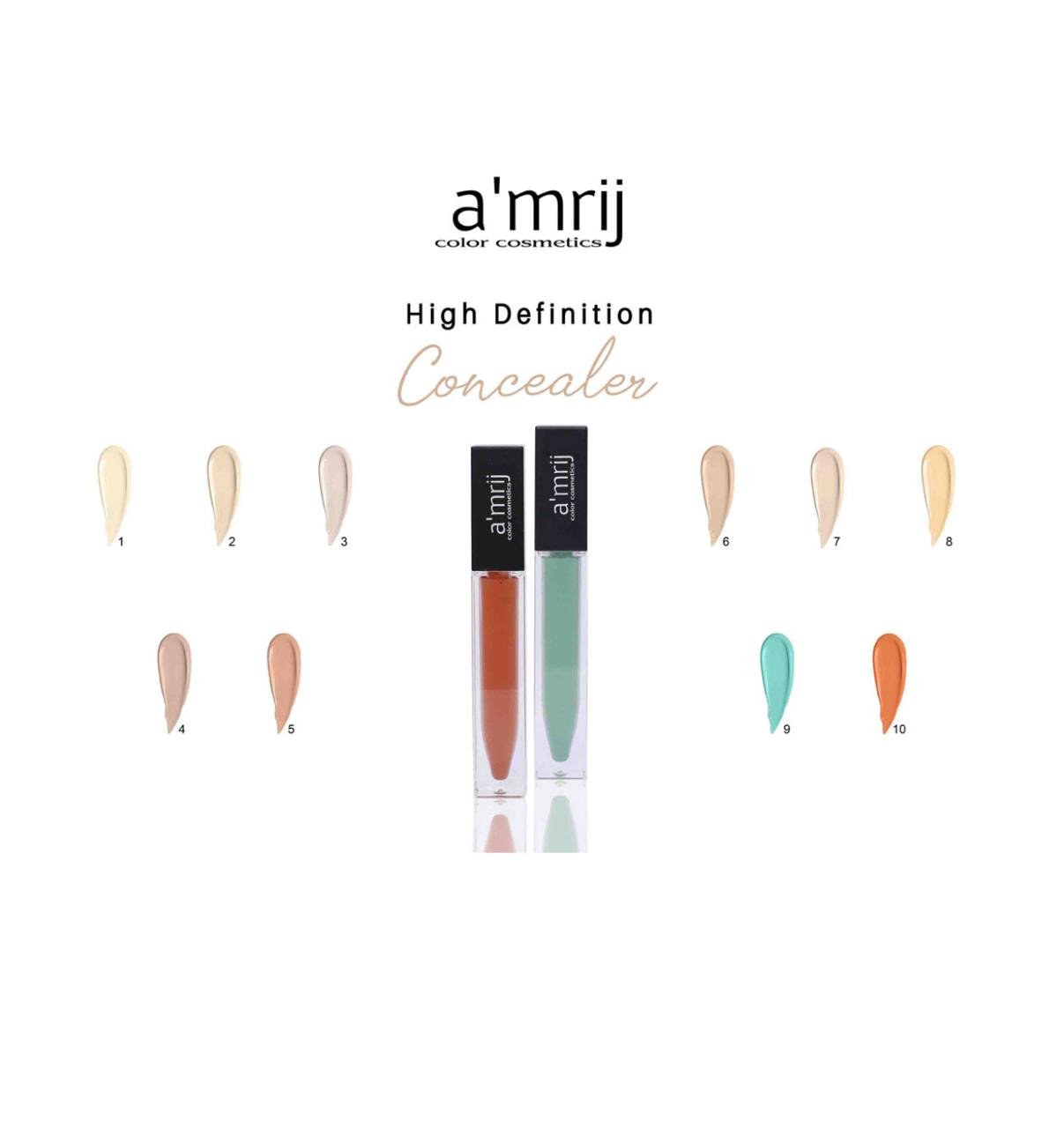 Highlights:
Covers up blemishes and redness.
Long-lasting
For all types of skin
https://www.amrij.pk/product/high-definition-concealer
Choose the concealer that's right for you.
Concealers come in varieties, making it challenging to pick one. In terms of makeup products, avoid skimping on concealer.
Choose a yellow-based concealer that is at least two shades lighter than your natural skin tone as a starting point. If you go too light, you risk looking like a raccoon. If your complexion is darker in the summer, you should wear a darker hue and a lighter one for the rest of the year.
Is it better to use concealer first or foundation second?
Several factors come into play when it comes to concealer application. Concealer is used initially, followed by foundation, to hide dark circles beneath the eyes. Apply foundation first to cover blemishes and pimples to prevent the concealer from being rubbed away during the foundation application.
Applying Concealer: The Basics
Use "sheer layers and build it up gradually" for the most natural look when using concealer.
Applying concealer is not a one-size-fits-all process. A makeup artist recommended the Real Technique classic concealer brush was recommended to me by a makeup artist, and I use it most days.
To get the best results, follow these instructions:
Concealer should be applied in tiny dots beneath the eyes below the lashes. Make little dots in the inner corners of the eyes. Use a concealer brush if you want the best results, but use your finger.
Tap the concealer into your skin with the center of your finger or a brush (continuously tap, never rub). Blend everything thoroughly. As an additional option, you can make use of your index finger. Although there isn't a hard and fast rule, I've found that using the middle finger is more forgiving.
In addition to the chin, apply concealer to any other areas of unevenness on the face, such as around the nose or lips, if necessary.
If you need additional coverage, apply another layer.
Apply a light dusting of fine, loose powder on your face after applying concealer.
Conclusion
Amrij High definition concealers is a Dermatologist tested and a premium Matte formula is great for covering up any dark spots, blemishes & under-eye circles. Skin looks perfected with this natural coverage liquid concealer. These oil-free concealers perfectly complement every skin tone, effortless & all in one potion.