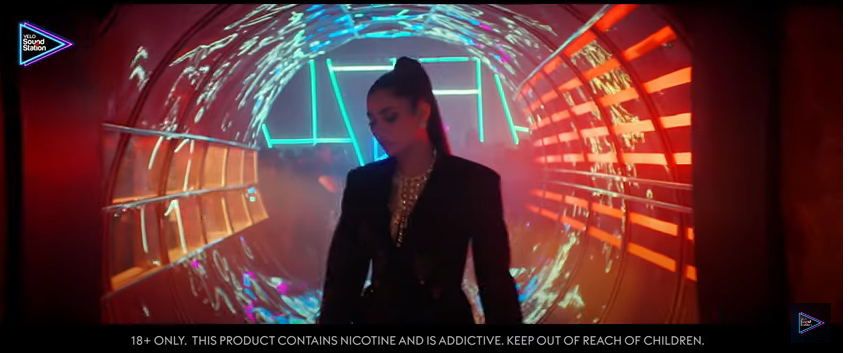 VELO Sound Station season 2 has just released its first song, and it's already creating a buzz among music lovers. The song by Umair Jaswal and Ahsan Pervaiz is a perfect blend of electronic Punjabi beats and upbeat pop rhythm that gets you on your feet in no time. The song's music video features a surprise appearance by Mahira Khan, who looks stunning and delivers powerful moves that add to the song's energy.
The video starts with a scene that sets an eclectic vibe with neon lights and billboards flashing in the background. As the music begins the camera moves into the club with the artists. The transition from the busy streets to the club is lined with an enigmatic neon-lit corridor that creates a vibrant atmosphere, making you feel like you're right there with them, ready to dance the night away.
Nakhray, with its 'Ooohs' and 'Aaahs,' adds to the song's overall vibe and blends well with the heavy-duty swag and street-style rap. Overall, the song is a banger that you won't be able to resist.
VELO Sound Station season 2 is off to an excellent start, and we can't wait to see what's in store for the rest of the season. So, turn up the volume and let the music take over – it's time to dance!