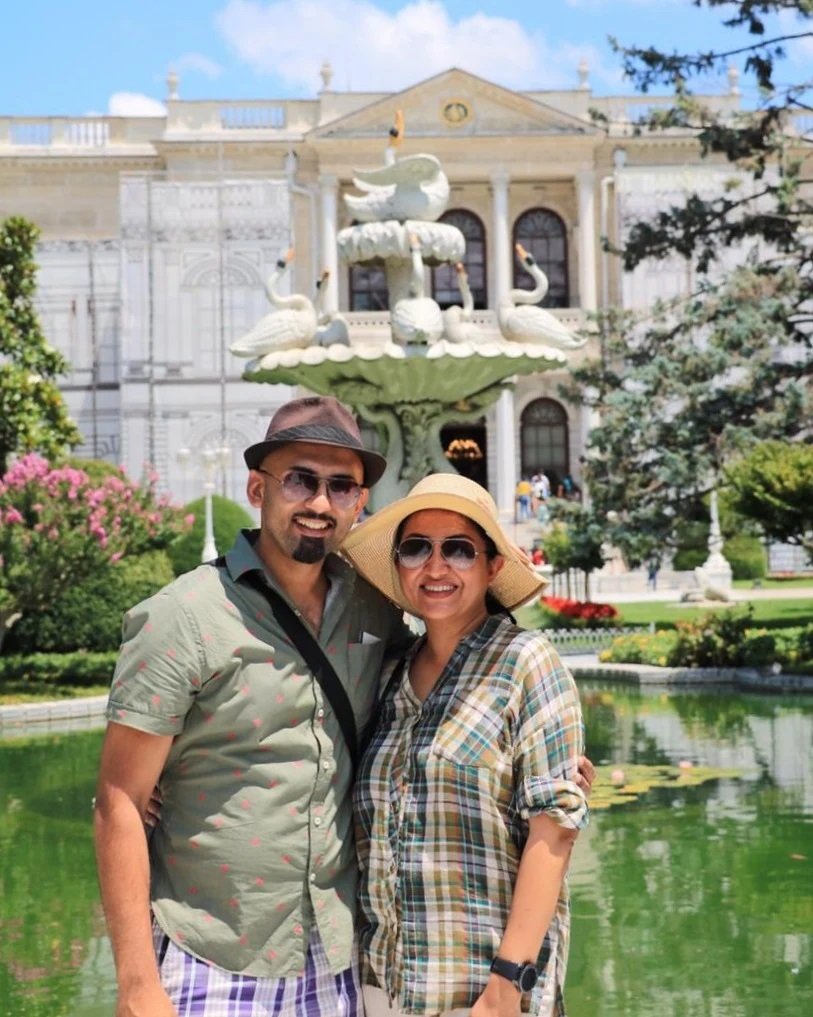 Nadia Afgan is a veteran actor known for her comic role in the Ramzan drama 'Suno Chanda' as Shahana. Recently she appeared in Time Out With Ahsan Khan in which she stated that she doesn't have kids by her own choice. She further added, "At one time I thought we should have kids but then I thought there are many kids in the world. I don't plan a family anymore."
After Nadia's comments made rounds on social media, netizens were quick to judge her and pass hurtful comments. The hate she received after that show convinced her to post a statement justifying her words. She had to relive the past that led her to make such a statement. It is evident from her post that she had to revisit old wounds just to justify her stance to her fans.
Nadia shared a long note on her Instagram account explaining how despite different methods she was not able to have a child. She also shared how she struggled with her physical and mental health at the same time. While sharing her painful story, Nadia mentioned that she never thought of sharing it publicly, but it needs to be shared now.
Nadia Afgan's Heartbreaking Story
"I had decided years ago that I will never talk about this publicly because it was just too painful. It still is. But this is needed. It's needed because of the needless masala our influencers like to share, but more because I am shocked at how women have reacted to my personal statement on "The Ahsan Khan" show. I was a firm believer that all women, whether they have children or not, would know and understand how private a matter this is. I have always believed that all women understand how painful this journey can be, but the past few days have made me see how wrong I've been. Ironically, it's been women – their hurtful comments, cruel judgments, harsh messages, and despicable lack of compassion, that made me change my decision and talk about it publicly. [Jawed] and I have been married for 15 years. Both of us adore children – we really wanted to have our own one day. But Allah had other plans – and like everything else in life, we submitted to His will."
"I have had two miscarriages, I have gotten three failed IUIs done. I have battled depression after losing two unborn children. I have struggled with panic attacks, fearing another miscarriage. I have gained tonnes of weight because of hormonal issues. We were all set for an IVF. But I just couldn't go ahead with it. I just couldn't bear the agony of that single line on the pregnancy test – after going through another emotionally and physically draining procedure. My husband, Jodi, has been exceptionally understanding and supportive in my journey. He saw what I went through, understood how I felt, and we made this decision, together. For him, my comfort and health, both physical and mental, took precedence over everything. Contrary to this, the women in my life, close to me and strangers alike, have shown a shocking lack of empathy – all these years and especially the last few days. I have relived my years of loss all over again since Saturday," she concluded.
It is not always black and white. Sometimes we are just too quick to judge people and give remarks on their personal choices without even knowing the background story which of course, is everyone's right to share or not.