As human beings, we have inherited the desire to help fellow beings. This characteristic is highly endorsed in Islam giving importance to charity and helping others. Muslims are advised to distribute what they've been blessed with among those who are not so fortunate. Charity not only helps the ones who receive it, but it also has several rewards for those who give it. Muslims tend to donate generously in this blessed month. In Ramadan, when we experience the effects of hunger during our fast, we establish a closer association with those people who usually go through the condition due to a lack of food.
Many organizations are working hard for this good cause and helping those who are hunger-stricken and lack the necessities of life. Ramadan is a month of giving and spreading kindness, so why not support the ones who need it the most?
Rizq
Rizq will be conducting Dastarkhwans every single day in the blessed month of Ramadan across 15 different cities of Pakistan. These include Lahore, Islamabad, Karachi, Faisalabad, Gujranwala, Buhrewala, Abbottabad, Sahiwal, Multan, Peshawar, Sialkot, Hyderabad, Quetta, Gujrat, and Mardan. Each Dastarkhwan will feed more than 200 people at once. For this noble cause, they require the assistance of a kind and compassionate community, which can help fulfill their promise.
View this post on Instagram
Be it through food supplies or by donating Iftars on their website, one can fund as many Dastarkhwans as they wish or even donate one Iftar for a single individual. Their goal is to provide 30,000 iftars. So, join hands with them as what is a better time to reflect on our lives than now.
View this post on Instagram
Chhipa Welfare
Chippa Welfare Foundation for years has been serving humanity with its selfless deeds. Kindness goes a long way. Helping the underprivileged is a form of kindness. Thousands of destitute, needy people rely on Chhipa Foundation to get served with respect. Certainly, if you share what you've been blessed with, Allah will elevate your standard and will bless you with more. Iftar for 1 person costs only 100 rs. Contribute to Chhipa Welfare and help them in spreading kindness and happiness. Your little contribution can change the life of any individual.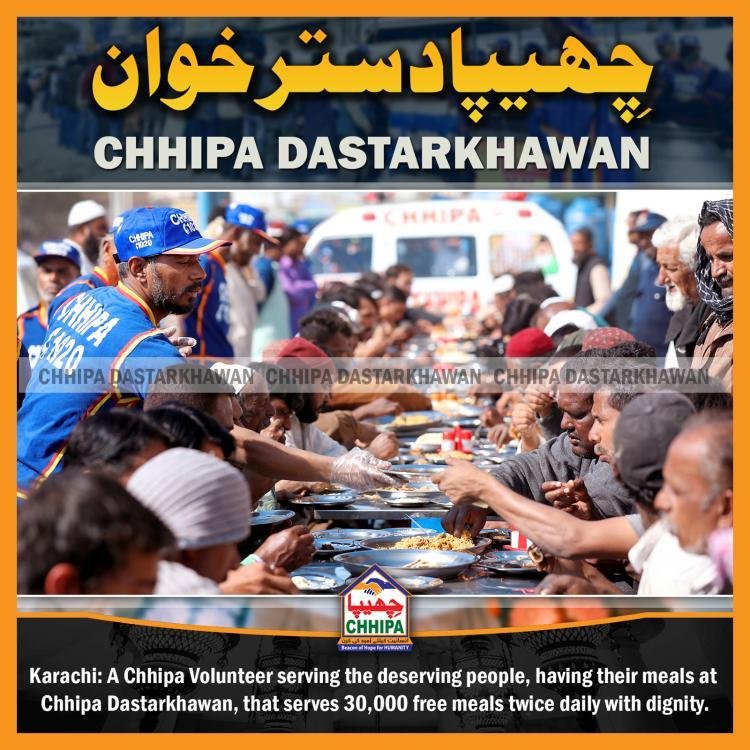 Every contribution matters. Together let's continue to give hope and spread smiles.