Interiors Talk with Irtiqa Hassan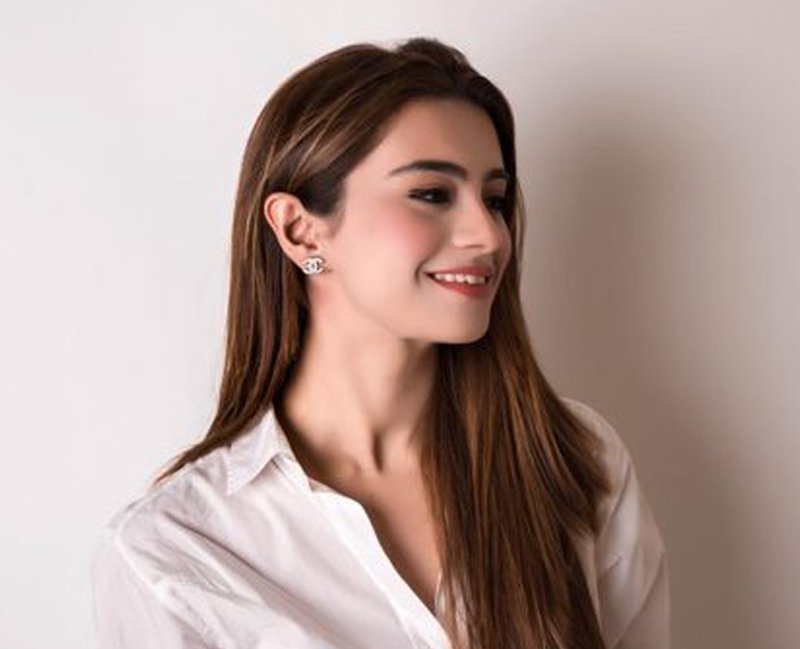 We have the 411 on the hottest interior designer in town.
HOW I GOT INTO THE WORLD OF ARCHITECTURE AND DESIGN:
The field of interior architecture was never just a career path but always my passion. I did my bachelors in interior design from the Indus Valley School of Art and Architecture
and further enhanced my knowledge my taking several short courses internationally. As a young girl, I always wanted to bring about an evolution in the field of design, and opening my own practice was the way to do it.
I FIND INSPIRATION IN:
Through my travels; In sunrises on white tranquil beaches and sunsets in dynamic soaring sky lines.
I DEFINE CREATIVITY AS:
Magic
MY BIGGEST SUPPORT SYSTEM:
My life aka my husband, Hassan Rehman
HOW I MANAGE TO FIND A WORK – LIFE BALANCE:
Time management and prioritizing responsibilities.
HOW IT FEELS TO BE THE OFFICIAL TRADE PARTNERS WITH RALPH LAUREN:
I always wanted to work with high-end brands like Ralph Lauren and Armani, so to be their official trade partner feels ecstatic.
THREE ESSENTIAL DESIGN RULES TO LIVE BY:
Design the intangible factors of your space and tangibility will automatically follow, less is more in some cases and finally, always pick a focal point, an acting key element, and
work around it.
WHEN IT COMES TO WORK, YOU CAN MOSTLY FIND ME WEARING:
Chinos and a button down shirt.
WORK QUALITY I AM MOST ADMIRED FOR:
My commitment when it comes to each and every piece.
WORK QUALITY I AM MOST HATED FOR:
Being a perfectionist.
A FUNNY WORK TICK/QUIRK I HAVE THAT NO ONE KNOWS:
I find myself always binge eating popcorn when I have a design block.
MY PROUDEST WORK MOMENT:
Being published in British Vogue. Having my pieces recognized on such an international and esteemed platform is something I will never forget.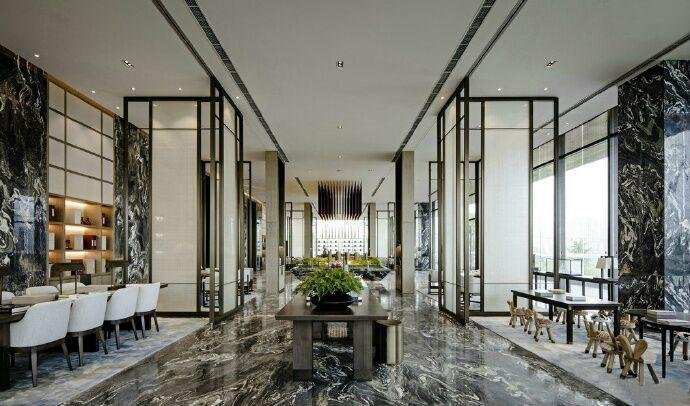 COOLEST PART ABOUT MY JOB:
Bringing my imagination to life.
MOST FRUSTRATING PART ABOUT MY JOB:
The state of my shoes after being on site at one of my projects that are under construction.
WHEN IT COMES TO INTERIORS AND DESIGNING THEIR SPACE, THE MOST COMMON
MISTAKE PEOPLE MAKE IS…
People love to paint one wall a dramatic color and think it looks stylish. You really should stop doing that because I promise your, it will eventually give you a headache.
MY WORK ROUTINE/HOURS ON A REGULAR DAY:
I start my day with site visits, followed by client meetings and then finally internal works in studio with the team.
BEST ADVICE I WAS EVER GIVEN:
"work to make a name, not to make money" – Asif Jangda: My father who is also my all time hero.
ADVICE I HAVE FOR A YOUNGER ME:
It may not always seem like it, but you are on the right track.
SOMETHING THAT STILL SURPRISES ME ABOUT THE INDUSTRY :
The insecurity that comes along.
WHEN CLIENTS ARE LOOKING TO EXPERIMENT, THE ADVICE I GIVE THEM IS:
Exploring is good, experimenting isn't! Don't try and make your living space something that you are not – it should only every compliment and represent your style.
PERKS OF OWNING MY OWN BUSINESS:
The flexibility I get with giving time to my clients and projects alongside my family.
MOST MEMORABLE EXPERIENCE FROM MY CAREER?
The launch of my studio.
MY WORST CLIENT EXPERIENCE:
I have quite a good relationship with most of my clients to date, with the exception of a few uncouth people I've come across who I plan never to work with again.
WHEN I'M NOT WORKING, I LOVE TO:
Spend time with my family
UP NEXT AT WORK…
It's a surprise, so stay tuned!