What To Expect When You Are Expecting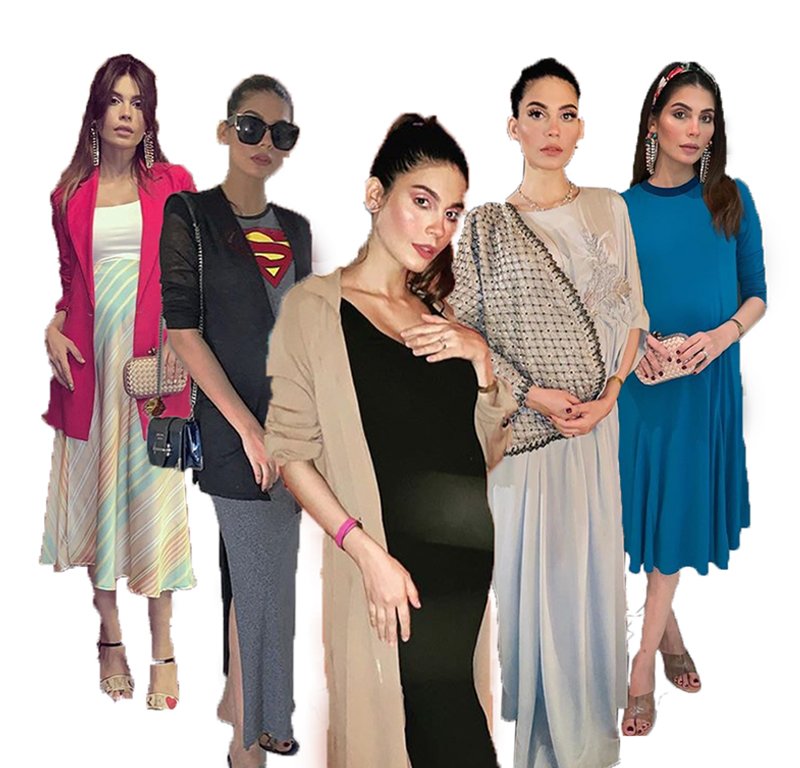 As your baby bump grows, you may find yourself unable to fit into all your normal clothes. Unsure about how to dress when you have a bun in the oven without letting your sartorial standards slip? Here's what supermodel Amna Babar has to say about making maternity wear fashionable:
What was the first outfit that stopped fitting you ?
That would be my jeans. Every single pair from the flared ones to the skinnies, they're all high waisted and they've stopped fitting me!
How would you describe your maternity style?
Easy, breezy, stylish yet comfortable.
Throughout your pregnancy, what's the one outfit you would love to throw on?
Maxi dresses. I have a few of them in my closet because theyre so easy to wear. The fabric is light and breathable. I would wear them everyday.
Your fave maternity look?
I wore this hot pink blazer with a white tank top and a multi-coloured skirt a few months back. I'm a big fan of skirts, as you may have noticed. I have loads.
Whats the one thing you can't wait to throw out once the baby is here?
I don't think ill throw anything out because if I get pregnant again, I will repeat my outfits. I am not going to buy new xl, l sized dresses , ill just repeat!
The first outfit you bought for the little one?
The first thing I actually bought was a warm blankie because it'll be a winter baby InshAllah . The outfits are never ending but I wanted to buy a lot of blankies and swaddle cloths and rompers.
Not everyone feels as comfortable in their skin when pregnant – but you rocked everything from tight dresses to baggy shaloos. What advice would you give to expecting moms who are struggling with their maternity style?
Don't shy away during your pregnancy. Flaunt your baby bump. That's why Ive been posting so much on Instagram, so maybe I can inspire my followers who think they can't dress up just because their pregnant. Flaunt your pregnancy with confidence and pride because it's an amazing experience and nothing to shy away from.