Calling all food lovers of Karachi! Prepare to embark on an unforgettable culinary adventure as Hashoo Hotels proudly presents Sakura, the famous Japanese restaurant of Pearl-Continental Hotel Karachi, now open in the heart of the city of lights.
We're excited to announce that Sakura has opened its doors in Phase 6, DHA, marking the second Sakura outlet in Karachi and fourth in Pakistan.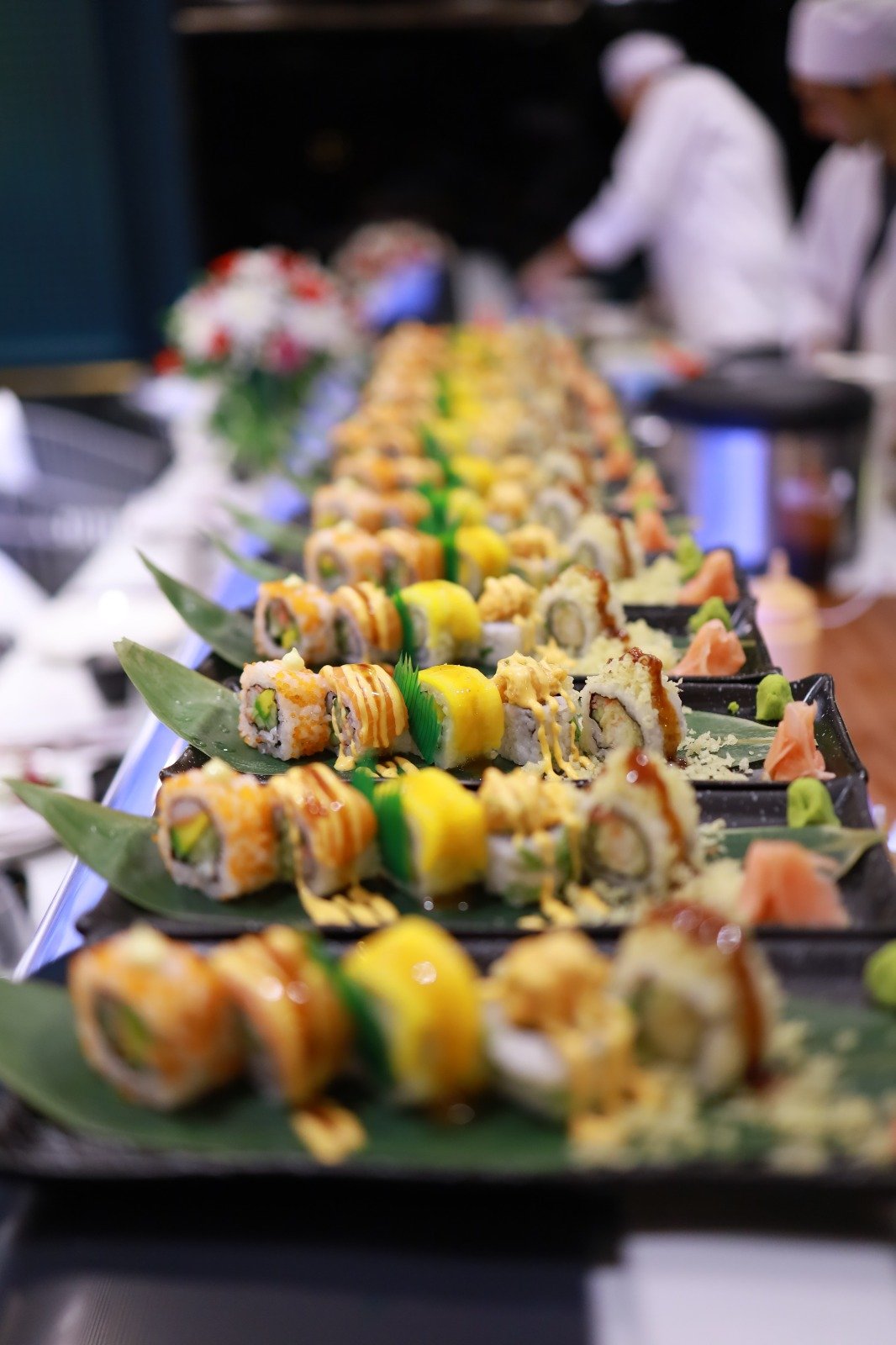 Sakura is a true haven for Japanese cuisine enthusiasts. Step into the beautifully adorned space where our talented chefs, led by the expert Japanese Chef Fumio Kikuta, are ready to delight your taste buds. Spread over three floors and a capacity of 108 guests, Sakura offers a stylish and modern setting, perfect for any occasion – whether you're planning a fun night out with friends, a romantic dinner, or a quick business lunch.
Let us transport you to the enchanting world of sushi! Our expert chefs will craft delicious rolls using the freshest seafood and premium ingredients, ensuring every bite is a flavour-packed delight. And that's not all – at Sakura, you can also witness the art of teppanyaki right before your eyes. Prepare to be amazed as our skilled chefs grill up a storm, showcasing their mastery of Japanese grilling techniques.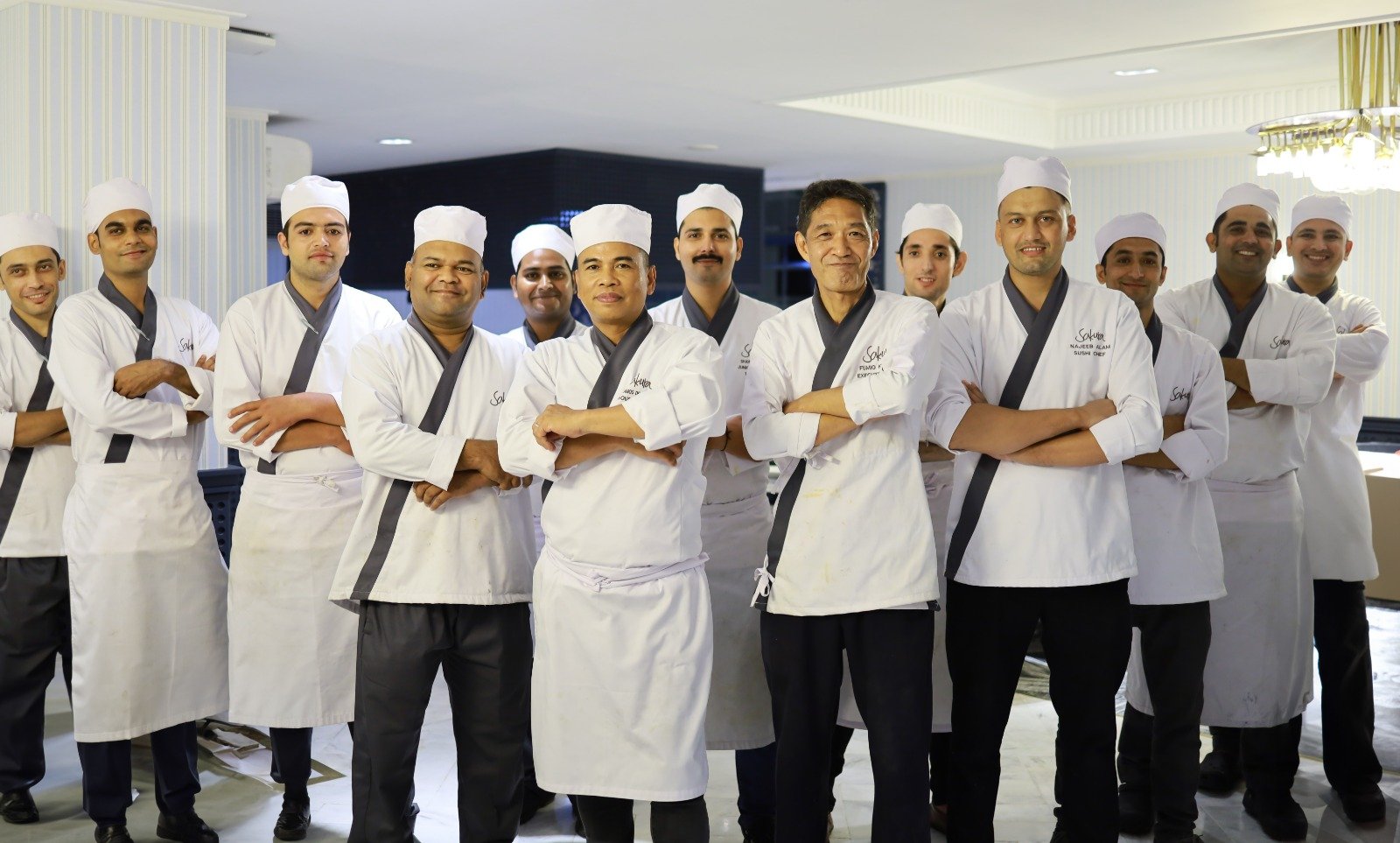 But that's just the beginning. We're thrilled to introduce you to our mouthwatering barbecued delights, bursting with richness and grilled to perfection over the traditional robata grill. Derived from "robata," meaning "fireside," and "yaki," meaning "grilling," robatayaki involves cooking a variety of ingredients over an open charcoal grill. The artistry lies in the skilled chefs who expertly prepare each item, ensuring optimal flavour and tenderness. From succulent skewered meats and seafood to perfectly grilled vegetables, robatayaki showcases the mastery of Japanese grilling techniques.
The interactive nature of robatayaki adds to the excitement, as guests can witness their chosen ingredients being cooked to perfection right before their eyes. Sakura is proud to bring the first robatayaki experience to Pakistan, making the DHA branch a truly unique culinary destination.
Visit our captivating sushi bar, where the talented chefs showcase their artistry, handcrafting each piece with meticulous precision. It's an immersive experience that adds a touch of fascination to your dining journey, taking your experience to new heights.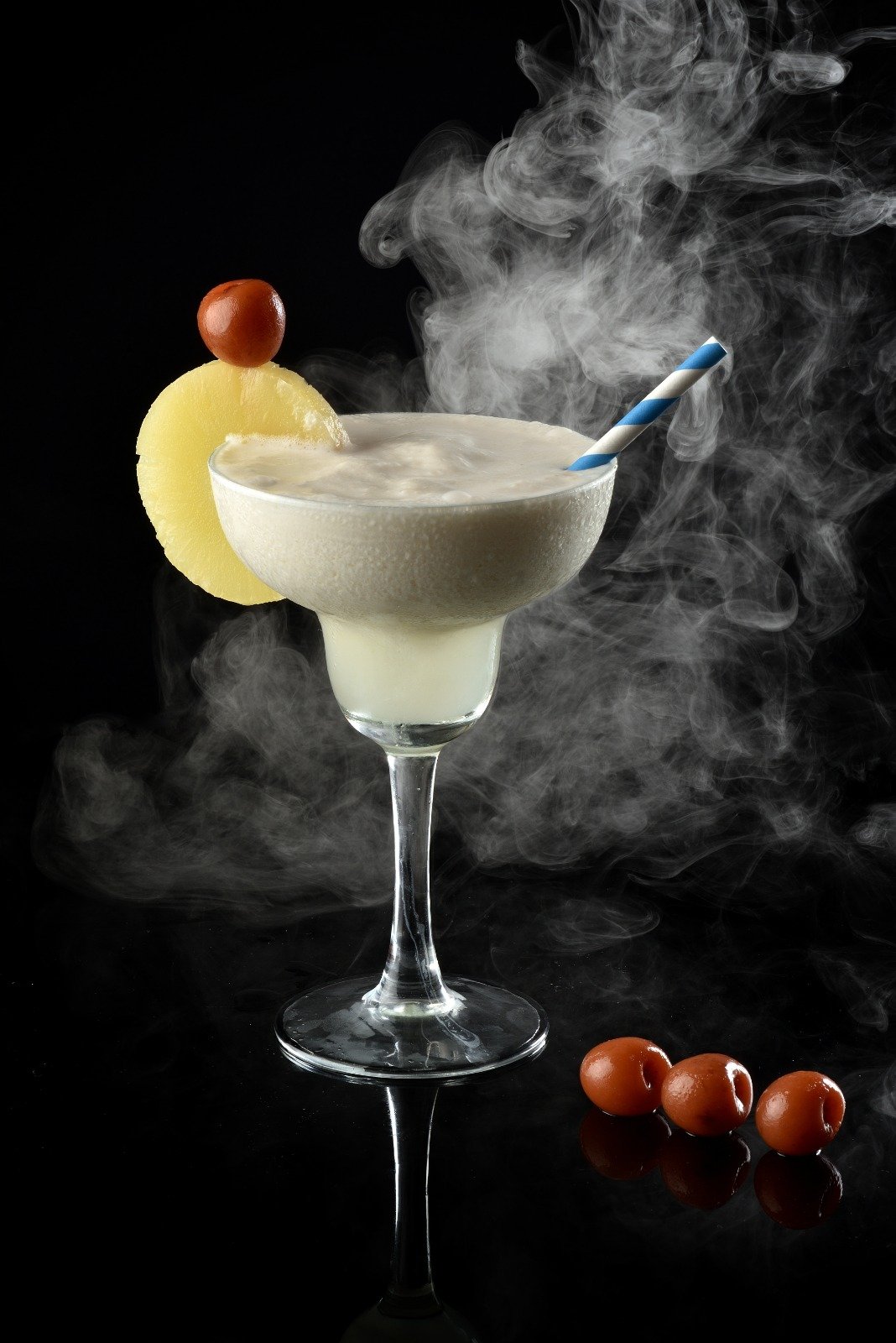 So, dear Karachiites, get ready for this gastronomic adventure that will transport you to the vibrant streets of Japan. Sakura is eagerly waiting to welcome you with open doors and a menu that will redefine your culinary expectations. Join us and let the flavours of Japan dance on your palate.