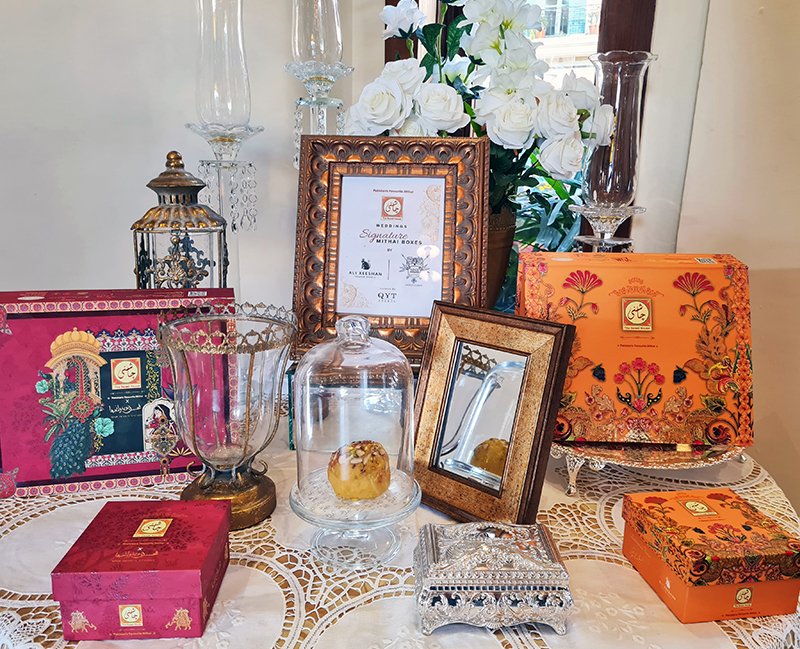 One of the most innovative campaigns we have seen recently is the new collaborative campaign done by Chashni. The have created two signature box series with non other than Pakistan's favourite designers, Ali Xeeshan and Mohsin Naveed Ranjha. And on top, they brought in Qasim Yar Tiwana to give us new goals for infusing mithai in weddings.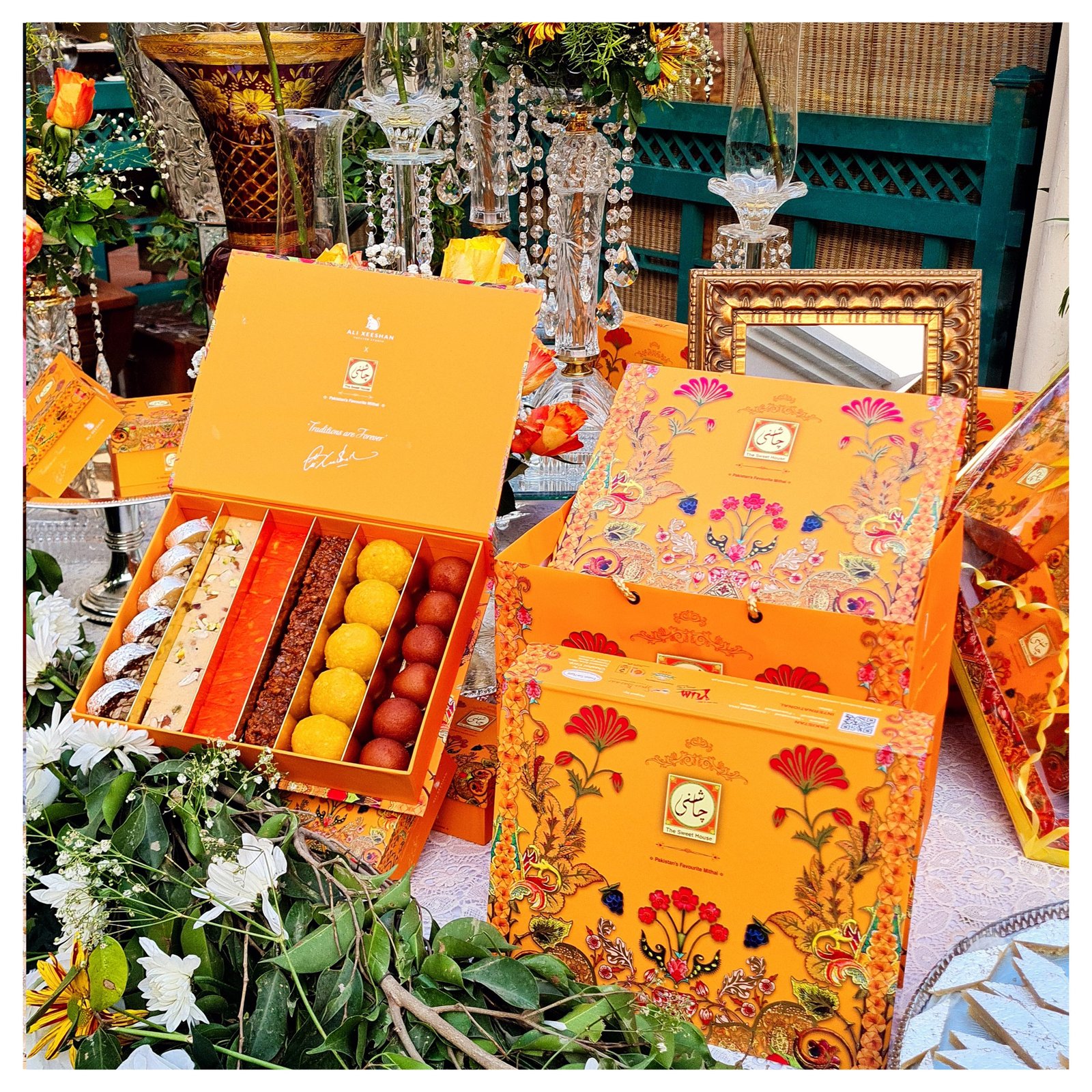 The boxes are tradtional, modern, colorful, full of motifs and unique brand identities of both the designers. So far everyone we have talked to is in love with the designs as they not only represent Pakistan but compliment the traditionally amazing mithai of Chashni.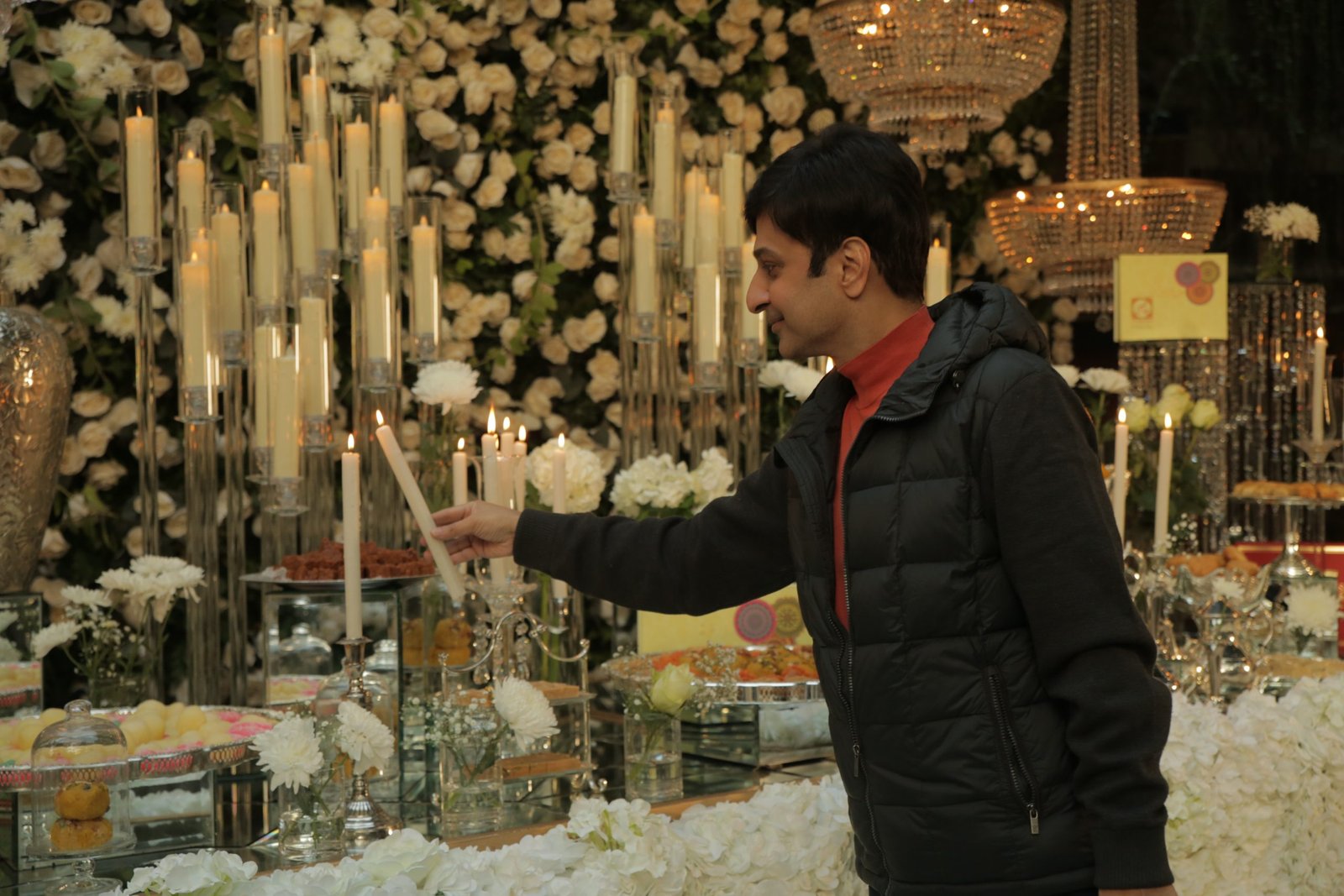 Qasim Yar Tiwana's setup was truly a QYT work of art. He also provided the decor for the launch of the box series A small event attended by all parties and the who & who of the city, it was the perfect way to bring the beautiful videos, boxes, collaboration and mithai to the world.