Eating out is fun and games until you want desi food that isn't homecooked and doesn't stray away from your mom's cooking. Where do you go?
Whether you want to impress your guests or want a bite with your family, we've scouted some restaurants and chains that you'll find across Pakistan to fill your belly with love and lots of carbohydrates. Sunday Times found the latest additions to Pakistani restaurants for your desi food cravings that will satiate your tastebuds without breaking the bank.
Muhammadi Nahari House
Probably the oldest and most authentic mouth-watering Nahari you'll find across Pakistan is from this joint. They're the veterans of this delicacy, with their business successfully running since 1986. Their branches are spread across the country from Rawalpindi and Lahore to Multan and Murree, and you're likely to run into a crowd no matter when you visit.
Bundu Khan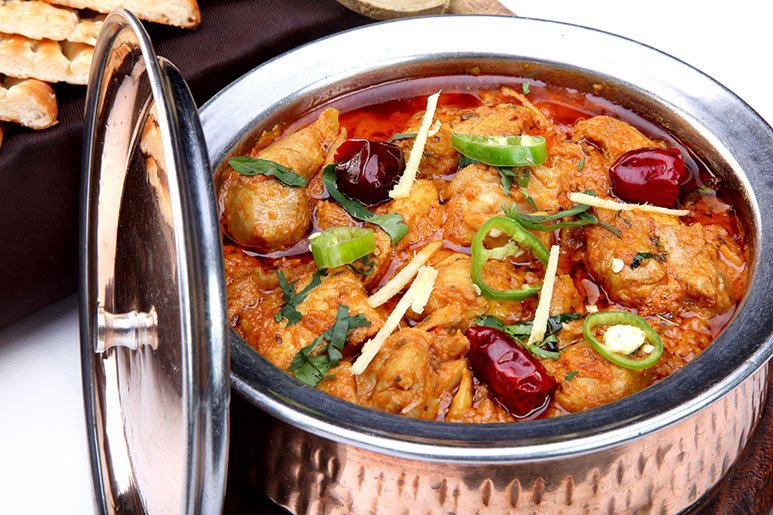 Another connoisseur in Pakistani cuisine, Bundu Khan, is popular among the crowd. From family events to lunch with friends, it's a one-stop-shop for all things desi. Be it their authentic Lahori nashta – the famous Halwa Puri – or their selection of BBQ; they nail it all.
Savour Foods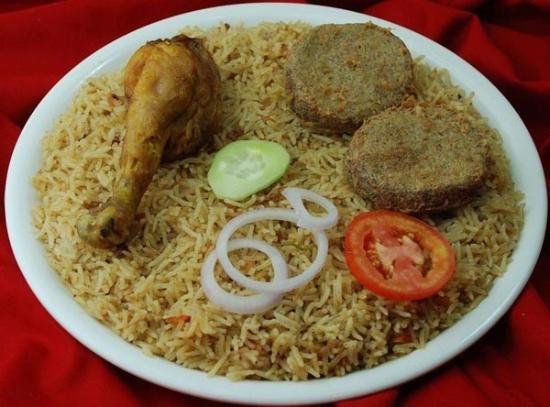 Savour Foods could probably be synonymous with the national restaurant of Pakistan. Given their accessibility and stronghold in the Pakistani restaurant scene since the 90s, Savours classic pulao is a staple that most people living in the twin cities have tried and love. They've spread their branches to Lahore and Sunday Times hopes they keep expanding!
BarBQ Tonight
View this post on Instagram
Originating from their flagship store in Karachi, BarBQ Tonight has risen to international acclaim, with branches in Bangladesh, Sri Lanka, and Dubai. They're the OG's of a quality barbeque dining experience, and their tender, perfectly seasoned meat never misses the mark!
Hot N Spicy
View this post on Instagram
If you're in the market for quick fast food that's easy to carry and tastes amazing, Hot N Spicy is the way to go! They're notorious for their paratha rolls, although a wide variety of wraps, barbeque items, and shawarmas are available on their menu.
Lahore Chatkhara
Days when it's too hot for heavy meals, fresh and simple chaats, and gol gappay are your best friend. And nobody does it better than Lahore Chatkhara. They serve some delicious finger foods, and their affordable thaalis, perfect for testing various items without ordering a lot.
Andaaz
We get it; Pakistani cuisine might get mundane sometimes, which is why Andaaz is stepping up the food game with their desi fusion cuisine. Their food is totally authentic, yet it makes eating boring items like daal and bhindi fun by cooking them in new and innovative ways. It's an experience to visit their restaurant in Lahore, overlooking the perfect view of the Badshahi Mosque.
Kolachi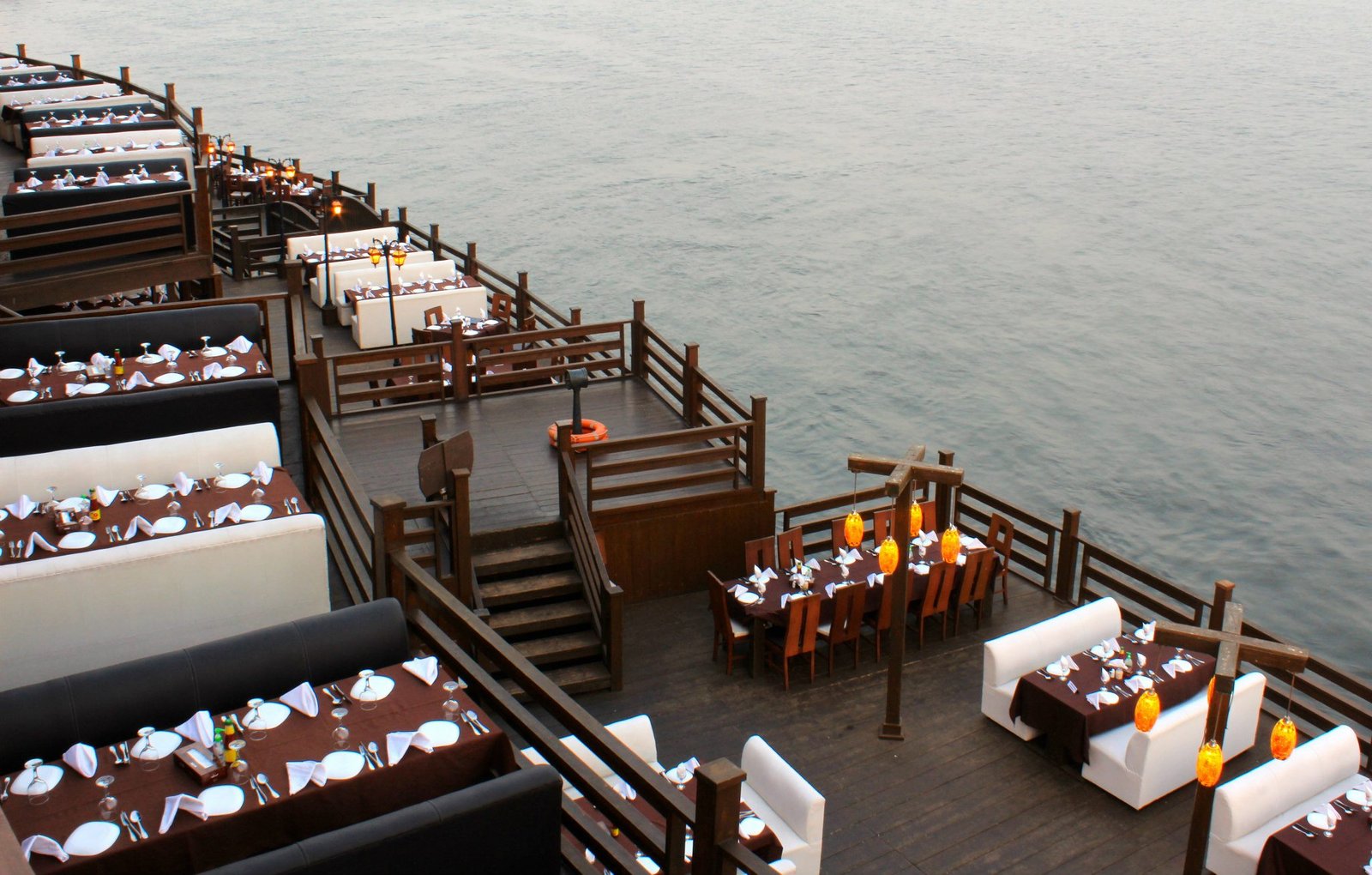 Ever wanted desi food served to you on a platter right as the sea breeze brushes against your hair? Kolachi, Spirit of Karachi, is the ideal Pakistani cuisine restaurant for food lovers who want a scenic view to enjoy their delicious meal. Their unique location and extensive menu make them a great fit for special occasions.
Khoka Khola
View this post on Instagram
Located in the heart of Pakistan's capital, Khoka Khola has slowly built a name for itself. It's become the go-to spot for finger-licking butter chicken, alongside an assortment of thaalis to choose from. The best part is the owner, a hands-on chef who keeps a tight check and balance on the quality and taste of the food.
Chatta's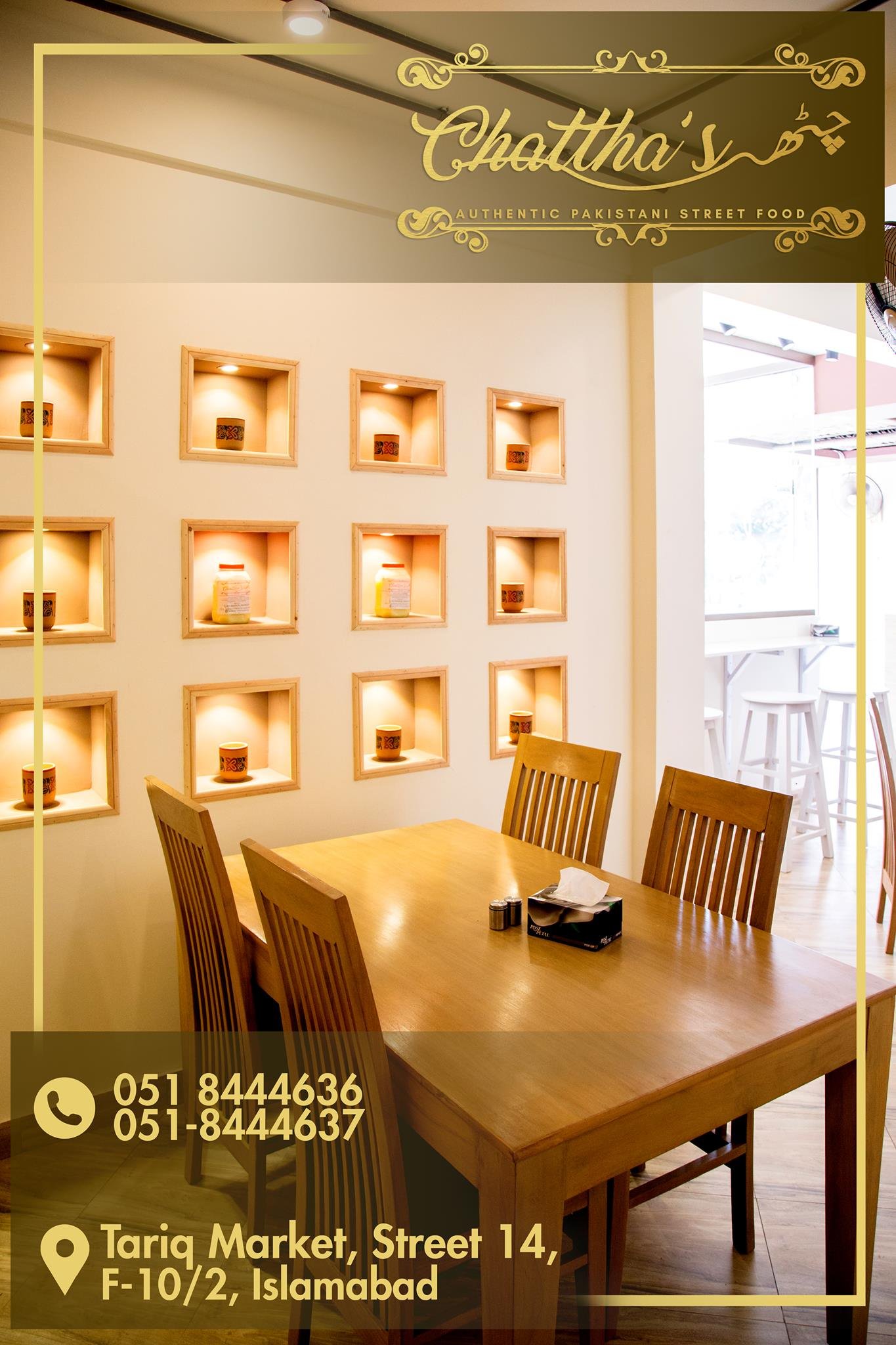 Another great option for food lovers from Islamabad, Chatta's, is an excellent Pakistani restaurant that offers the most decadent gajjar halwa. Not to forget their winter staple, Kashmiri tea, and a wide range of crispy parathas,  spicy handis, and delicious kebabs.