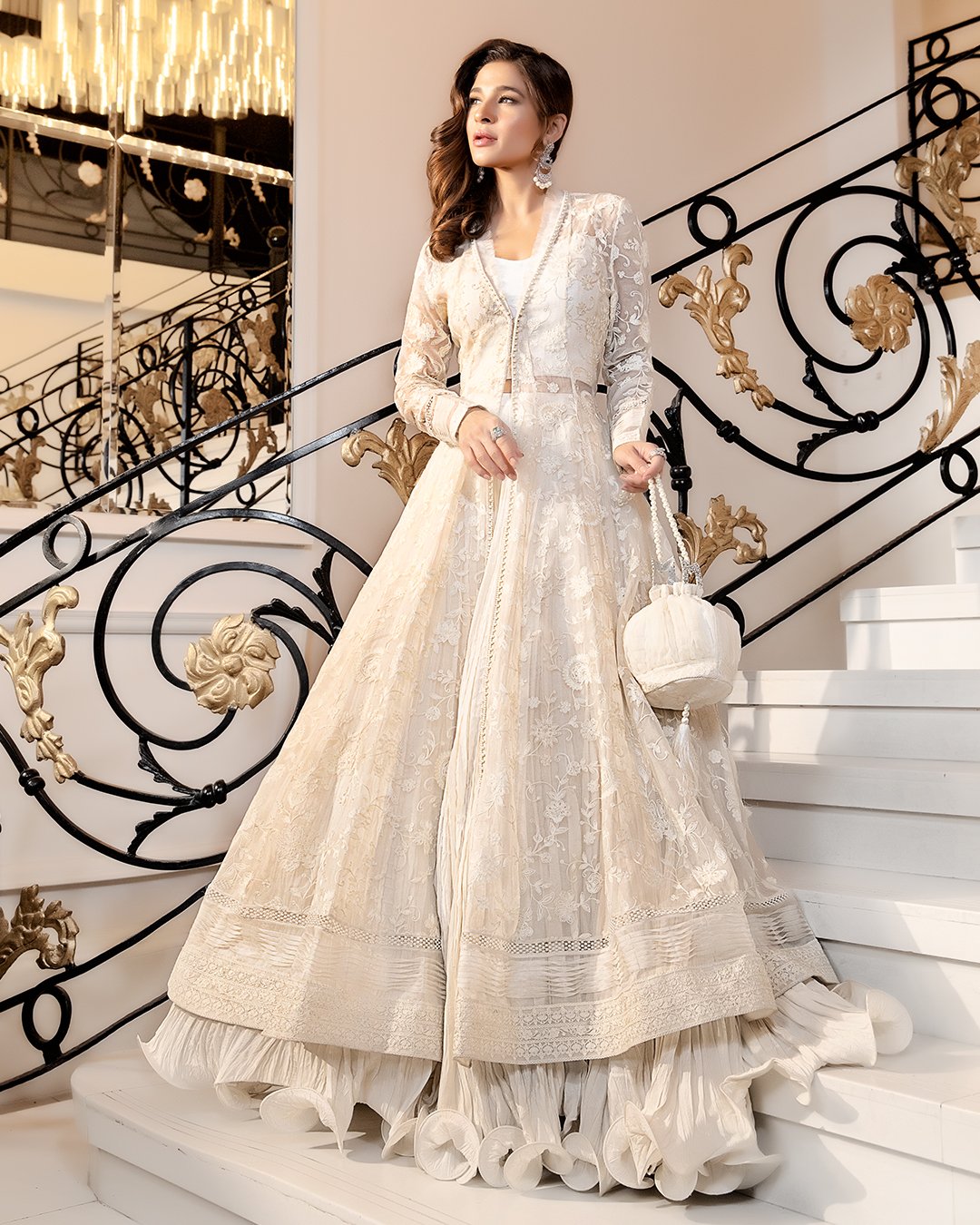 A name that has constantly defined and revolutionized the fashion market by making Pakistani craft and fabric renowned for its versatility all across the world, Maria B. is all set to create another milestone by introducing M Luxe Fabrics to Pakistan as a new way of choosing your own style!
Recognizing that each woman has her own style and versatility, the rolled fabrics are sold by the meters, making this one of the most consumer-friendly experiences for those who require opulent Maria B. flair with the ease of choosing your own ménage of fabrics.
What else makes The M Luxe Fabrics experience top-notch? Let's explore…

The Wide Choices
Acknowledging each facet of a woman with all her intricacies and uniqueness, the exclusive collection of unstitched fabrics with signature MARIA.B. embroideries – makes choosing the fabric one for the books. Set on a sheen of luxurious fabrics, the Maria B. signature fabrics bring forward a sophisticated mix that every woman can love!

The Beautiful Palette
Showcasing Maria B.'s approach towards simplicity and classic hues, the M Luxe Fabrics puts forward a color palette that will appeal to every woman in the country. From a monochromatic touch, splashes of jeweled tones to demure shades in pastels, the fabrics are the perfect choice for those looking to go beyond the done and dusted.

The Price Factor
The importance of sustainable fashion today is the ability to buy ensembles that are affordable yet durable. This is where designer extraordinaire Maria B. excels when she creates the M Luxe Fabrics that allow the consumer to get the most out of their rupee. Each fabric is embellished, luxurious, and has a glam factor that no one top-tier designer offers at the price Maria B. does. What else does the consumer of today need?

The Versatility
Whether you stylize each design according to your liking, be it a straight shirt, a long front-open jacket, or even a flared frock, Maria B. offers its customers a chance to enjoy the brand's aesthetic with their own stitching flair. The ultimate expression of luxury this season means you can be who you want with the best fabrics in front of you.

The Fashion Campaign
 Showcasing the best of those signatures Maria B. visual aesthetic skills, the designer has introduced her ethereal muse, Ayesha Omar who shines bright in the glimmering campaign. The multi-faceted actress showcases just why she is known as the ultimate fashionista adorned in ensembles that truly demonstrate how versatile the whole collection is.