Ayeza Khan Denies Being Called 'Doh Takkay ki Aurat' by Fans

A tweet has been making the rounds on social media where a twitter user is narrating an incident involving Ayeza Khan, that he witnessed at the airport:
Major media outlets of Pakistan went on to make this tweet viral, without ever confirming the source or the authenticity of the incident. Ayeza Khan caught wind of the story herself on Thursday, and took to her Instagram story to clarify the whole situation: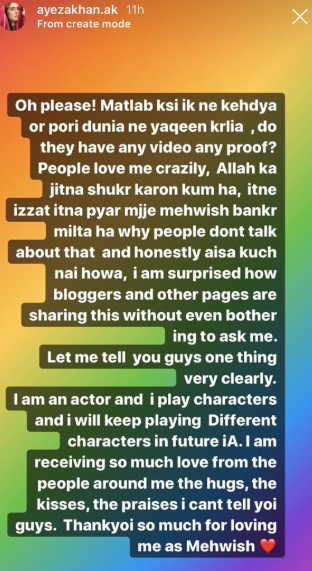 The actress has nothing but love for all her fans and denied any such incident taking place what so ever. Actors all over the world play both negative and positive roles, so there is no reason to believe Ayeza Khan would be singled out and given a hard time for portraying Mehwish in Mere Pass Tum Ho so well.
This just goes to show, one must not believe everything they see on the internet without confirming the authenticity of the story.