In 1931, AkzoNobel launched their first durable alkyd-based paint, based on the DuPont formulations, under the name Dulux. Since decades they have been increasing confidence and trust in the brand by providing the best quality products to their buyers.
They recently launched a new Dulux Assurance program with a TVC in which they promise to provide the best products to meet their customer's expectations with absolutely no colour variations. You will get the exact same colour, which you choose from the colour card. The global leading brand promises to replace the product within a week if their consumers are dissatisfied with the colour, finish or coverage.
Dulux Ka Waada … Pakka Waada.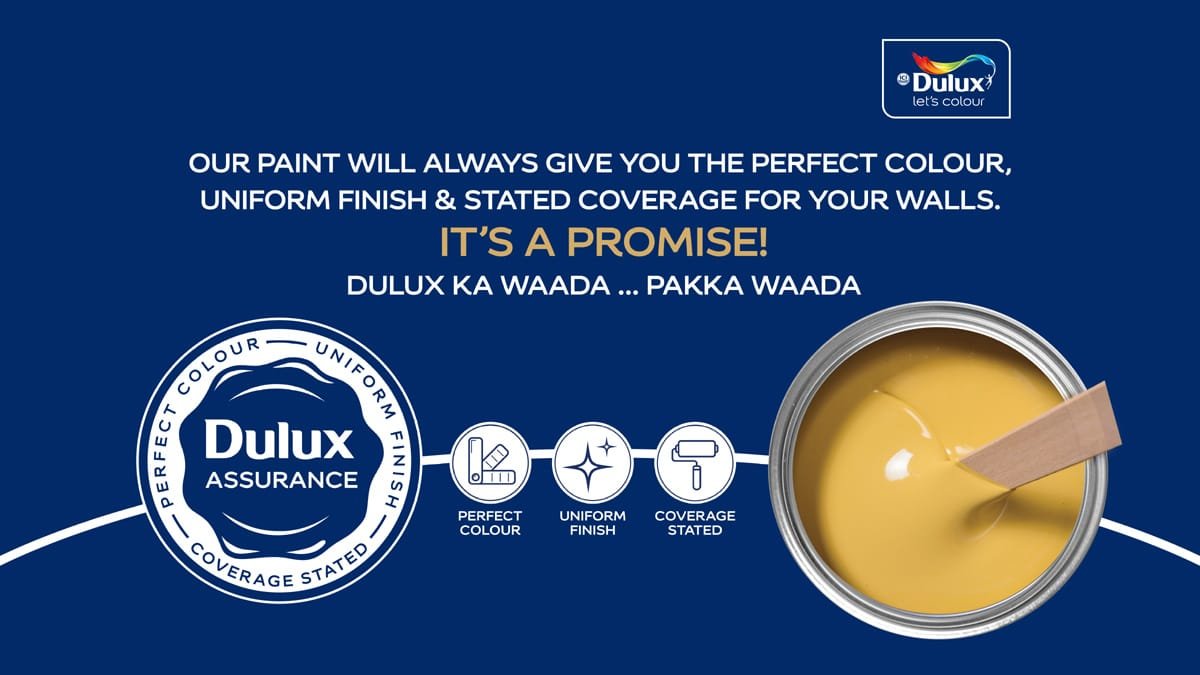 Dulux Assurance program was launched to makes sure their customers are at the heart of everything they do and are satisfied and happy. The brand puts in extra love and care in their products so they can provide their consumers with the best results as they would also expect nothing less than perfect colour, uniform finish and the coverage stated from a well established brand like Dulux.
With Dulux paints customers can make any kind of statement with regards to mood, lighting or ambience, all as per their liking. Customers can now easily contact them for any queries via following:
Helpline – 0800-38589
WhatsApp – 0300-0138589
Website – dulux.com.pk
Facebook- Duluxpakistan