Resham exudes confidence and elegance in a gorgeous beige and black Faraz Manan outfit. Her age is irrelevant, as she looks absolutely beautiful in her bold, monochromatic look. The black detailing of her ensemble reflects the elegance of her personality, as she owns every inch of her outfit with effortless grace.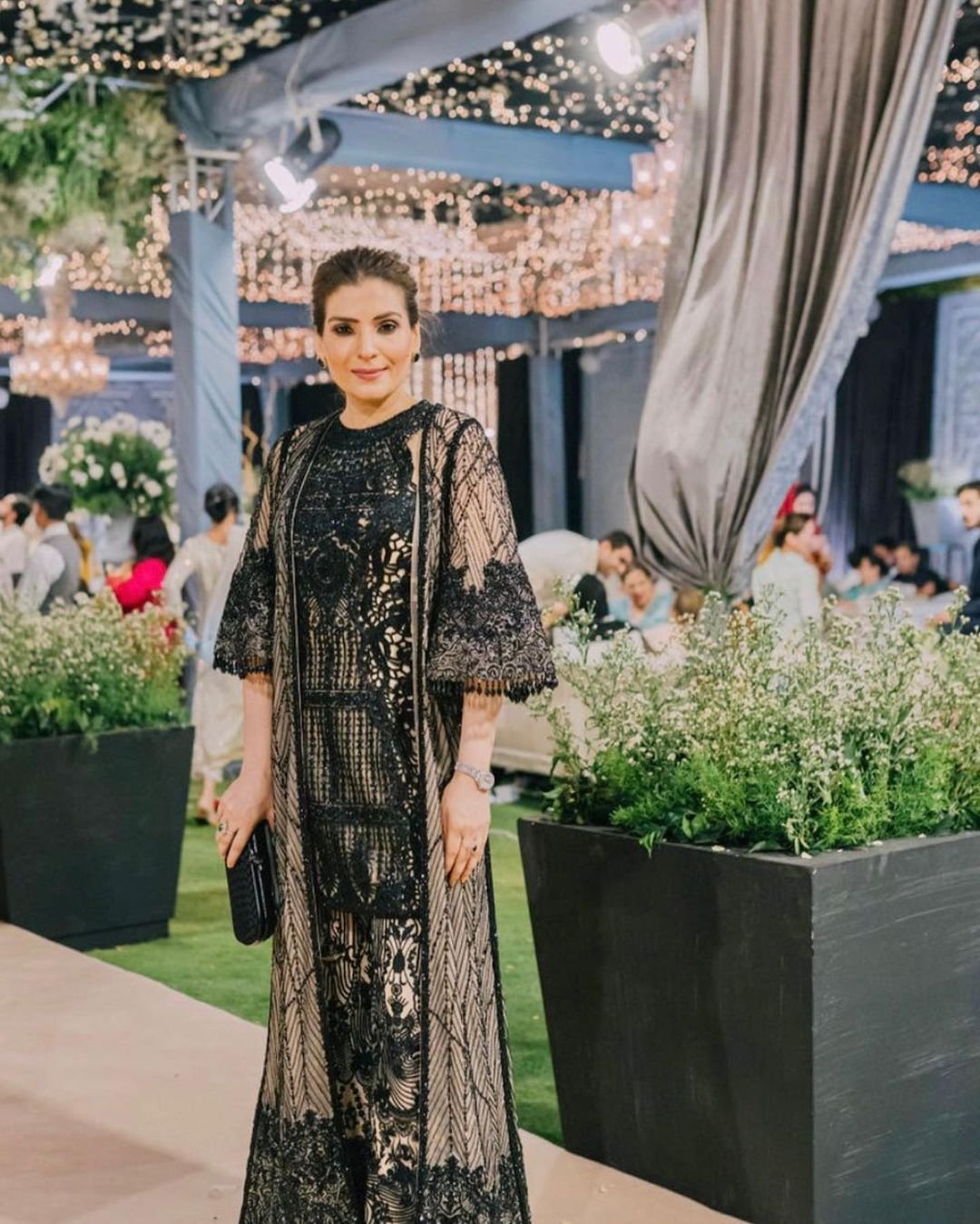 She struts down the hall with her head held high, her black bodycon dress with a front open jacket swaying gently with each confident step. Her nude shoes peek out from beneath the hem, completing the all-encompassing look. Resham commands attention wherever she goes, with her effortless charm and magnetic energy making others take notice. Her jacket is the perfect finishing touch, adding a touch of sophistication to her already-stunning look.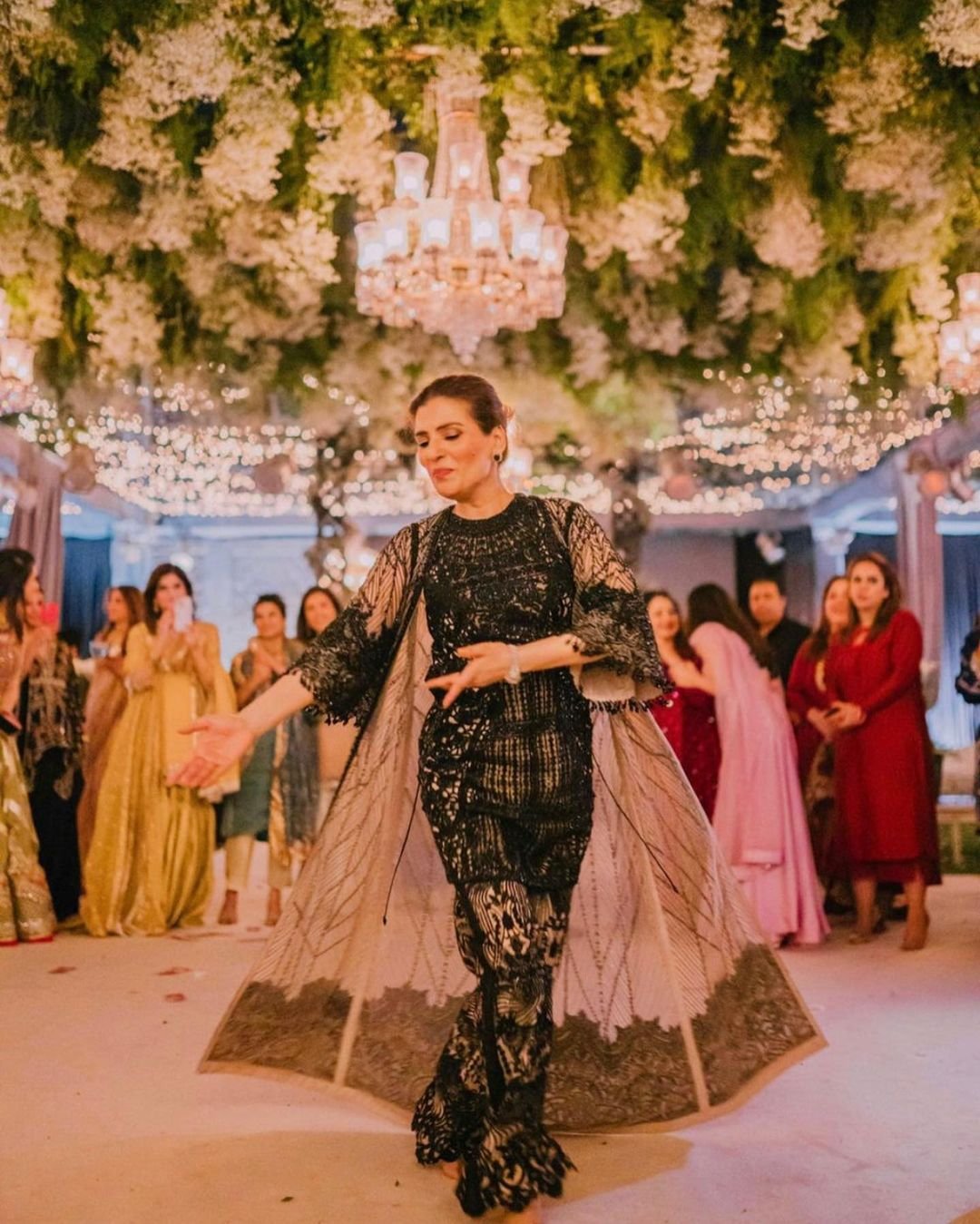 Age is just a number for this woman, as she proves that style and beauty have no limits. Her outfit perfectly captures her unique, one-of-a-kind spirit, standing out in a sea of mundane fashion choices. This woman is a true fashion icon, inspiring others to embrace their own individuality and always dress with confidence.