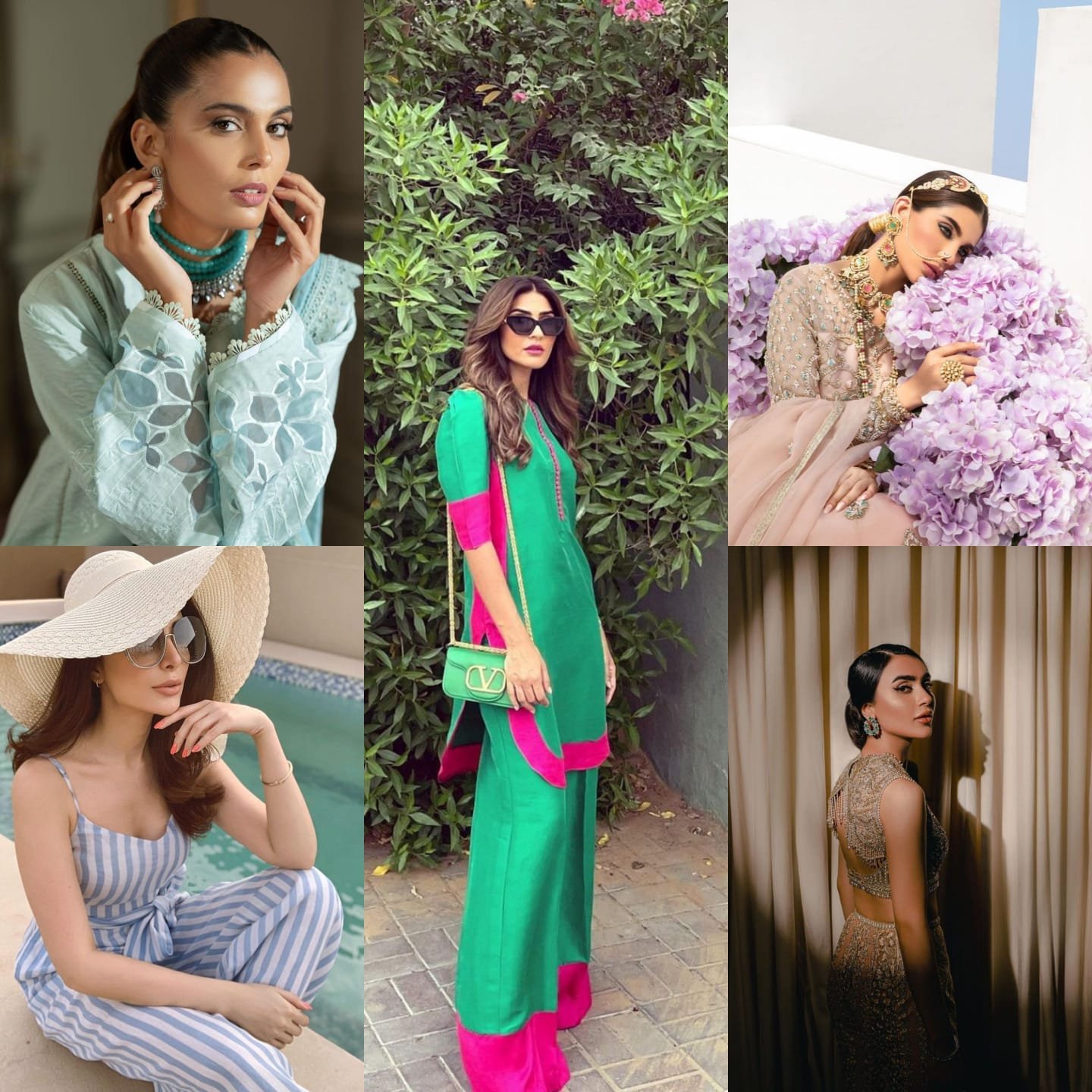 Pakistan's fashion industry is full of talented individuals that the country is proud of! Female fashion models in Pakistan inspire us with the latest fashion trends and style inspiration. Pakistani fashion models have earned significant worldwide respect for their glamorous skills and breathtaking looks! Here are the top 5 fashion models reflecting extraordinary women's fashion and trends.
Amna Babar
Amna Babar has made her way into a variety of fashion magazines for her distinct sense of fashion! She is one of the pioneers of women's fashion who pulls off each and every look with utmost grace and elegance. Amna is one the fashion models who are repeatedly seen on ramps and fashion shoots making us all a fan of her glamorous looks!
Kiran Malik
Kiran Malik is an absolute diva who keeps on setting new fashion trends for all! The gorgeous fashion model remarkably sets new goals and inspirations in the field of women's fashion adding a unique spark. From her trendy outfits to daring fashion choices, we adore it all.
Sabeeka Imam
Sabeeka Imam is a famous name among fashion models who have made repeated appearances with some of the renowned brands in the country! The style sense and fashion trends that these gorgeous models follow make them stand out as they are likely to make choices that an ordinary person may not! From beguiling poses to jaw-dropping expressions, we have become a fan of Sabeeka's style!
Mushk Kaleem
Mushk Kaleem is a renowned fashion model in Pakistan who has become the face of many brands to date! The eccentric style and quintessential essence that she adds in her fashion shoots make her stand out among all. Mushk serves bewitching looks and exquisite fashion sense that has got us all hooked. The talented model is also the owner of a candle brand, Musk by Mushk!
View this post on Instagram
View this post on Instagram
View this post on Instagram
Sona Rafiq
Sona Rafiq has become a recent social media sensation who is seen in almost every fashion campaign! The extraordinary, talented fashion model showcases bewildering fashion trends and is the talk of renowned fashion magazines! Sona is a beauty when it comes to expressions and jaw-dropping poses. She carries every look, be it western or eastern with utmost elegance and style!