Nomi Ansari is one of the reputed designers of Pakistan who never fails to impress us with his impeccable fashion game! From his glamorous eastern outfits to a chic collection of western attires, he is one of the most stylish designers in the country who can do anything when it comes to fashion. Sunday Times digital cover features 'The Secret Garden' by Nomi Ansari which is a beautiful amalgamation of creative prints and designs!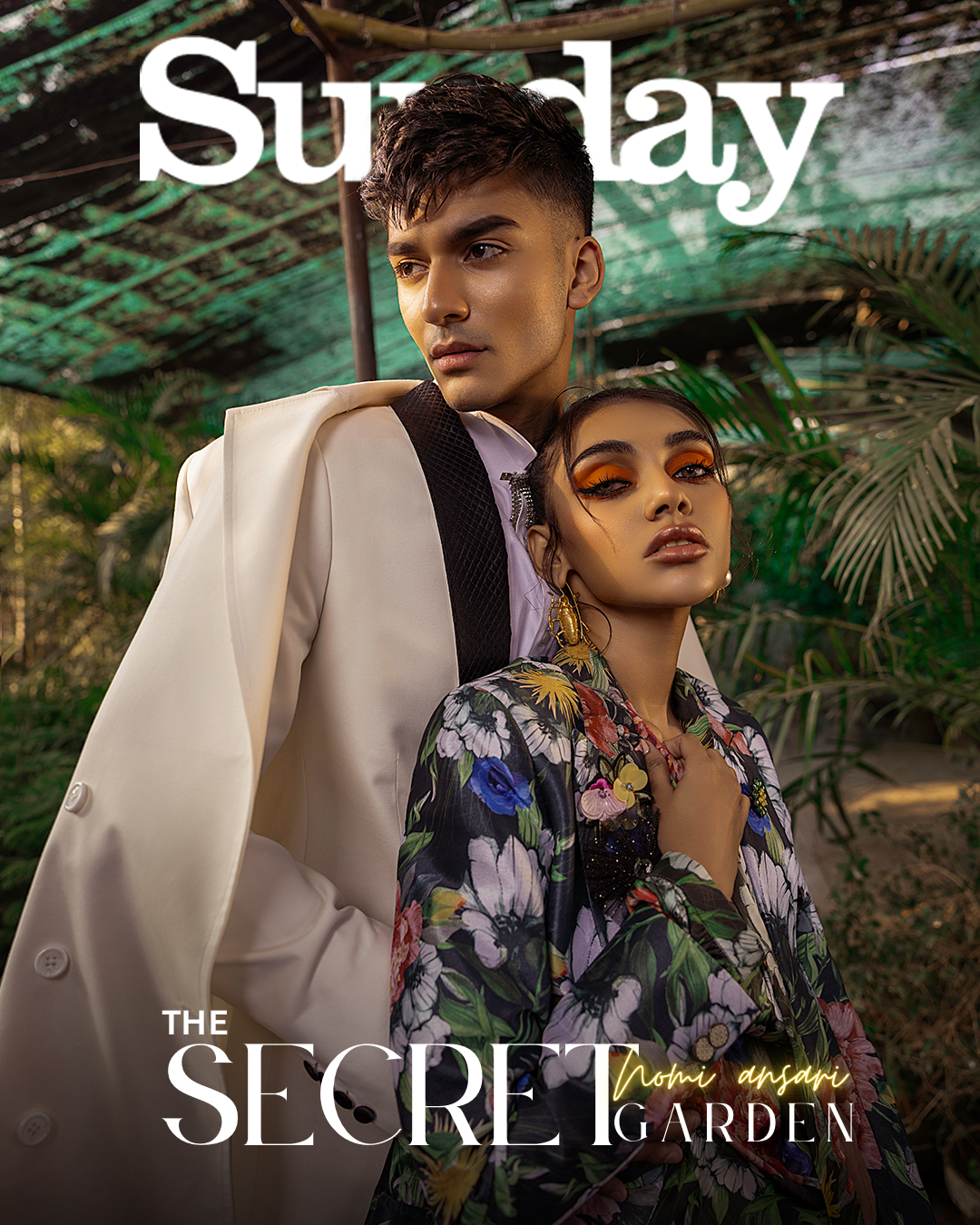 The distinct collection by the fashion maestro features patterns and designs that give a unique touch! Not only this but no one does print on print better than Nomi Ansari.
He loves to play with risky patterns that other designers may hesitate at! Surprisingly, they always turn out superb and create drool-worthy looks. For both men and women, 'The Secret Garden' edit is ideal for those who look out for bold options!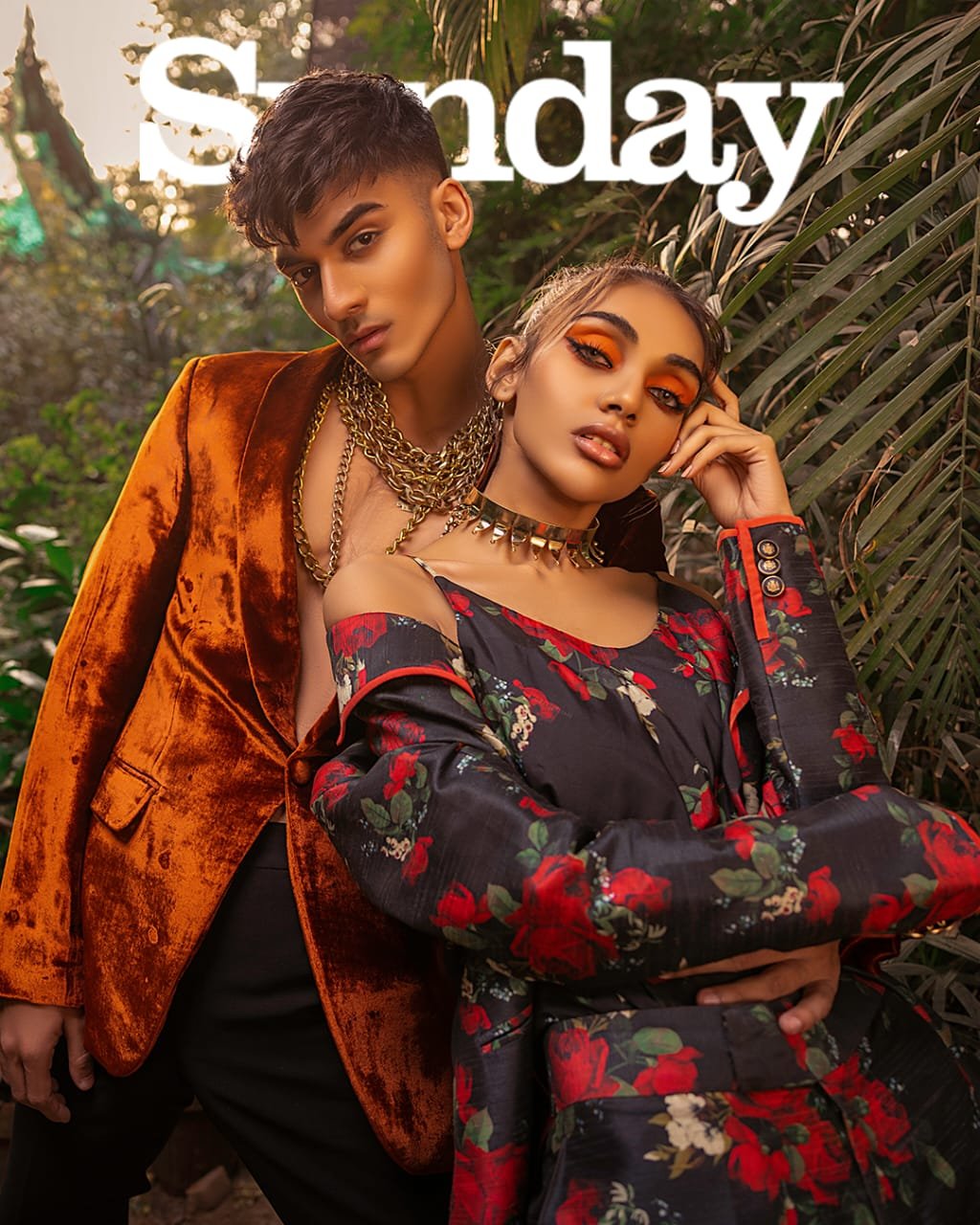 The spectacular collection features the gorgeous Maha Tahirani and Farhan Ali Khan. The uber talented Tabesh Khoja directs the cover. Other than this, their flawless hair and makeup are done by Nabila Salon. Everything is done perfectly from the pictures to the styling to reveal the breathtaking collection. The spectacular pictures are taken by none other than Najam Mehmood while the opulent jewelry is by Allure by MHT.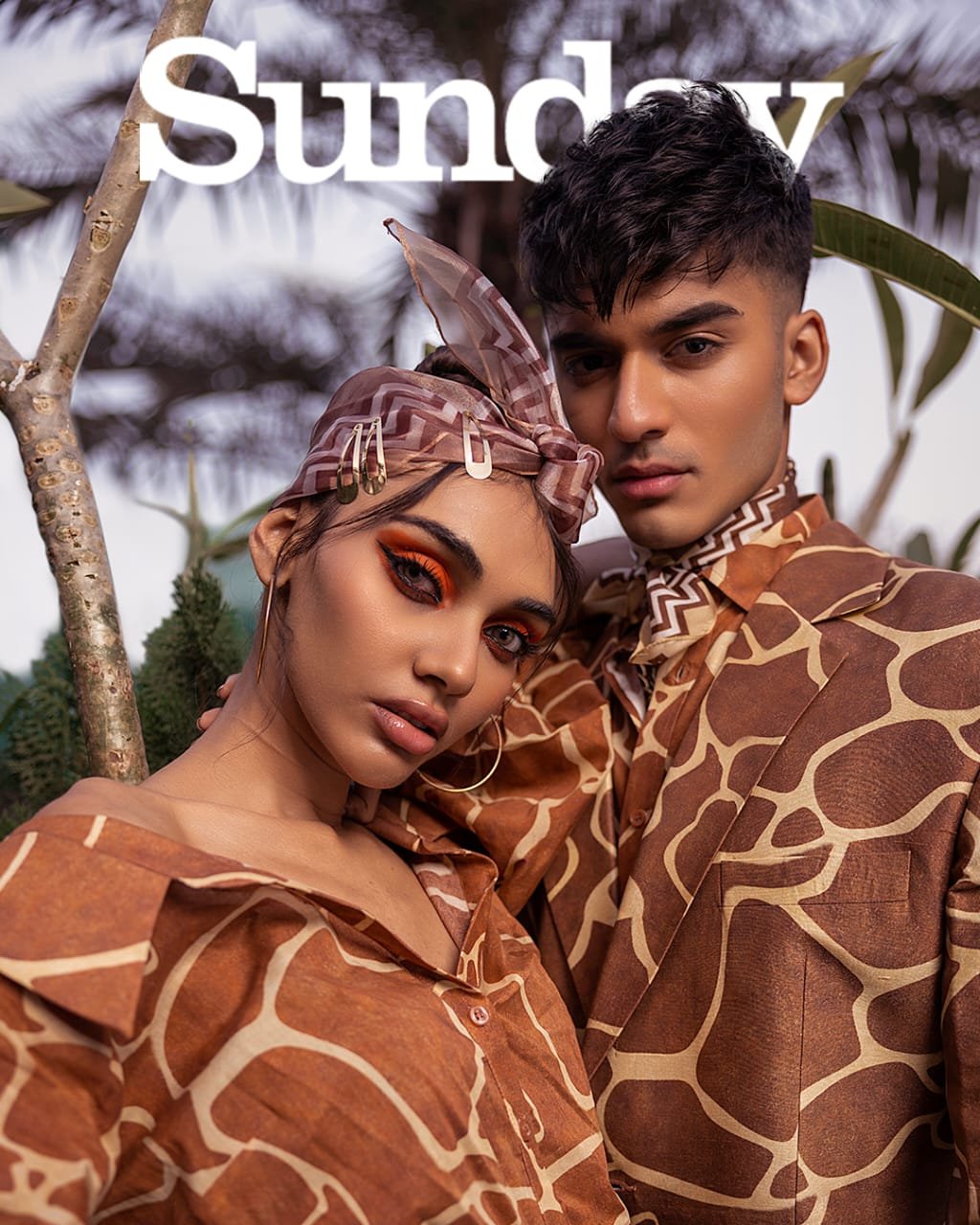 Along with women, Nomi Ansari holds immense talent when it comes to men's fashion. From rich colors to dazzling patterns, it's all praiseworthy. His recent edit also focuses on some of the spectacular designs that are worth noticing and makes one a fan of the talented designer's work!