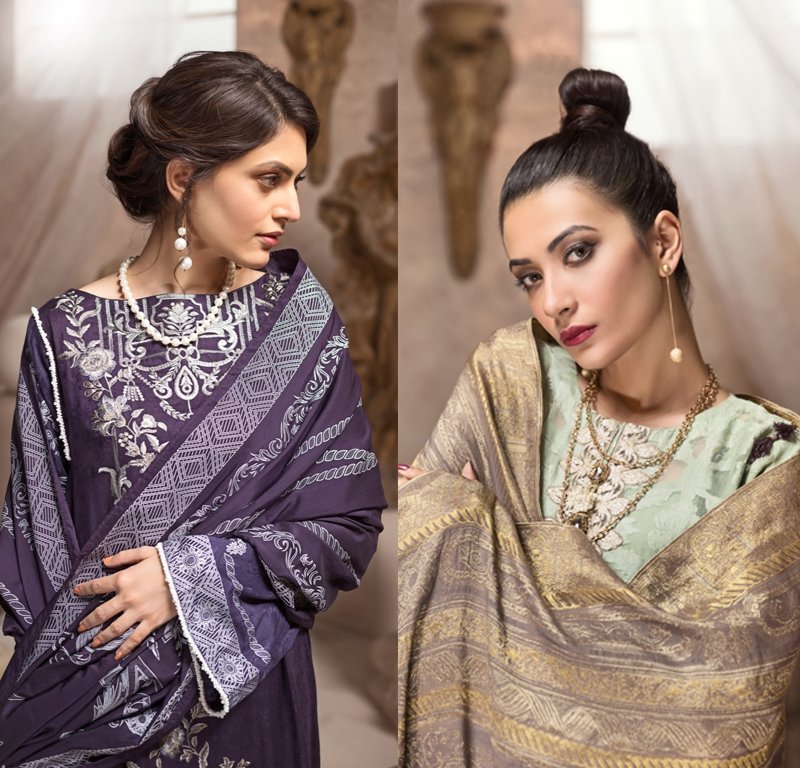 Ittehad has launched their latest collection of Premium Series and it's all you need for your Winter wardrobe. Premium Series is a collection of styles and elegant designs which will make you look elegant yet warm. Want more? Premium Series offers you a wide range of 1 piece, 2 piece and 3 piece suits. This series shows exceptional winter'19 collection which is both exquisite and classy.
This extravagant collection offers you a huge variation in fabric like organza, velvet shirts and linen too. With additions of silk, net and viscous dupattas, they enhance the beauty of your Winter outfit. These outfits play around with the prints, colors and embroideries. Blends of 1 piece, 2 piece and 3 piece suits ensure that you are covered for all your ocassions – be it going to the office, heading to the school, dressing up for a Winter soiree or getting ready to meet the gals for a cuppa coffee at the coffee shop.
Premium collection is both affordable and crisp to wear in Winter. So get ready to refresh your closets with this hot new collection.