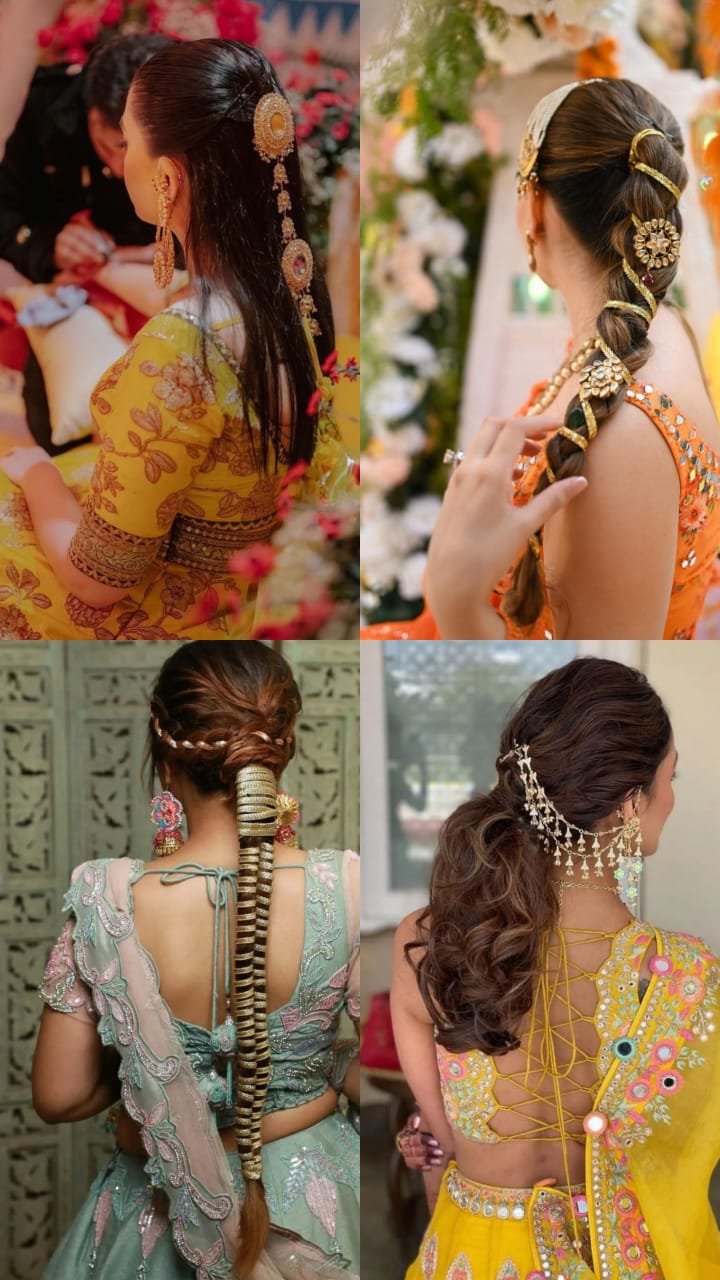 One of the most fun events in the wedding festivities is the Mayoun which is sometimes known as 'Haldi' or 'ubtan'. It is one of the happiest events where all the family and friends apply ubtan to the bride. However, the concept of mayoun has been enhanced over the years and now big events are carried out where the brides dress up and dances are prepared for it. Although one thing that remains the same is the yellow dress that is worn by the bride. Now brides opt for a similar color palette ranging from yellow and orange to pink for their mayoun events. Here are some of the hair and makeup trends for the mayoun brides!
Hair Accessories
One way to make a statement look is to focus on the details and make them special! Add exquisite accessories to your hair to make the most simple look stand out. This is one way to get yourselves noticed. The bride is the most important person in the hall and everyone is eager to spot her so make it worth their while! These accessories can be fancy hair clips or statement pieces that hang all the way down keeping your hair dressed up, just like you!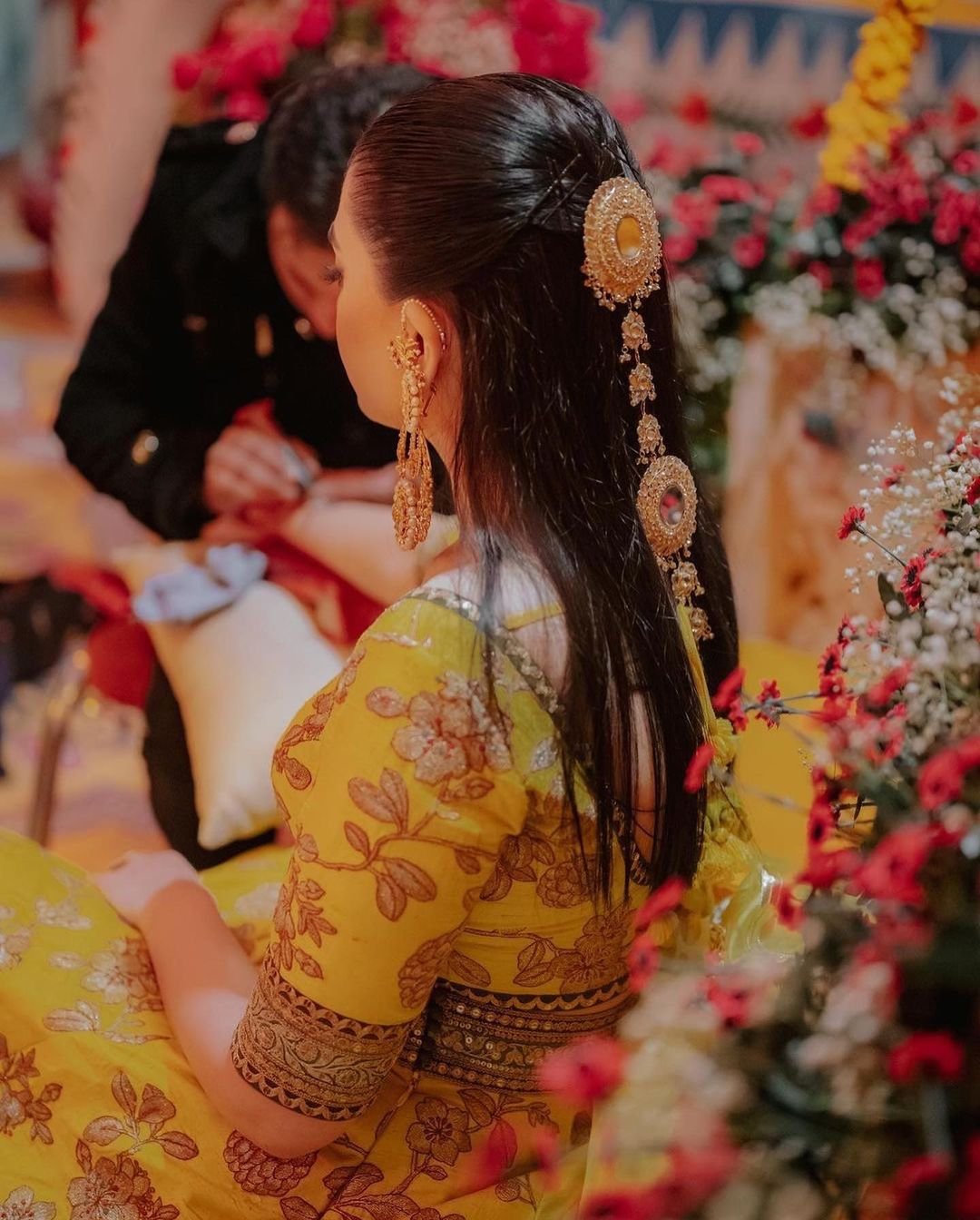 Other than this, accessories wrapped around the braids have always been trending. From flowers to ribbons, there are numerous ways to achieve a chic braided look that will definitely make you ace your bridal look!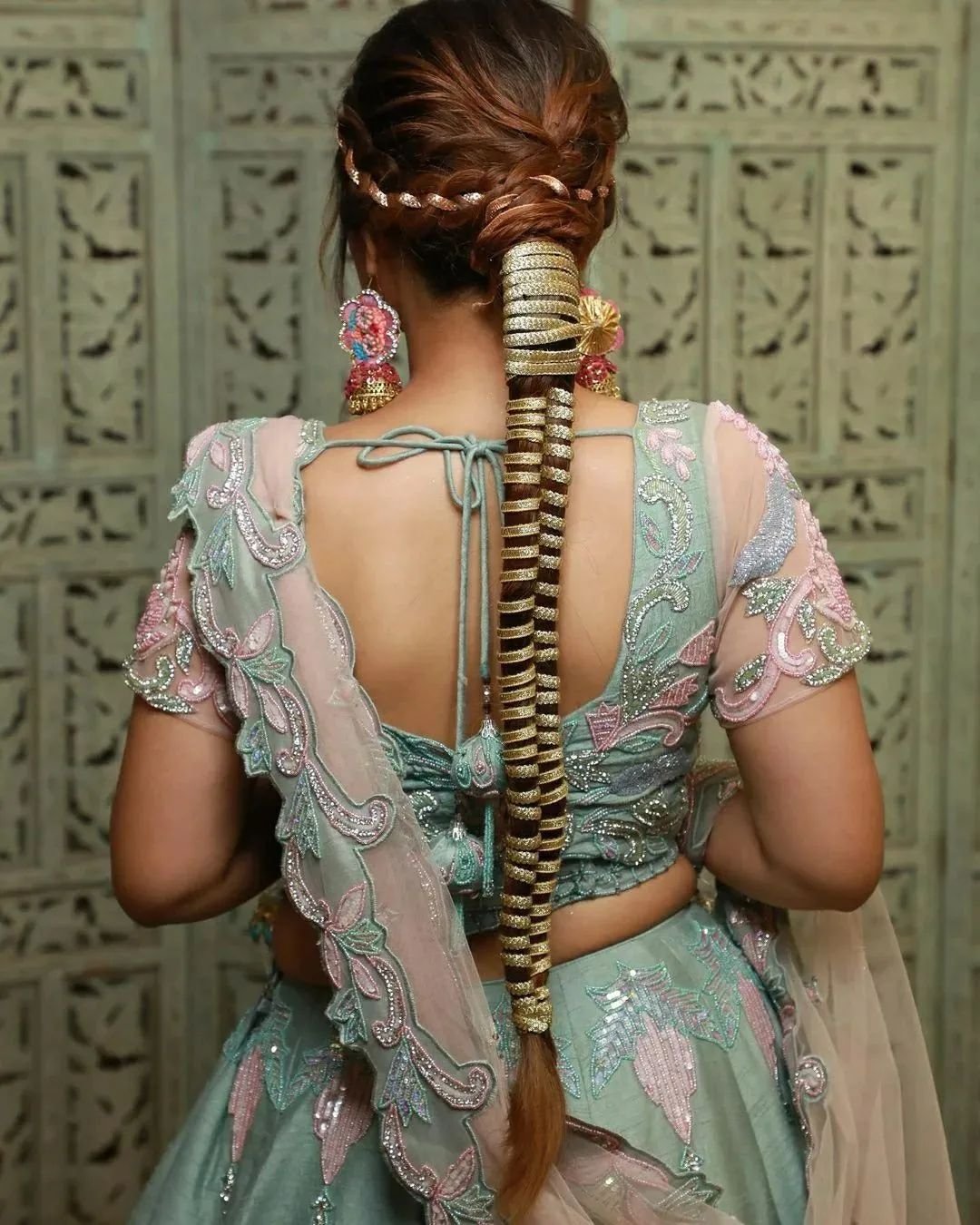 Statement shoes
One thing that we all crave for cute details in the overall bridal look that always leaves an impression! Make the most of your haldi event with cute khussas or kolapuris that are not easy to forget. With small messages on them, make the most of your bridal footwear!
Bridal jewellery
Ethnic jewelry has been trending always but it's time to bring a unique touch to your mayoun bridal jewelry. Embroidered flower jewelry is a unique trend that is making waves among brides and is a beautiful alternative to typical jewelry. It will enhance your mayoun look, making your hands the center of attention!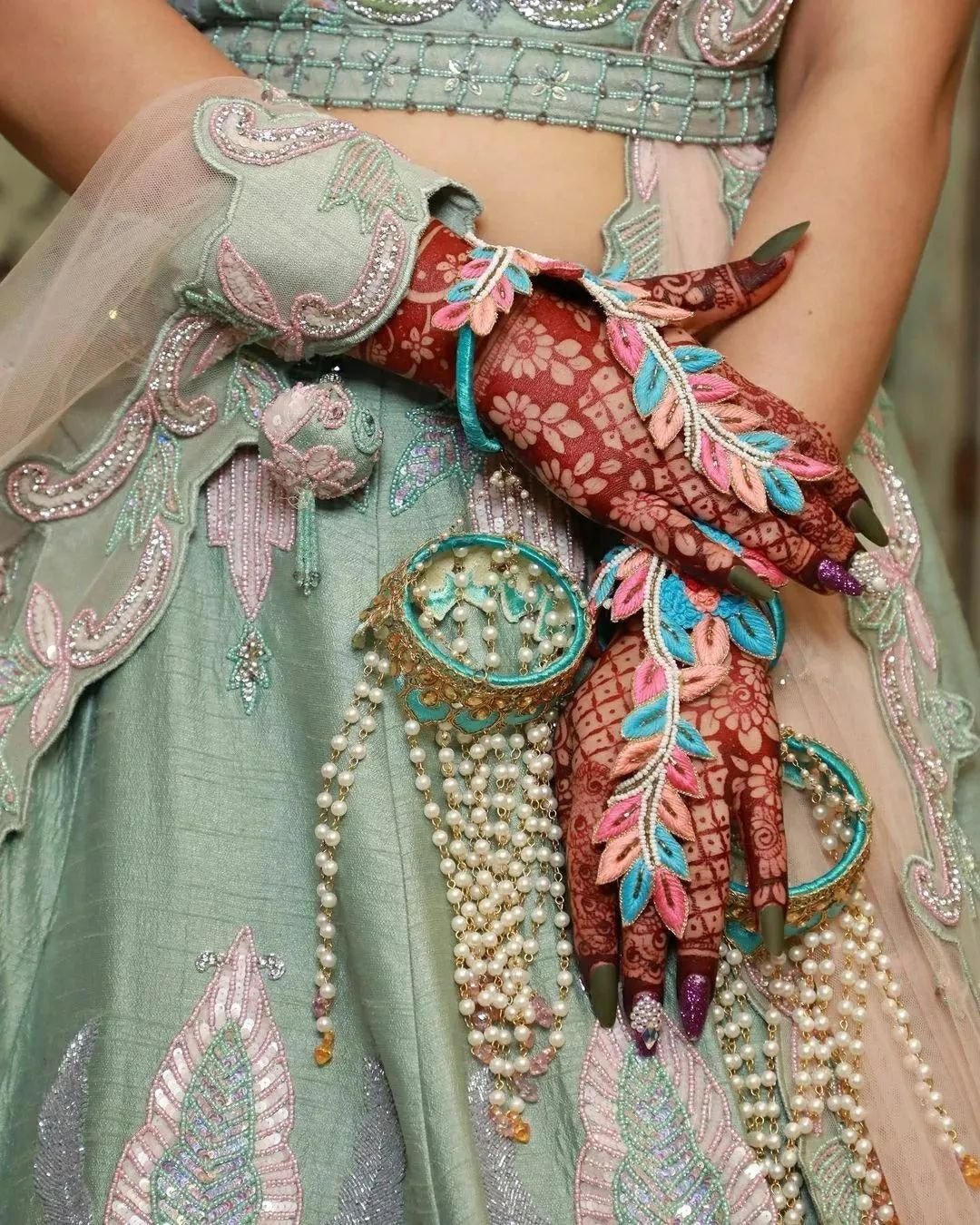 Even one single jewelry piece wonders if it is styled the right way! Here's a beautiful jewelry piece that extends from the ears to the hair, grabbing all the attention! Such a piece reduces the need to work hard on your hair as it steals the limelight. Look for statement looks as they make the bride stand out! Moreover, the ear-cuff jhumka is to totally die for as it will definitely set everyone's eyes on you!