If you are in search of ladies' scarves for the current season we recommend you to visit Ideas outlet or their website where you will enter a world of colors and chic designs. Below we are sharing our favorites from the ladies scarves section which gives you a peek into what is on offer in their stores and online:
This cream scarf is an absolute must-have for ladies. It can be worn with the same shades of outfit or can be worn in contrast as well. You just need one cream scarf to give a complete feel to your wardrobe. Every lady needs solid colors in her wardrobe so this is an essential buy.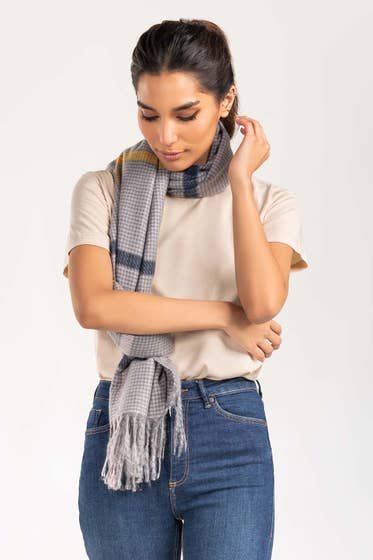 This multi-colored scarf is our second pick for you. It can be used with different outfits and shall give a new feel every time you wear it. This multicolored scarf is vibrant and adds life to any dress.

This grey and white scarf are eye-catching. It is a fine weave polyester scarf styled in a striped pattern for a sophisticated look. This scarf is ideal for formal dressing. It is a must-have if you want to dress to impress!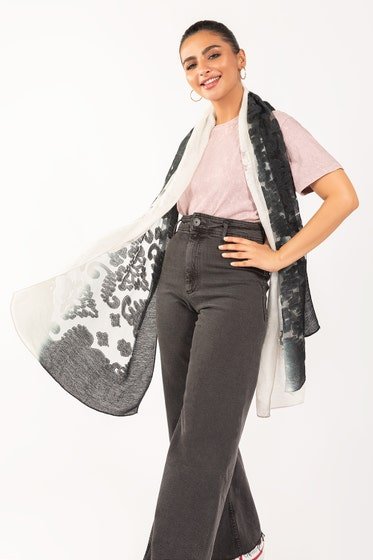 This black and white scarf comes in handy when nothing else seems to suit your style. This scarf is one of the must-haves from Ideas. Its abstract print will add sophistication to your dress and personality.
This subtle colored pink check scarf can add a soft touch to your dress. It is ideal for college girls. This scarf can be worn with the same color dress or in contrast to bring out the beauty of the dress and a confident you. 
A plain dyed scarf in the right color and tone can save you from a lot of hassle. This scarf can add to the beauty of your plain dress and can also be used with any print to enhance its beauty further. Ladies need solid colors in their wardrobe as they come in handy when nothing else seems to help.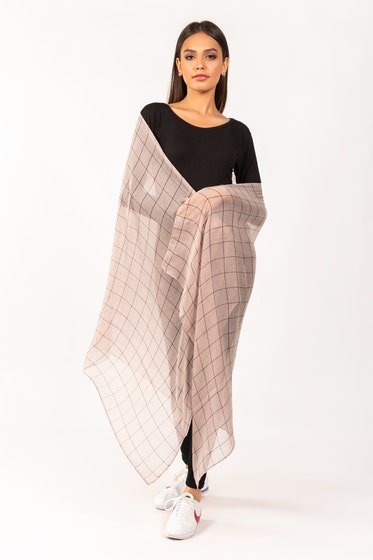 This beige and black checkered scarf is a must have for ladies who have a good sense of fashion and style. This scarf is your best option when heading out with friends in the evening. It can be worn in different styles to add beauty and elegance to your dress.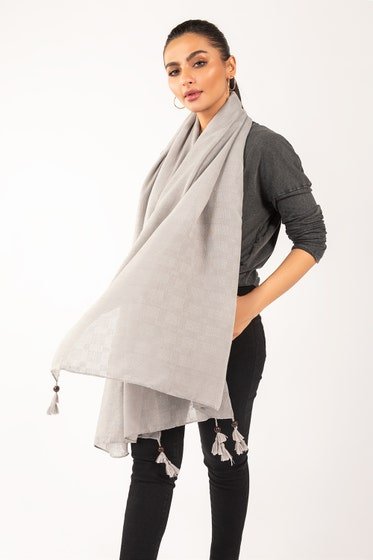 This grey scarf is another favorite of many ladies who visit Idea's online page. It is a solid color with can be used with different dresses to complete your fashion statement. This sober color is a must-have!
These best ladies' scarves in town are available at Ideas at an amazing sale where they are up to 70% off these days.
You can buy all the above ladies' scarves by visiting the nearest Gul Ahmed store near you or better still you can enjoy buying all these and a lot more staying indoors and shopping online from their website: https://www.gulahmedshop.com/women/salt/shawls-stoles/scarves Delivery is free on orders worth PKR 2000 or more. So, Happy Shopping!