Faisalabad, a city steeped in history and tradition, a beacon of modernity and eco-friendliness emerges. Din Gardens, the first gated community in the city, is a testament to innovation and sustainability, offering a new paradigm of living for the discerning residents of the city. Nestled just off the motorway, this visionary project by the esteemed Din Group is poised to redefine luxury living while embracing the ideals of environmental conservation.
View this post on Instagram
Din Gardens seamlessly blends comfort and luxury, making it highly accessible to those who seek a harmonious and sustainable lifestyle. One of its standout features is the sprawling central park, green oasis and lagoons that will allow residents to connect with nature right on their doorstep. Towering super trees stand as sentinels of environmental consciousness, providing shade and serenity.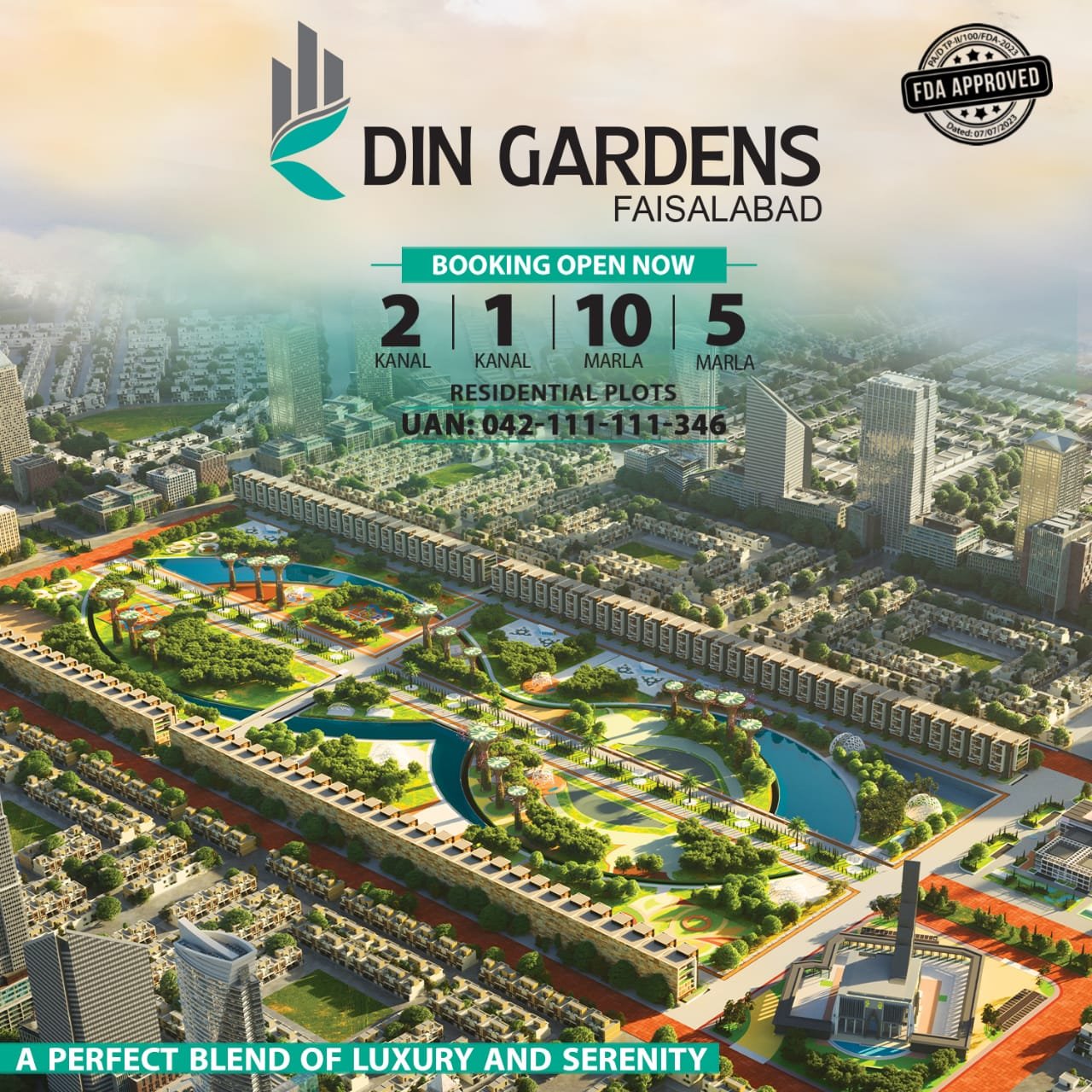 At its core, Din Gardens is a tribute to the future of eco-friendliness and sustainability. In an era where preserving the environment for future generations is of paramount importance, Din Group's visionary project sets a new benchmark for responsible living. The community's commitment to sustainability not only safeguards our planet but also ensures that luxury living doesn't come at the cost of ecological responsibility.
View this post on Instagram
@DinGardens
#newfaisalabadcity #Sustainability #DinGardens #DInGroup #realestate #ecofriendly #Faisalabad #RealEstateInFaisalabad