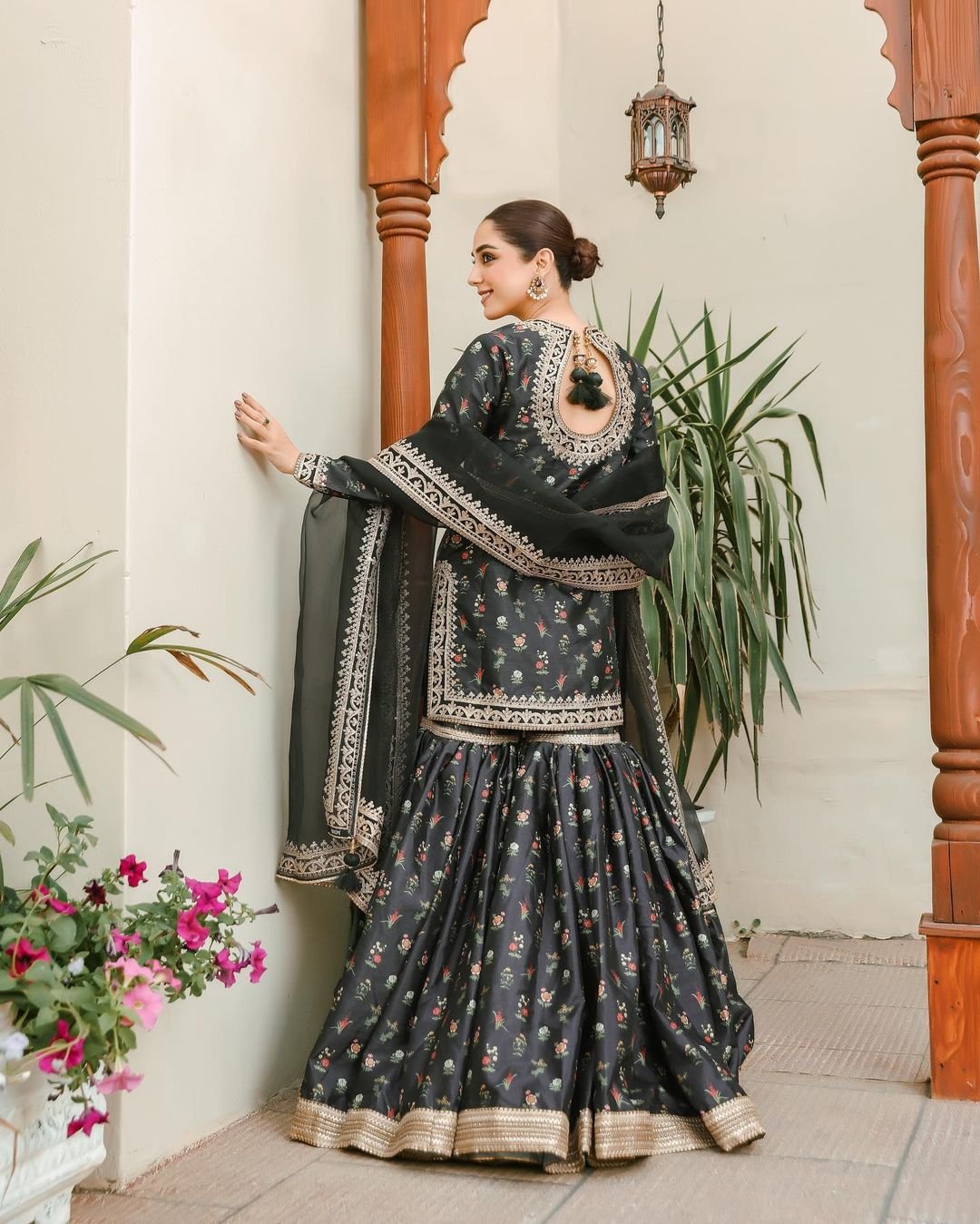 Eid ul Fitr 2023 was celebrated in full swing like every other year. We couldn't resist spotting some of our favorite looks who left us all in awe. The effort that is put into all the beautiful actresses and celebrities in creating the perfect Eid looks is unmatched. Here are some of our favorite Eid ul Fitr looks!
Zahra Malik
Zahra Malik keeps it all traditional and festive for Eid ul Fitr 2023! We're in love with this gorgeous red pishwas by Mohsin Naveed Ranjha that is styled to perfection by the beautiful model. It is one of our favorite looks for all those who love to go overboard for Eid!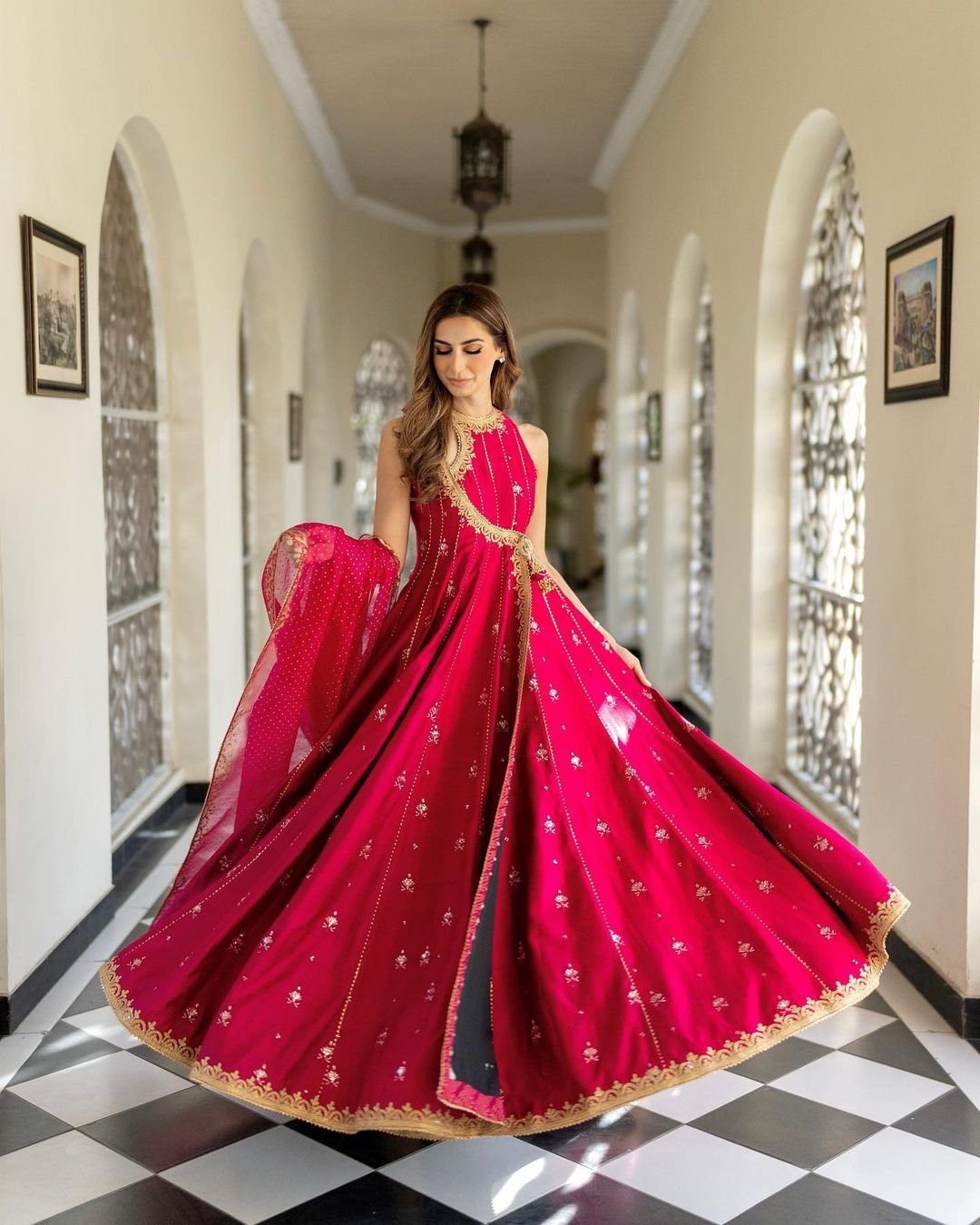 Alyana Shamsi
Alyana Shamsi is a treat for the eyes in a hot pink Zainab Salman attire for Eid. We're all in for vibrant colors and festive pieces for Eid to make it one of the most exciting occasions. Alyana completely understood the assignment and looked absolutely elegant wearing this pink number!
Maya Ali
Maya Ali wore a gorgeous floral gharara set by Mohsin Naveed Ranjha for Eid. The gorgeous actress is a vision to behold in this floral attire that gives off summer vibes. Eid in summer gives you the perfect occasion to bring your floral dreams to life and we see Maya Ali doing it to the fullest!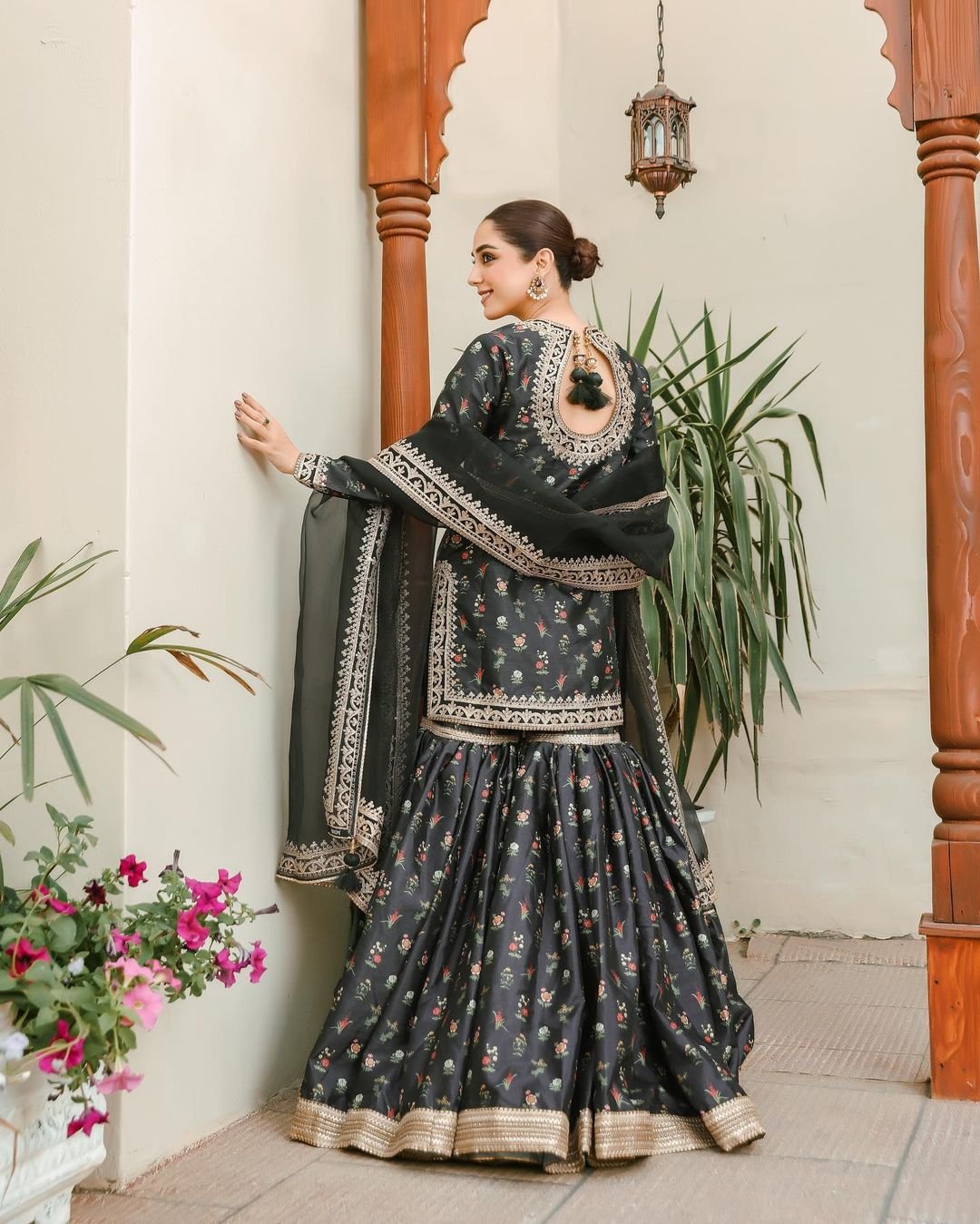 Neha S Taseer
Neha is an emblem of beauty and elegance in a lilac Kaftan. She keeps it all easy breezy yet elegant making us fall in love with the beautiful color. The gorgeous model shows how minimalism can be carried with grace and style. We're in awe of her fashion sense and how gracefully she has pulled off the entire look!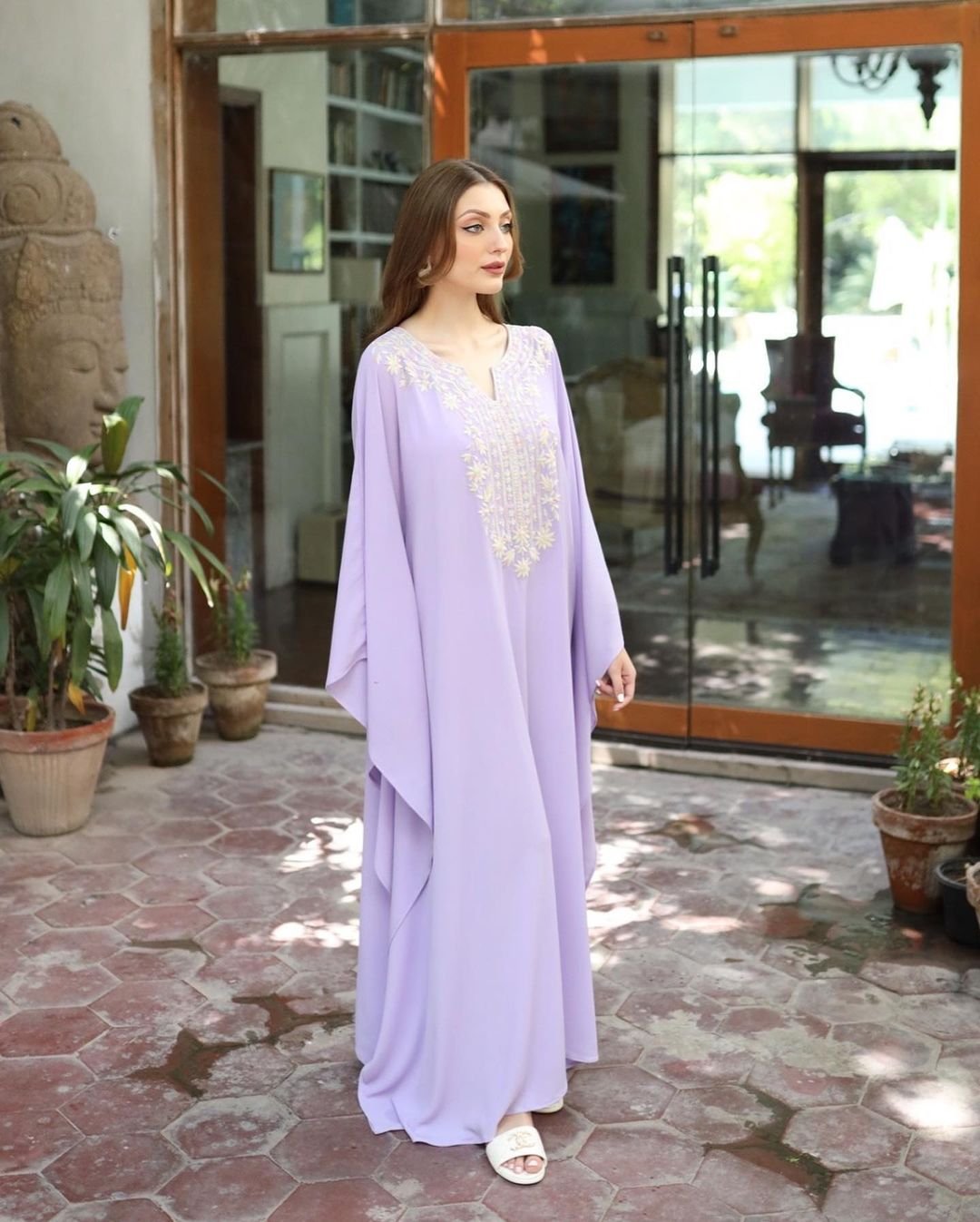 Sanam Mody
Sanam Mody looked absolutely gorgeous in a yellow number by Nida Azwer Atelier. The vibrant color was perfect for Eid as it made the gorgeous actress glow. The stylish actress always impresses us with her impeccable choice and here we are impressed again!
Alishay Adnan
The beautiful stylist, Alishay Adnan stuns in a stylish Kaftan by Sehrish Rehan for Eid day 1. The gorgeous combination of mustard and white really suits her well that she carries the elegant attire with grace. Keeping it all graceful and elegant with minimal jewelry and heels, Alishay makes it to the best dressed for Eid!