In the ethereal realm of Pakistani haute couture, where dreams and emotions intermingle with reality, resides the captivating collection known as "Hazaro Khwahishen." by ace Pakistani designer Fahad Hussayn. "I have witnessed many different kinds of mother daughter bonds in my line of work , so when I heard Hadiqa´s song for the first time , she explained to me teary eyed how these words were her mothers poetry and she sung it for her love ,  I immediately knew what I wanted to visualise this as , pure emotion , unconditional love of mothers.
To honour the love they shared . "
Within this sartorial tapestry, a tale unfolds, revealing the poignant encounter between the esteemed Pakistani songstress, Hadiqa Kiyani, and the visionary Fahad. It was during a period of profound concern for her beloved mother that their paths serendipitously crossed, forever altering their lives and giving birth to this line of summer couture.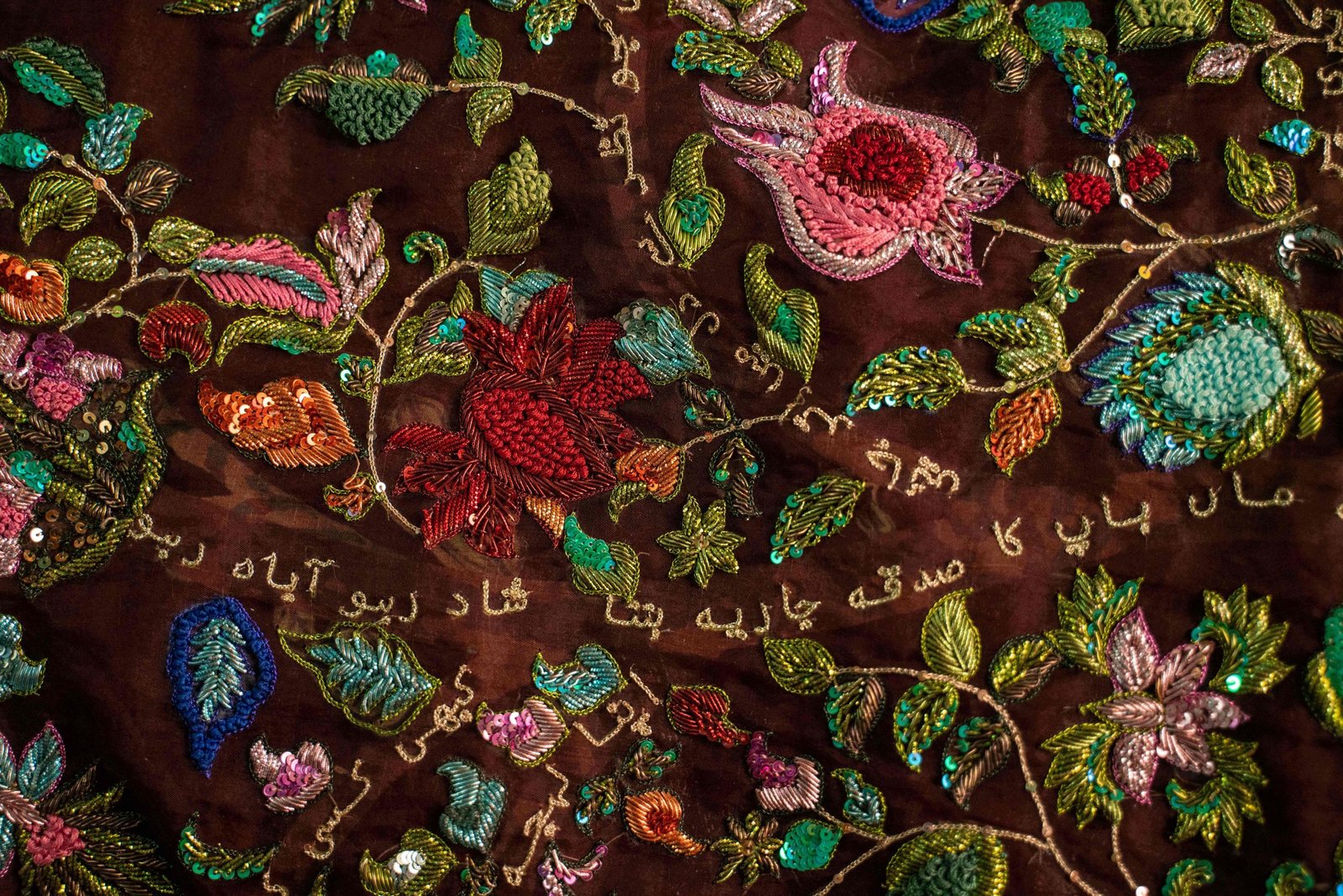 For Fahad, the depths of his experiences extend beyond his role as a designer; he is also a sentient being yearning for diverse aspirations on behalf of daughters worldwide. The profound sentiment of unconditional love, palpable in the air, clung to Fahad's heart, leaving an indelible impression. This emblematic narrative, of the passing down of treasured legacies, stirred his creative spirit. After listening and experiencing Hadiqa Kiyani´s struggle with her mother passing away, he thought about what an artist does.
Translates their and their collaborators emotions into their work. And that's what Fahad did. "I felt right and that's the best thing that one can have as an artist" said Hadiqa Kiyani, who says Fahad´s after listening to fahad´s idea of creating clothes and translating into visual artist through his short fashion films were so special.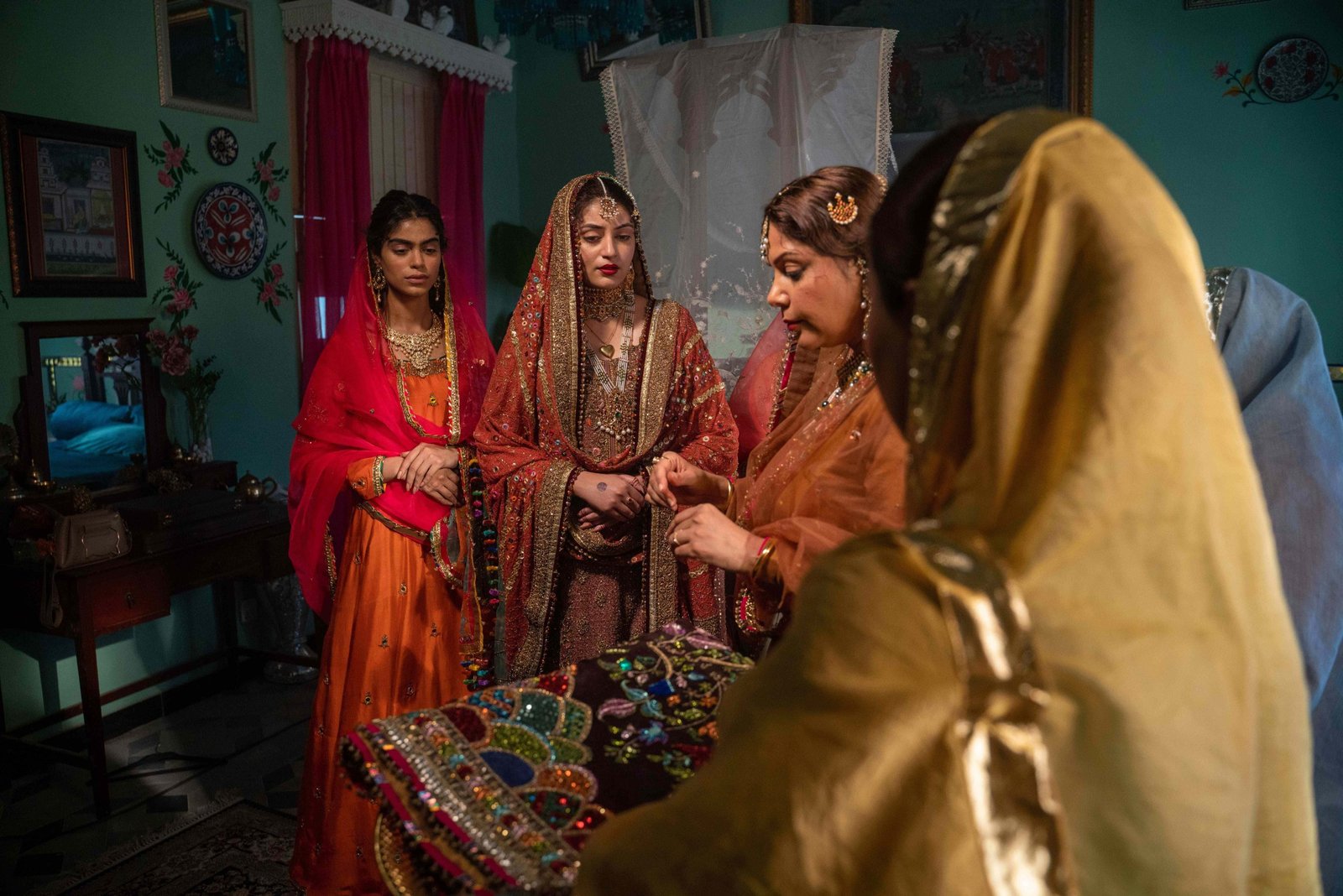 What better homage to the sacred bond between mother and daughter than to bestow upon them heirloom treasures, inextricably intertwined with their shared journey of growth, tenderness, remembrance, and introspection? The convergence of exquisite haute couture pieces within this collection serves as a gateway to a realm beyond our mortal realm—an ethereal marriage of emotions and artistry that defies the boundaries of imagination.
Imagine, if you will, the poignant moment of rukhsati—the bride's departure from her parental abode—wherein a mother, laden with emotions, imparts her shawl upon her daughter. This gesture, laden with symbolism, seeks to shield her from the malevolent gaze of the envious, as if the very essence of the mother's soul was woven within this ethereal garment. Fragrances intertwine, blending the scents of mother and daughter, as their hands clasp together one final time before the daughter embarks upon her new abode while classical music is being played in background. Such an instance embodies the epitome of fervent emotions, an apotheosis of intensity. Recalling the recording of the fashion film Hadiqa Kiyani said "For me it was quite special, the poetry i was signing was obviously my mothers last poetry so obviously it had the deep emotional impact on me"
At the core of this extraordinary collection lies the soul-stirring shawl—a remarkable piece of cloth, spanning an astonishing 4.25 yards, which embraces the wearer with the warmth and love of a mother's embrace. As a designer, Fahad has dedicated himself to the pursuit of capturing and conveying the essence of this profound emotional connection through his artistry—a quest that transcends the mere creation of garments.
Enveloping this sublime narrative is the ethereal chorus crafted by Hadiqa Kiyani herself, her melodious voice resonating with the very spirit of her late mother. Each musical note, an evocative testament to the artistic finesse passed down through generations, represents a vanishing art form—a profound homage to the delicate artistry inherent in the realm of garments.
Guided by the celestial harmonies composed by the maestro, Ustad Baqir Ali Khan, Fahad's collection becomes a sanctuary for this dwindling art form—a precious vessel, safeguarding its essence for generations to come. The echoes of an ancient melody reverberate through each meticulously crafted ensemble, weaving a tale of a bygone era, entwined with the resplendent threads of modernity.
In the enchanting realm of "Hazaro khuwahishain," Fahad, Hadiqa, and their collective artistry converge, transcending the boundaries of time and space. They beckon us to immerse ourselves in this breathtaking spectacle—a symphony of emotions, melodies, and garments—a testament to the enduring power of love, heritage, and the transcendent nature of artistic expression.
Credits: Adeel Riaz