Abeer Iftikhar looks all radiant in a blue pishwas by Faiza Saqlain. The beautiful blue hue accentuates her glowing complexion, making her stand out in a crowd. The way she carries herself is graceful and elegant as if she was born to wear this dress.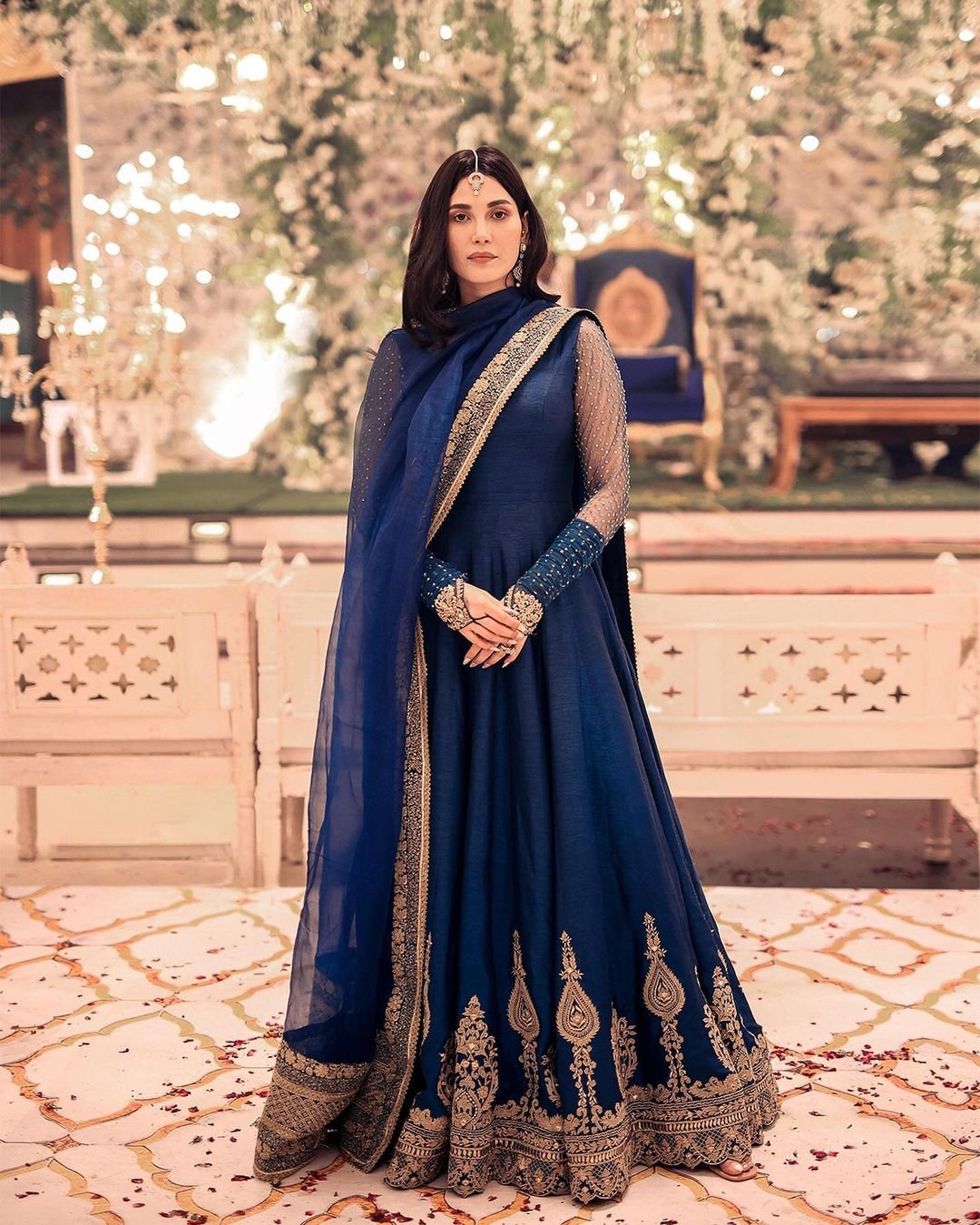 As she walks, the hem of the dress twirls gently around her legs, adding an air of whimsy to her appearance. Her accessories are minimal yet carefully chosen, complementing the simplicity and elegance of the dress. Her hair is swept into an effortless updo, allowing the dress to take center stage. People can't help but look in awe at Abeer in the all-blue frock.
Abeer Iftikhar looks serene, enchanting, and utterly mesmerizing. Her dress is unassuming yet embodies a timeless sense of style. It's a reflection of her personality – simple yet beautiful. She captures the essence of classic femininity, and it's hard not to adore her beauty.