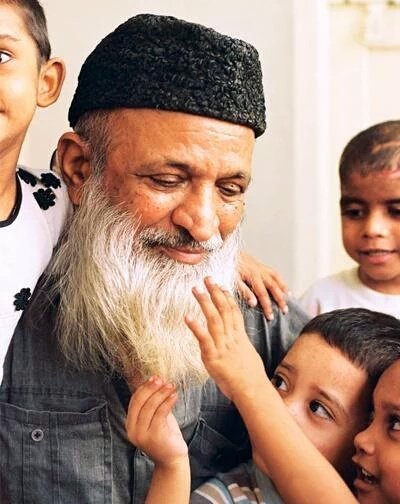 Angel of mercy, a great philanthropist and a humanitarian hero are words that suit the personality of the father of the nation – Abdul Sattar Edhi. The thing that made him Abdul Sattar Edhi was his philanthropic causes. He was a shelter to thousands of homeless and impoverished masses and a father figure for them. He started his welfare on a small scale which later expanded to dispensaries and medical centers and later his ambulance services got established with the motive of delivering aid and pharmaceuticals.
The services of the Edhi foundation expanded not only in the city but started to serve in the urban and rural areas as well. There is no doubt in this fact that Edhi was a hope for many poor, socially vulnerable, and helpless kids and people. By the time of his death, Edhi was enlisted as a father of 20,000 people and was given prominent recognition as an angel of mercy.
It is because of Abdul Sattar Edhi's undying efforts and mercy for the underprivileged that gave him prominent recognition in the way that he was regarded as Pakistan's most appreciated and well-known figure. Edhi was a name of hope, mercy, kindness, and love and he was a solid promoter of religious patience in Pakistan. He committed his life in the name of his people and his country. From newly orphaned kids to kids and people of all ages, they were and are safeguarded under the name of Abdul Sattar Edhi.
Edhi was always available for his services and his welfare was open to everyone keeping aside any race, sect, or religion of people coming to him. He was a source of beginning a new life for mentally challenged people and kids, drug addicts and orphans. Edhi always remained updated about the current societal matters and he had a wide and liberal spectrum of awareness and thoughts about it, for instance; feminism. He always opened up his doors for women to work for his welfare by providing them job opportunities so that they can feed their families.
It is all because Abdul Sattar Edhi had a heart of gold. Despite having financial instability when he began his welfare, he never shut doors on anyone seeking shelter under his umbrella. He was a man of honor and that is why he has been given multiple awards like Shield of Honour by the Pakistan Army, Nishan e Imtiaz, Khidmat Award, Human Rights award, and lastly Jinnah Award.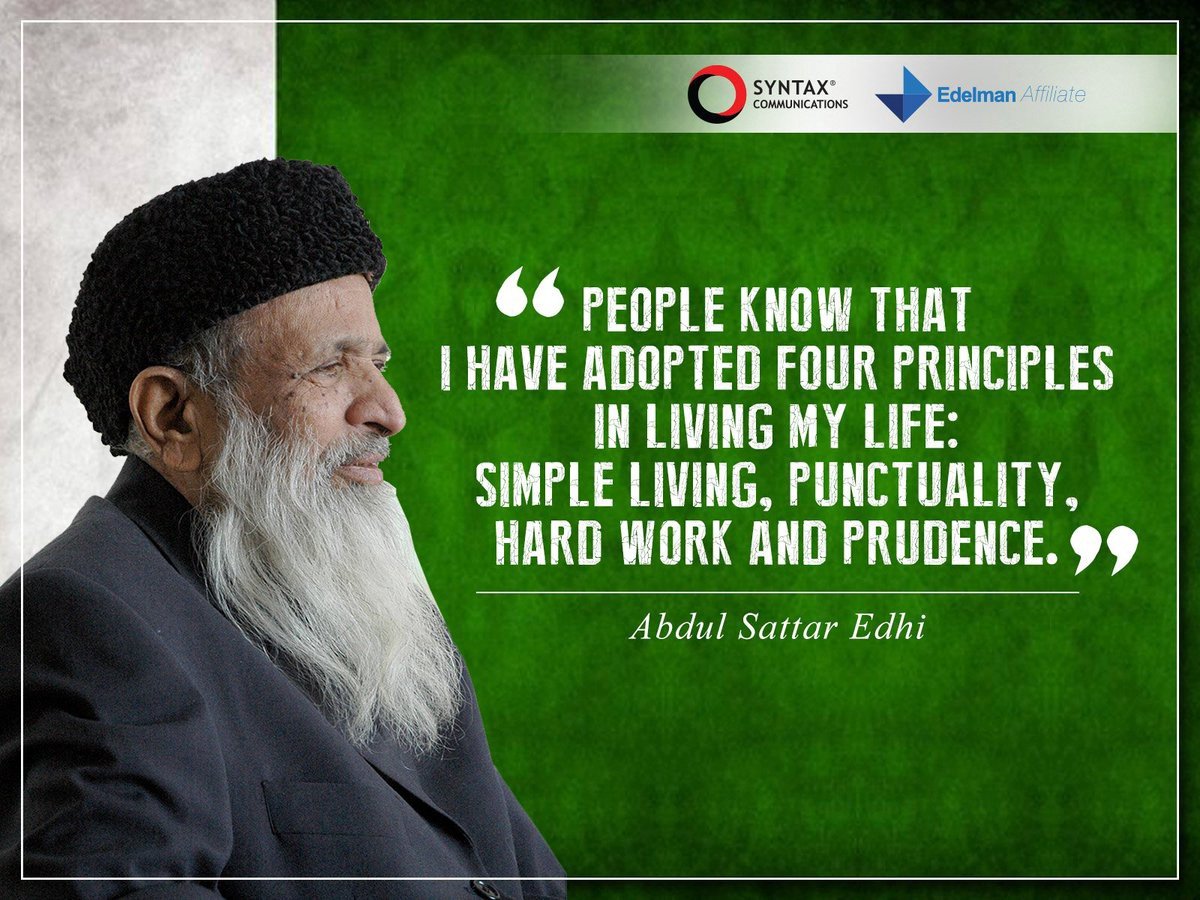 Edhi was a man of his words. All of his life, he contributed to the betterment of his people, he made it outside of Pakistan and people from all over the world knew him for his countless humanitarian services and he was also given the title similar to Mother Teresa of Pakistan. Edhi was all about spreading happiness, sharing shelter, and feeding the underprivileged. Edhi is a star in Pakistan for everything he did for his people and his motherland.
View this post on Instagram

It wasn't as if he just provided the underprivileged with shelter and food but, he gave his best to educate the younger generation so that they can stand on their own. It is all because of Edhi that several kids got educated and now they are somewhere doing better in life. Not only did he focus on their academics but educated them on Islam as well. A teacher was there in Edhi who gathered all of these little flowers in his garden, watered them with love and empathy and now they have bloomed. Edhi was a mentor, a guide, a light in the darkness, and above all a Father to many.
View this post on Instagram
"Empty words and long praises do not impress God. Show Him your faith by your deeds."            
-Abdul Sattar Edhi