Met Gala 2023 was held on 1st May 2023 in New York City. The mega fashion event witnessed some crazy, exciting, and marvelous moments that are not to be missed! Here's all you need to know about the Met Gala 2023!
The event was held to celebrate the late Fashion maestro, Karl Lagerfeld. It was no surprise that most of the celebrities dressed up to honor the late designer and opt for the signature Lagerfeld design. We witnessed recycling fashion, iconic red carpet looks, and some men making bold fashion statements.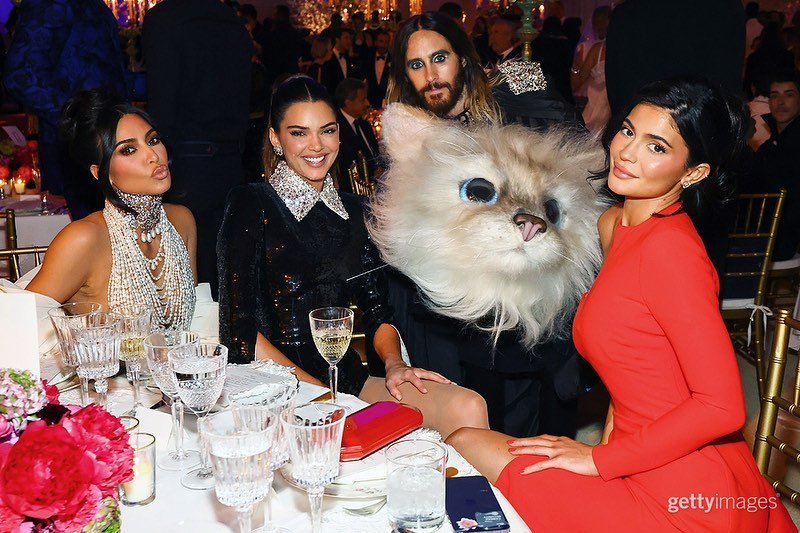 Rihanna and A$AP Rocky
One of the iconic couples we witnessed at the Met Gala was Rihanna and A$AP Rocky. Rihanna dressed up in a statement white gown by Valentino Haute Couture and the floral cape all over it gave the unique vibes. In bedazzled jeans and a black blazer, Rocky kept it all crisp in Gucci. Definitely one of the royal couples at the event who left everyone startled.
The Kardashians
The Kardashian squad was also among the attendees. All the gorgeous sisters served major looks at the event. Kylie Jenner chose to wear an all-red asymmetrical gown, Kendall Jenner opted for a black sequined body suit with a crisp silver collar and elongated sleeves. Kim Kardashian went overboard with pearls to create a statement look!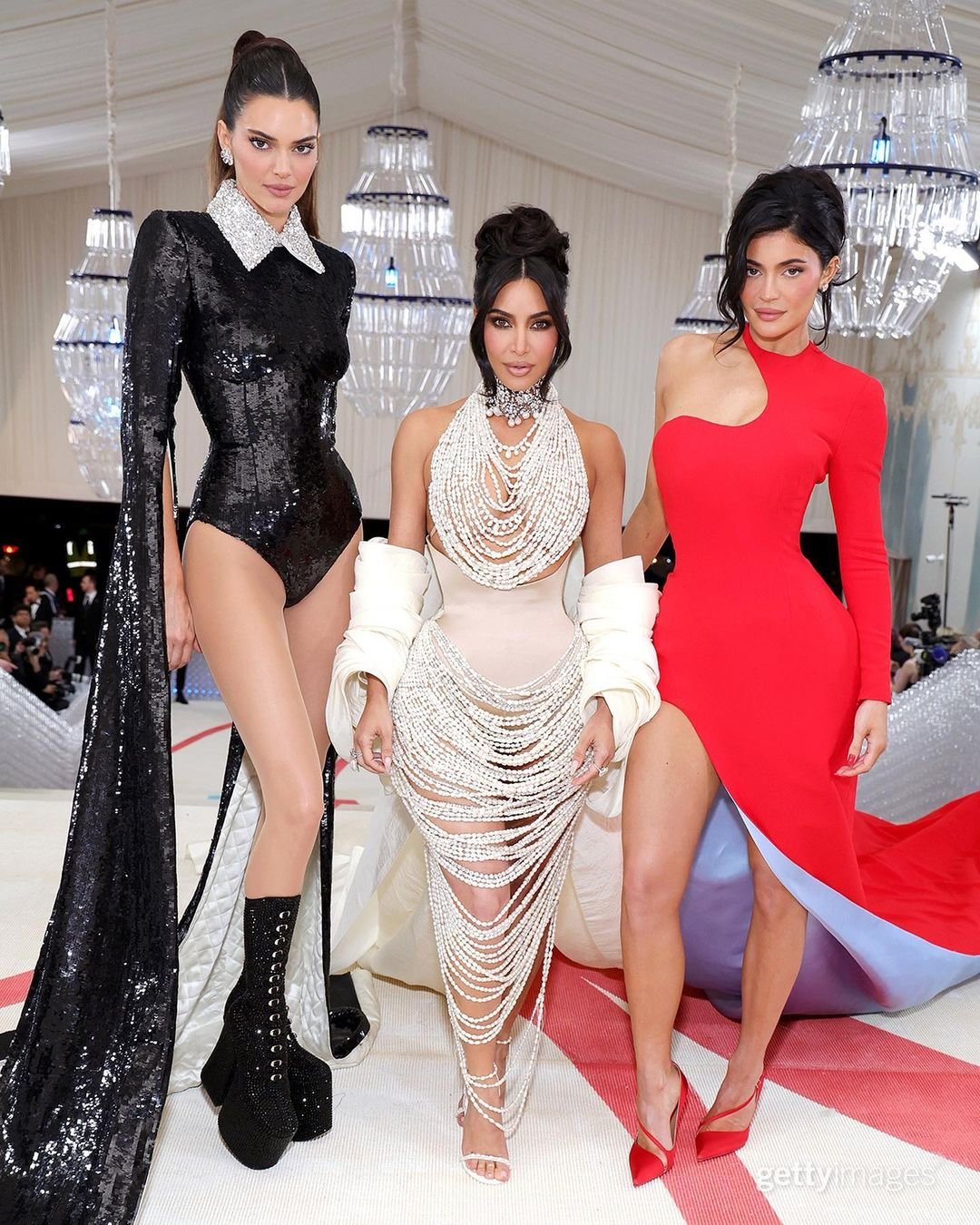 Lily Collins
Lily Collins wore a monochrome gown and added a touch of Karl Lagerfeld' by wearing an elongated trail that says 'KARL'. She understood the purpose of the event quite literally and kept it all sleek and elegant!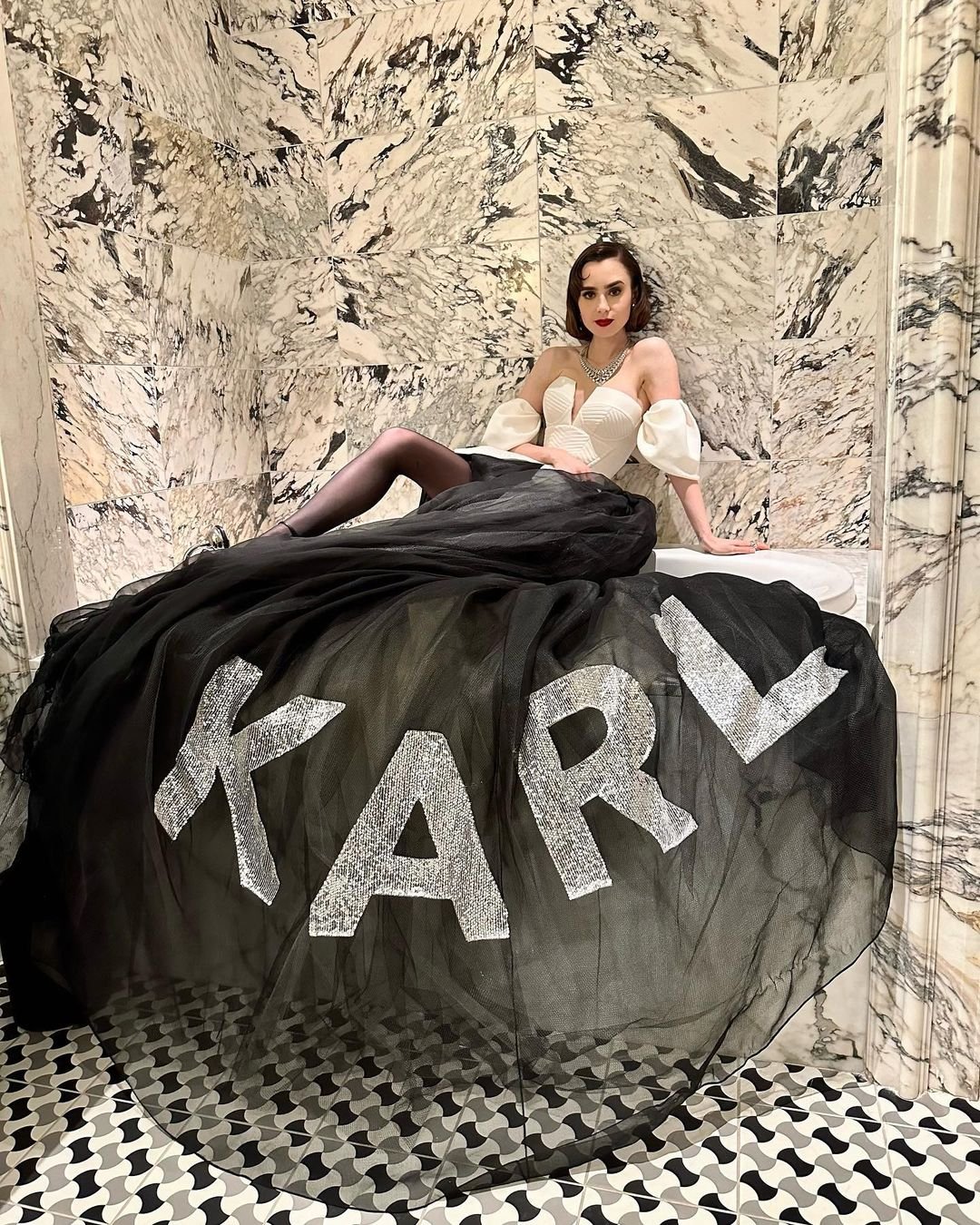 Sydney Sweeny
Sydney Sweeny was one of the best-dressed actresses who kept it all simple yet elegant with a blush pink mermaid gown for the Met Gala. She contrasted the pink outfit with black bows and looked like a Goddess!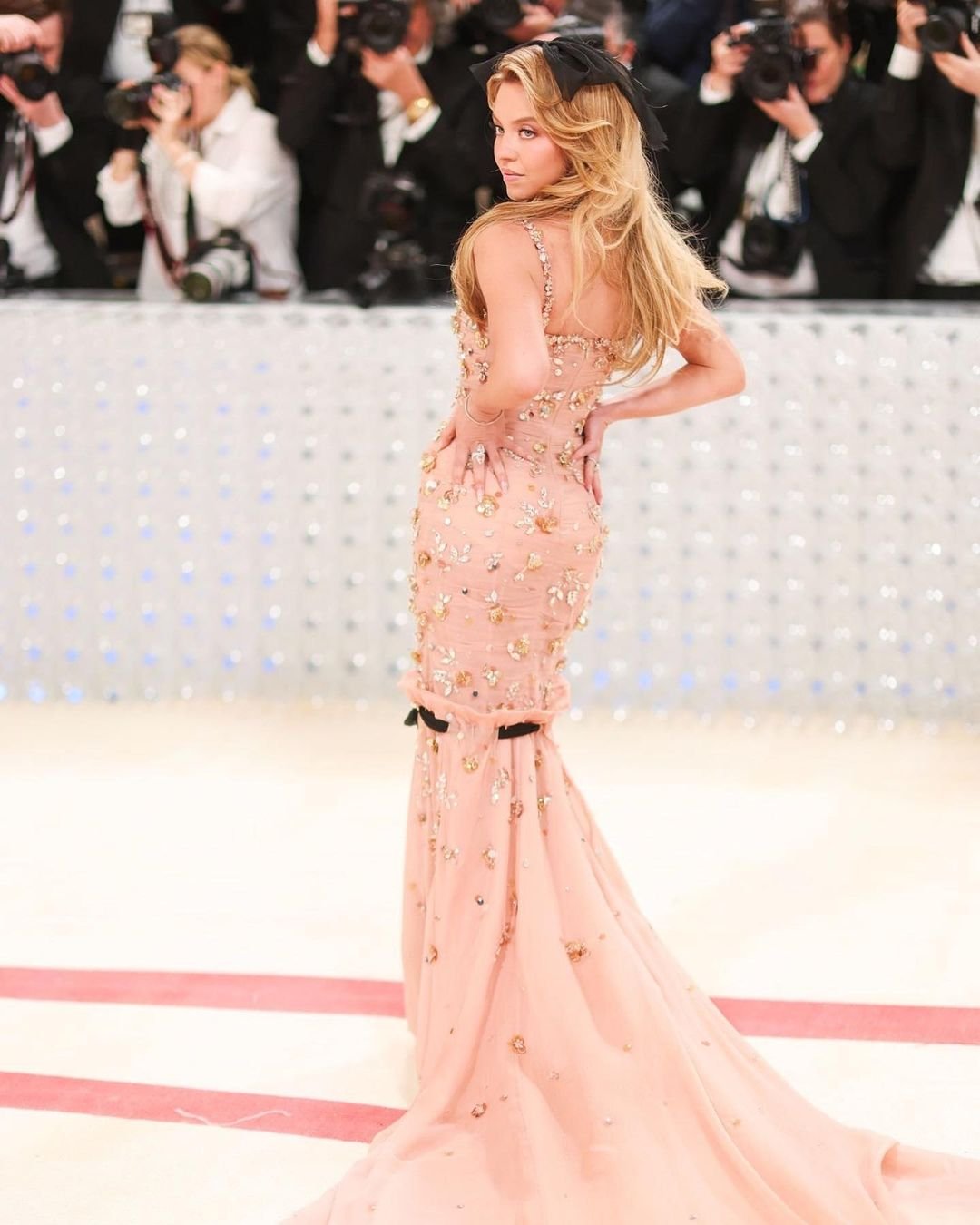 Doja Cat
Doja Cat completely understood the assignment and honored Karl Lagerfeld to the fullest! We all knew that Karl loved his cat and would even marry his Cat Choupette. She slayed in a white mermaid gown to give tribute to Karl's cat!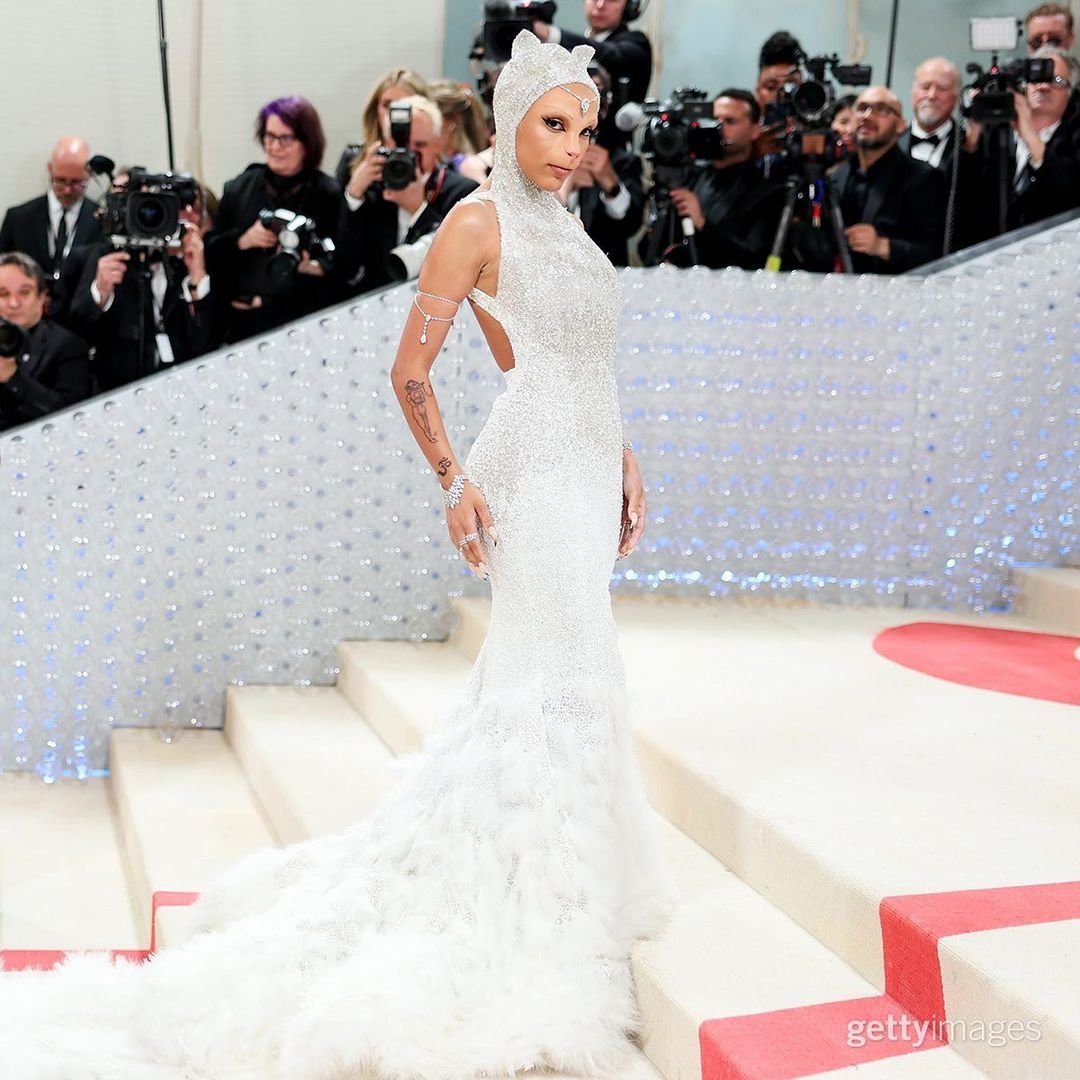 Best Dressed Men
The best-dressed men at the Met Gala 2023 include Jeremy Pope and Olivier Rousteing. Both opted for monochrome outfits and Olivier's statement bag saying 'Karl Who?' stole the show! Jeremy Pope's elongated cape portrayed the image of how Karl's legacy is neverending. Jordan Roth was also among the best-dressed men who decided to dress up as a human fan to pay tribute to Karl's signature style!