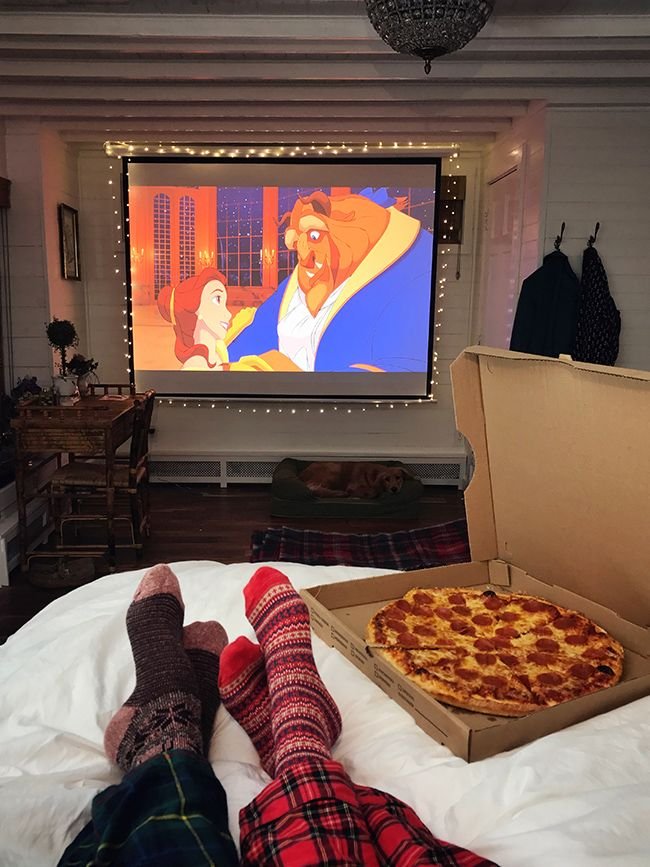 It's mid-week and we're already planning our weekend! What's perfect than a cozy weekend night with your favorite movie on the TV, along with some scrumptious snacks nearby. This is our dream weekend! We've sorted everything for you so here are 5 emotional movies to watch over the weekend and make you all sentimental.
Purple Hearts
Purple hearts is an emotional movie on Netflix that is definitely one of our favorites! The sentimental movie is about a marriage between a musician and a soon-to-be deployed marine but the turn of events is such that the marriage that was done for documentation only turns out to be real! All the events are arranged in a beautiful chronological order where every scene gradually unfolds and allows the viewers to feel the emotions of the characters involved. The movie is one of the best to watch over the weekend and to spend some time watching a light genre! Although the movie is a fictional one, it depicts a lot of real-life practices. The movie stars Sofia Carson and Nicholas Galitzine as the lead characters.
Along for the ride
Along for the ride is also a romantic drama film starring Emma Pasarow and Belmont Cameli as the lead characters. The two insomniacs meet each other and when the town sleeps, both experience the nightlife and make the most of their lives! The story gradually becomes interesting as the female character, Auden experiences fun that she never knew about! It's a fun watch and also a romantic movie that would give you a good time without stressing too much!

Look Both Ways
Look both ways is a romantic comedy film to keep your mood light and give you some happy tears! The movie stars Lili Reinhart as Natalie, the main lead who portays two parallel realities which are completely different from each other. She shows how whichever path life moves to, it's always okay in the end and one must stay happy! No matter where life takes you, the end destination will be where you desire to be, and it's all in one's mind. The movie is a positive hopeful tale to watch over the weekend!
Miracle in Cell no. 7
This is one of our favorite movies of all time which is a love story of a mentally ill father, Memo, and his six-year-old daughter, Ova. Memo gets framed for a murder and is sentenced to death but his inmates help him reunite with his daughter and that is the sweetest part of the movie. Throughout the movie, one gets glued to the screen as every scene unfolds a new twist but the ending is beautiful! The movie is extremely emotional and will definitely make you end up having a happy or a sad cry at some moment but it is a must-watch!
Irreplacable You
Irreplacable You is also one of our all-time favorites it is a love story between Abbie and Sam who are childhood friends. However, the situation drastically changes when Abbie is diagnosed with cancer. The movie continues to get interesting as Abbie fears for Sam living alone so she gets on a quest to find his fiance and childhood friend a girlfriend. All the events gradually unfold and become interesting keeping the viewers glued. It's definitely a must-watch!