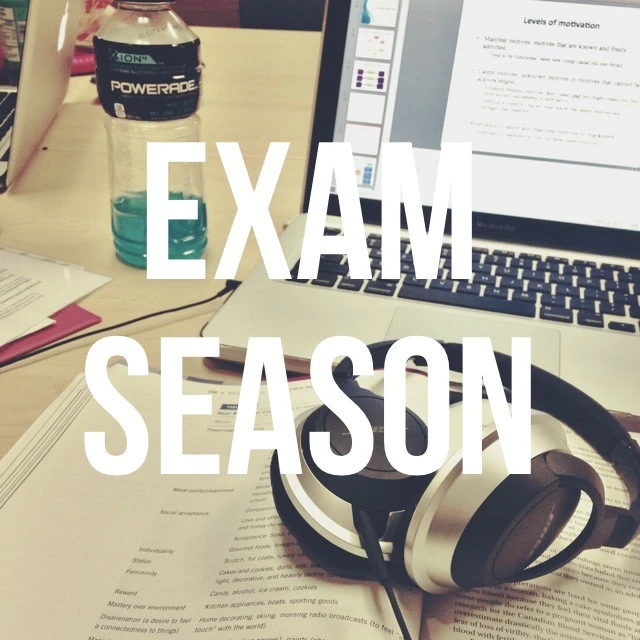 It is that time of the year when exams are front and center- and many of you are feeling the stress again. High levels of stress can cause the brain to release components like cortisol, which clouds the way our brain functions logically and rationally, impending your exam performance.
Who doesn't wish to ace the exams with flying colors? Well, everyone. But this can never happen if the stress is on your mind and constant panic attacks. De-stressing yourself for the exams is important before you jump into the competition. It helps you rejuvenate, and relax and lets you brainstorm quickly.  If you are stressed, continue reading as we break down stress-busting tips to maximize your exam performance.
Tips to relieve stress before exams:
Find your calm; an artistic approach:
There is a very holistic and artistic point of view to this stress reliever. Students should pick out their most beloved hobby and should use it against their anxiety and performative stress. Stroke a brush of paint or maybe strike a few chords of your favorite sounding instrument as it helps in releasing tension between the muscles while taking the anxiety away.
Unplug yourself; social media detox:
Social media detoxification is entirely about limiting the accumulated time spent on social media. Limiting this time would help students to properly channel their attention and focus towards their course outlines and content as well as practice time management in a profitable manner. Since stress levels are through the roof during the exams, using social apps can affect your mental health and progress in a depleting manner.
Eat Healthy:
Exam seasons come in handy with inadequate sleep cycles, piles of marked notes, and loads of anxiety on top, which eventually disrupts the entire eating schedule. Avoiding unwholesome processed foods and eating a clean diet while not skipping meals on a calculated timeline is always better than eating junk. It helps in controlling the acidic levels in the body and helps boost the overall performance of the candidate. Eating green and hydrating your body accordingly always ends up with surprisingly successful results.
Do mock exams at home:
Competitive exams can be challenging, but if you apply relatively efficient strategies, the process can be much more pliable. A common prep technique for these exams is to give mock tests as it helps the students to learn from their mistakes and past student experiences.
With technology evolving, students have a new destination to learn and improvise. Mock tests are considered practice exams before you appear for the final one. While you attempt these tests, they help boost your confidence and overcome mistakes. Here you are not only made aware of the test pattern but are also made to experience the strategies for tackling the actual test so that you can easily ace the respective challenges.
Sweepingly, to ace those exams while not compromising on health at all one needs to make sure that every aspect of an individual's life must be taken into account before setting the timetables out. It is essential to balance study with leisure while maintaining some level of physical activity and a balanced diet as a healthy body nurtures a healthy mind.