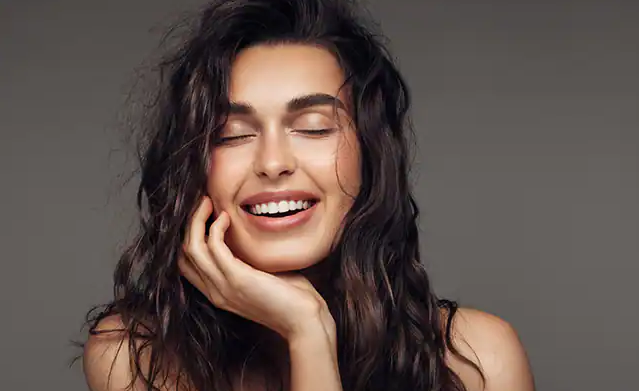 Monsoon is here, no matter how much we love the season, as it always rains. it is a matter of concern for hair. In this season, hair is neglected the most. Some of the issues one faces are increasing dandruff, greasy hair, and itchiness. If these issues are not addressed immediately, it may result in hair fall and a patchy scalp. Here are a few tips for a healthy monsoon haircare routine to eliminate hair issues.
Wash out rainwater
One of the most important tips is to wash your hair whenever it comes in contact with rainwater. Rainwater is acidic and when it gets trapped in the hair, it may make cause an imbalance in the pH of the scalp. Therefore, with a mild shampoo, hair must be cleaned efficiently after they've been exposed to rainwater.
Oiling
We have heard this numerous times but one can not stress on how important oiling is. It nourishes the hair and also fights back the infections that occur during the monsoon season. Oil must be applied at least twice a week and massage the hair softly to facilitate blood circulation in the follicles. Coconut oil is one of the best ones to use. Applying it fifteen minutes before a shampoo can help precondition the hair. It is effective in dealing with scalp problems in both men and women.
Comb hacks
This is also one of the important tips. First of all, do not use a comb on wet hair as they are the weakest at that time and are likely to break off. Secondly, the right comb must be chosen that is a wide-toothed comb so that hair can be easily detangled. Other than this, one must avoid sharing combs during the monsoon season to prevent fungal infections.
Ponytails and Buns
One of the best pieces of hair advice for the season is to tie your hair into ponytails and buns to protect them. This helps to control frizz and eliminate hair problems because open hair is likely to absorb more rainwater and make it settle. Tied-up hair is easier to handle in this hot and damp weather.
Hair treatment
This month requires extra care for your hair therefore, it is important to get your hands on a good quality shampoo, conditioner, and serum. In this season, hair becomes brittle and fuzzy and due to excess humidity, they lose its volume. However, choosing the right shampoo according to one's hair type can help overcome this. Deep conditioner must be applied at least once a week to bring back the shine and smoothness. Another tip is to apply the conditioner at the tips of the hair and wrapped up in a towel for 15 minutes. This will help in penetrating the conditioner into the hair and controlling the monsoon frizz.
Keeping the hair dry
One of the important tips for the monsoon season is that the hair must be kept dry at all times. This is because damp hair poses a threat of fungal infections therefore, even after a bath, hair must be dried immediately. Keeping the hair dry will reduce hair fall. Moreover, it is important that the hair is allowed to air-dry rather than using any of the hair tools. Other than this, wet hair must not be tied up because they are weak at that time and are likely to break away.