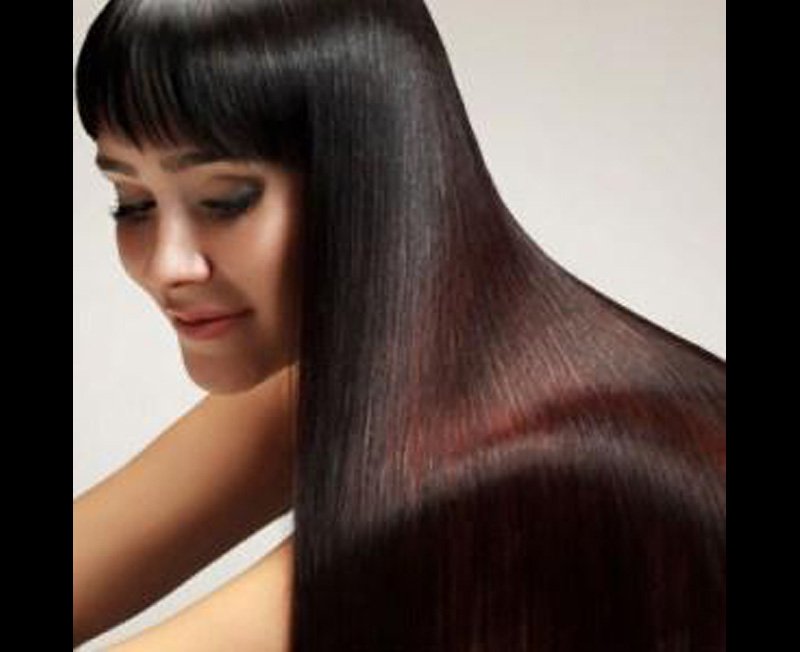 The real source for glossy hair starts with a great diet, the products you use and the ways you care for your hair. Use a few—or all—of the tips we have listed down to achieve shiny hair status.
Start with a Clarifying Shampoo
Although over-shampooing strips the natural oils out of your hair but when you need to wash it (especially after using dry shampoo or styling products), a clarifying shampoo is what your hair needs. A good clarifying shampoo rids hair of excess product buildup that blocks its shine. Hair Repair Shampoo by Conatural and Shampoo Bars by Calm and Balm are our top picks.
Fill Hair with Moisture
Choose a lightweight daily conditioner with nutrient-rich oils that smooth out the tiny cracks in the hair follicle. Then, for extra sleekness, treat your hair to a mask once a week or as often as needed. John Frieda Frizz Ease Extra Strength, Lait Cristal conditioner by Kerastase Paris and Suave Professionals Smoothing Conditioner are some of our favorite conditioners that are available at salons and most general stores.
Rinse With Cold Water
Try washing your hands with soap, rinse with hot water, and notice how dry your hands feel afterward. Then, wash your hands again and rinse with cool water, you will see how soft they are. It's the same idea when washing hair. Rinse your hair with cool water for sealing the hair cuticles which will result in shinier hair.
Use Hair Oil
In our sub-continent using hair oil is a passed down tradition from our grandmas. Although times have changed and we are not as regular with oiling as we should be, it is important if you want healthy and shiny hair. From coconut, olive, sesame, etc the choices are endless. We recently tried The Ultimate Hair Treat Oil by Hair Matters. It is a combination of 14 natural oils and smells really good too!
Balanced, Healthy Diet
Healthy, shiny hair starts from within your body when you eat a well-balanced diet. Whether you take a multivitamin or consume them through your food iron-rich foods is vital for healthy hair. Include leafy greens, fish, beets, beans, and meat in your diet. Also consider a diet full of vitamin A, vitamin C, silica, and omega-3 fatty acids to support shiny hair growth. No matter how many products you try if your body is depleted of nutrition it will show on your hair and skin. So make a list of healthy food and incorporate it into your meals daily.
Hope you like these recommendations, you can share other tips for shiny hair in the comments below.